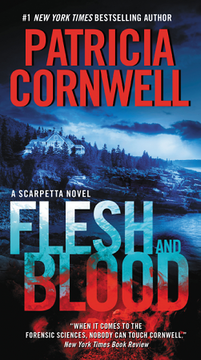 Giveaways
Giveaway: 500 Copies of FLESH AND BLOOD by Patricia Cornwell!
This giveaway is sponsored by William Morrow for Flesh and Blood by Patricia Cornwell.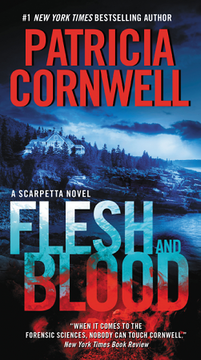 Dr. Kay Scarpetta is the highly skilled Chief Medical Examiner in Cambridge, Massachusetts. When investigating murders, she is fearless and relentless in her search for the truth, and to ensure that victims get justice. Lucy Farinelli is a brilliant free agent who often works for Scarpetta, bringing her computer hacking and helicopter piloting skills to bear as she remorselessly mines for data.
Scarpetta and Lucy make a formidable pair in Flesh and Blood, the most recent New York Times bestselling novel by Patricia Cornwell. In this taut and engrossing crime novel, Scarpetta finds herself in the unsettling pursuit of a serial sniper who leaves no incriminating evidence except fragments of copper. The shots seem impossible, yet they are so perfect they cause instant death. The victims appear to have had nothing in common, and there is no pattern to indicate where the killer will strike next. First New Jersey, then Massachusetts, and then the murky depths off the coast of South Florida, where Scarpetta investigates a shipwreck, looking for answers that only she can discover and analyze. And it is there that she comes face to face with shocking evidence that implicates her techno genius niece, Lucy, Scarpetta's own flesh and blood.
If you're looking for an author who delivers a thrilling novel featuring female characters who kick butt and take names, look no further than the #1 New York Times bestselling author Patricia Cornwell. If you want a summer read that will keep you turning the pages whether you're lying on your beach blanket or on a raft in your pool, Flesh and Blood is the book for you.
____________________
We have 500 (!!!) copies of Flesh and Blood in the format of of your choice for 500 lucky Riot Readers! Just complete the form below to enter. Entries are limited to the United States and will be accepted until 11:59pm, Tuesday, June 16th. Winners will be randomly selected.
This giveaway is now closed.