Well-Readheads
The Girls of Summer: The Well-Readheads Pick Satisfying Summer Reads
This content contains affiliate links. When you buy through these links, we may earn an affiliate commission.
RJS: I don't know about you, kitten, but where I am, we're deep into the sultry days of summer. The weather is hot, the coffee is iced, and I'm looking for some good books to burn through. Ready to rock out a list of satisfying summer reads?
LH: Absolutely. I think that you and I subscribe to the same belief that any book you read in the summer is a summer read.
RJS: Indeedily-do! I just want to read great books all year long, and I don't really change up my reading for summer. I do, though, think more about how absorbing a book will be. For vacations, I really want books I can get lost in and that will suck me in for hours. Sunburn-worthy books, if you will.
LH: Then let me tell you about the book I just inhaled: It's called Cold Storage, Alaska, by John Straley. It's like if Elmore Leonard wrote a few episodes of Northern Exposure. There's bad guys and not-so-bad guys, and love and crime, and redemption. I loved it. It's fast-paced and funny as hell. And Alaska is a nice cool place to read about on a hot summer day. Whatchu got?
RJS: I just looooved Euphoria by Lily King, about three anthropologists in New Guinea in the 1930s who are competing in their professional lives and dealing with something of a love triangle in their private lives. It's atmospheric, and the voices are wonderful, and I could just feel the heat and hear the mosquitoes buzzing. I love that kind of read for summer! I know you dug it too.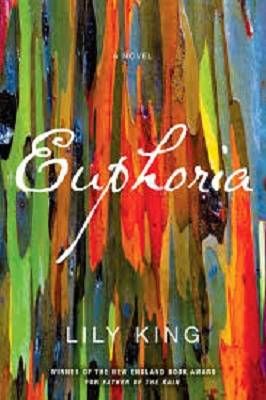 LH: Did I ever! And her previous book, Father of the Rain – holy cats, I have never ugly-cried so much in my life. Why isn't she president yet? This past weekend I read all three of the Last Policeman books by Ben Winters. I had started out planning on reading just one but it snowballed into a marathon. They're like candy! Grim, apocalypsy candy. They're about a policeman in New Hampshire who is intent on solving crimes, even though the world is coming to an end. It was fascinating, the places Winters took the trilogy.
RJS: I just bought Father of the Rain, and now I'll make a note not to read it in public. The world doesn't need me to be the crazy lady crying over her book again. You know who else should be president? Chimamanda Ngozi Adichie. I finally read Americanah, and it is seriously fantastic. I was pulled in on the very first page, and I didn't want to stop reading for work or personal responsibilities. A perfect balance of absorbing plot, fascinating social commentary, and smart-but-not-heavy writing.
LH: Have you read Bellweather Rhapsody by Kate Racculia yet? If your answer is 'yes', then WOOOOOOOOOO! because it's so much fun! If your answer is 'no', whoo boy, you should check it out, because it's one of the most delightful books I've read in a long time. Racculia is a huge fan of Ellen Raskin and Agatha Christie and it shows – it's about students trapped by a snowstorm in a haunted hotel during a band competition. Did I mention how delightful it is? Capital 'D' Delightful.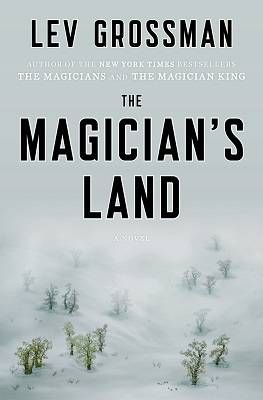 RJS: I haven't, but I will, I swear. I love delightful! It's not out until August, but I just HAVE to give a shout-out to The Magician's Land, which is the final book in Lev Grossman's Magicians trilogy. It has magic and melodrama and capers and schemes and oodles of adventure, and I loved the shit out of it.
LH: File The Magician's Land under "galleys I'm worried people will actually try to break into my house and steal." People are crazy-excited for it. Since you broke the seal, I'll quickly mention two books that aren't out yet, but will be very soon. The first is Dry Bones in the Valley by Tom Bouman. It's a fantastic debut about a policeman in a small Pennsylvania town trying to solve the mystery of a body discovered in the mountains. And the other is How To Tell Toledo from the Night Sky by Lydia Netzer, which is about two astronomers who are literally meant to be soulmates, and is as wonderful as her first novel, Shine Shine Shine, which we both lurved.
RJS: While we're on the subject of new books from writers we love, and since this is the season for love (or at least for a good sweaty roll in the hay), I've gotta mention that Tiffany Reisz's new book The Saint just came out. It's the fifth in her Original Sinners series, BDSM erotica with a main character who is an erotica writer herself, and it's perfect for steamy summer reading. I've said it before, but Reisz's writing is so elegant and fun. She makes me care about her characters and stay interested in what happens to them even when I'm not into what they're doing in a particular scene–this is not your mother's fuzzy handcuffs "bondage" story–and the series has been a great way to recover from reading 50 Shades and discover what good BDSM romance looks like.
LH: That is definitely not going to help you cool down this summer, but you're sure to have a lot of fun! Tiffany is aces. Have we discussed Bird Box yet?
RJS: No. Tell me!
LH: Oooooooo, girl, it is CREEPY. This is a perfect summer night read – you'll scare yourself senseless! It takes place in the not-so-distant future, when Something (capital 'S' because no one really knows) has forced people to take shelter inside their homes and cover all the windows, lest they see…Something. Because if they do see Something, well, it isn't pretty what happens to them. This book is so awesome. And Josh Malerman has the coolest gimmick for his events – he has people wear blindfolds while he reads!
RJS: That sounds so eerie and awesome. I love stories with Looming Danger, and it's been a while since I read one! If I get scared, will you snuggle me in our book fort?
LH: Without a doubt. Until next time, my little spoon.
Tell us, readers, what books are you planning on reading this summer?