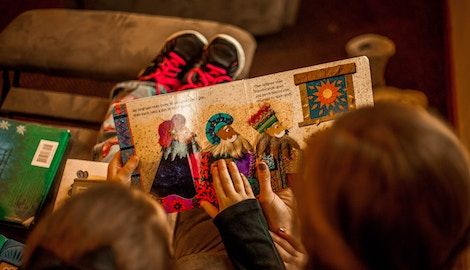 Children's
Meet the Rad Girls of Color for Beginning Readers
This content contains affiliate links. When you buy through these links, we may earn an affiliate commission.
When I was in the early stages of my reading life, I inhaled books for beginning readers like Little Bear and Frog & Toad Are Friends. They were wonderful introductions to the written word, providing laughs and chances for critical thinking, but there was something missing: girls of color!
I am half-Taiwanese, half-white, so while I could see part of myself in characters like Amelia Bedelia, there was a big chunk of my identity that wasn't represented at all in the books I was reading. At the time (this was the late '80s), I didn't even know it was my right to have books featuring relatable girls of color, but I sure wished the books about Asian culture covered more topics than Chinese New Year.
Thankfully, with the birth of We Need Diverse Books, more diverse children's and YA authors are being published, and characters in books for young readers reflect a much wider variety of experiences.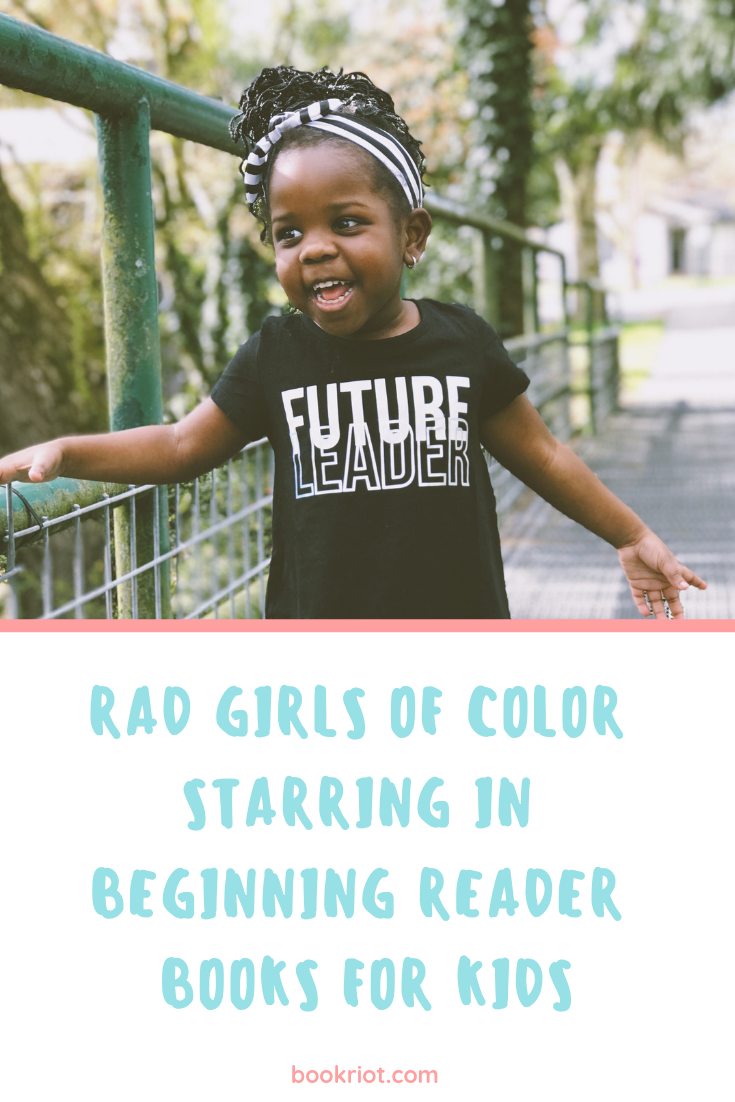 Until pretty recently, beginning readers (books geared towards kindergarten to 2nd grade readers), featured mostly animals and white boys, or a combination of the two. I thought Danny the Dinosaur was a pretty okay read as a 6-year-old, but if I'd been able to get my hands on some of today's beginning readers, I think my mind would have been blown. There are some super rad girls of color being featured in the beginning reader books published now.
Second-grader Yasmin has many identities: an explorer, a daughter, a Pakistani American, a fashionista, and so much more! No matter what challenge Yasmin faces, she uses her curiosity, imagination, and the support of her family to tackle it. Meet Yasmin is a collection of short stories that are also available separately, and a bunch of new titles just came out.
Read more about the author in An Interview with Meet Yasmin! Author Saadia Faruqi.
Kayla has solved a bunch of other mysteries in her past books, but I want to call attention to this title because it just won the 2019 Geisel Award. Kayla is resourceful, systematic, and will be sure to inspire many young readers to try being detectives themselves. Her dog, King, adds humor to the stories and always has Kayla's back. They're a dynamic duo!
You get two rad girls for the price of one in each book of this lovely series by Newbery and Caldecott Honor author Grace Lin. Ling and Ting are identical twins and they do practically everything together, but they each have their own unique personalities which are revealed in humorous vignettes in this book and the others in the series. From planting cupcakes to using glue to make food stick to their chopsticks, Ling and Ting are full of creative ideas, open to taking risks, and always there to support each other.
Sofia Martinez is 7 years old, and while she may be small in size, her personality sure isn't! Her family is a big one, but with her unwavering confidence and zeal behind everything she sets her mind to do, Sofia definitely stands out. For me, what really makes these family-focused stories special is author Jacqueline Jules's fluid peppering of Spanish in the characters' dialog. It never feels stilted, and it's a great way to introduce young readers to a new language and culture.
Katie Woo is a first grader who is smart, sassy, and has a style all her own. Named after the author's half-Chinese great-niece, Katie has a penchant for trouble, but she usually means well. Plus the pickles she gets into are always entertaining. Katie Blows Her Top is one of more than 40 books in the Katie Woo series and it's extra fun because there are instructions on how to build your own volcano after the story.
Are there any beginning reader characters of color you'd like to give a shout out to? Please share in the comments!