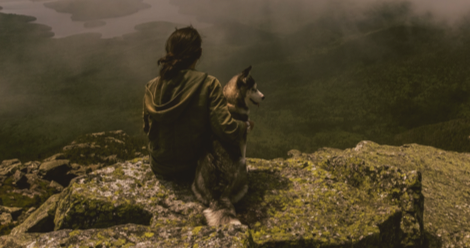 Lists
5 Books About Girls and Their Dogs
This content contains affiliate links. When you buy through these links, we may earn an affiliate commission.
I've always loved dogs, and I am absolutely obsessed with my Golden Retriever, Luna. Unfortunately, I was never able to see myself (and my love for dogs) in literature while I was growing up. It's always about boys and their dogs, and dog's being a man's best friend. What about girls who love their dogs and who consider their dogs their best friends? Besides the obvious Clifford books, where are all the children's and middle grade books about girls and their dogs? These books are certainly less common, but I got you. Here's some recommendations of books that feature the friendship between girls and their dogs.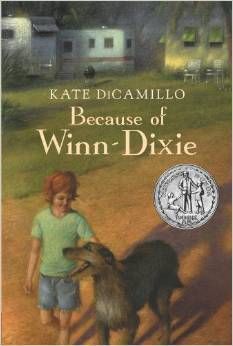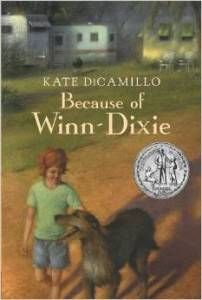 Because of Winn-Dixie by Kate DiCamillo
When Opal and her father move to Naomi, Florida, Opal soon finds an ugly, hungry dog who is exceptionally good at making friends. Opal calls the dog Winn-Dixie and goes around her new neighborhood making friends. Winn-Dixie helps Opal heal from the hurt of her mother's abandonment and builds and awesome friendship with her new companion.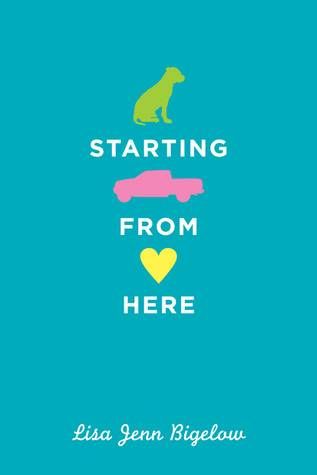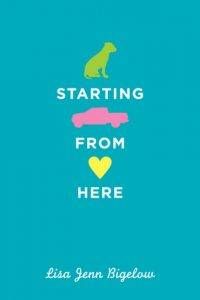 Starting From Here by Lisa Jenn Bigelow
This book features a queer sixteen-year-old girl who is struggling with the loss of her mother and the end of a relationship. A hurt dog comes to her for help on a busy road, and though her heart has hardened from all her loses in the past two years, she decides to care for it. Can the dog help her move on?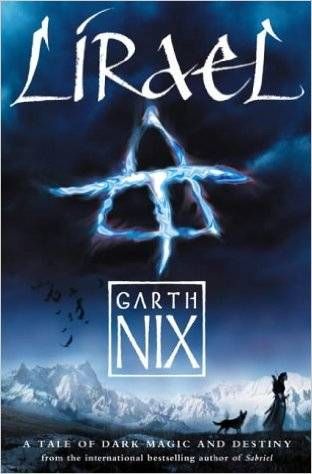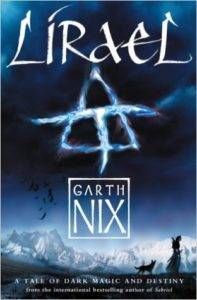 Lirael (Old Kingdom series) by Garth Nix
The Disreputable Dog becomes Lirael's companion throughout the series after she accidentally releases her from statue-form. The Disreputable Dog is probably the coolest dog on this list, since she can modify her form to fly, hold a book, become more formidable and other awesome magical shift shaping.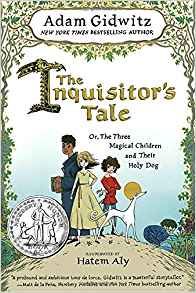 The Inquisitor's Tale: Or, the Three Magical Children and Their Holy Dog by Adam Gidwitz
William, Jacob and Jeanne travel through France to escape persecution and prejudice. They are accompanied by Jeanne's recently-back-from-the-dead greyhound Gwenforte. The story is told in multiple voices and while the children share the dog throughout, Gwenforte really belongs to Jeanne.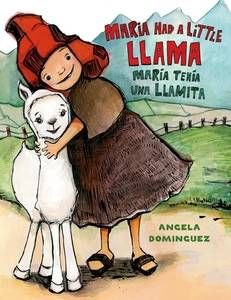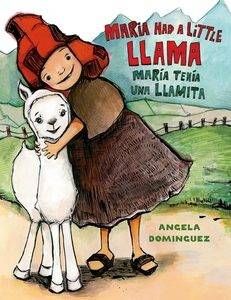 Maria Had a Little Lamb by Angela Dominguez
It seems that the only books rarer than books about girls and their dogs are books about girls of color and their dogs (hey, publishers–get on this gap and close it ASAP). However, I did find this book about a Peruvian girl and her pet llama. The book has beautiful Peruvian-inspired illustrations and adds a twist to the Mary had a little lamb tale.
Save
Save
Save