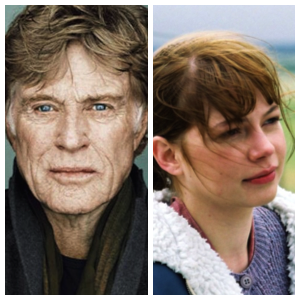 The recent release of Lila, the third of Marilynne Robinson's Gilead novels, has left me homesick for a place I've never been (and that doesn't exist) and looking for ways to spend more time with characters who feel like cherished old friends. So naturally, I started thinking about what Gilead movies (or an HBO series that runs forever because that's how long I would like to watch one) would be like and who would play the lead roles. After a long and appropriately contemplative conversation with fellow Rioter Jeff, who shares my affinity for all things Robinson, the picks are in.
Reverend John Ames — Robert Redford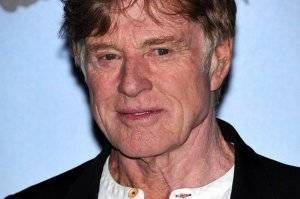 Reverend Ames is quiet and kind, thankful for the blessings that come of a life spent tending a small but faithful flock, and (mostly) patient with the nuisances of same. At 76, he is overwhelmed by the unexpected gift of a late-in-life marriage and burdened by the knowledge of all he will miss out on and how his loss will affect his wife and young son. This role requires warmth and gravitas, a rich laugh, and a certain stillness for which Robert Redford is perfect.
Alternates: Bruce Dern, Brad Pitt 20 years from now, Paul Newman 10 years ago (Newman reportedly tried to secure the film rights for Gilead for years before his death.)
Lila Ames (nee Dahl) — Michelle Williams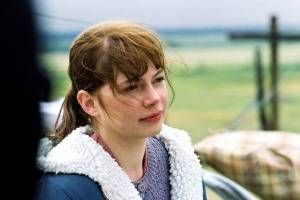 In Gilead, Reverend Ames speaks lovingly of his wife but doesn't really describe her appearance. Here's what we know. Lila wants love but is wary of intimacy and vulnerability. She is relatively uneducated and is accustomed to having very little before she meets Ames. She has had to fend for herself and is slow to trust new people. In Lila, we learn that she was told she wasn't pretty growing up and that she thinks of herself as plain. Lila is a simple woman, but she is not stupid. Hollywood isn't exactly teeming with plain, plainspoken actresses, but Michelle Williams knocked a similar character out of the park in Brokeback Mountain, and she could play Lila with the broken-down dignity required of the role.
Alternates: Renee Zellweger circa Cold Mountain, Elizabeth Reaser, Charlize Theron
Reverend Boughton — John Lithgow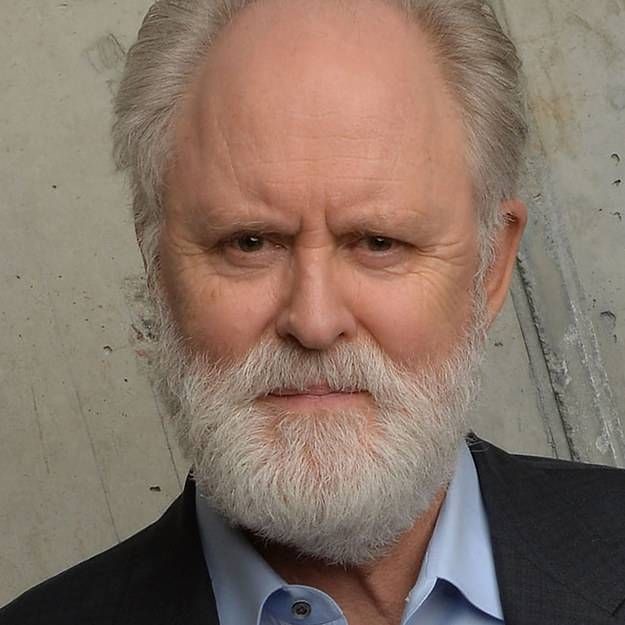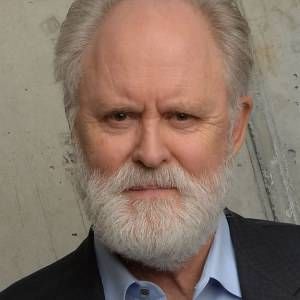 Ames's longtime best friend is self-righteous, occasionally angry, and a bit suspicious of Ames's young wife, but it's all fueled by deep love and concern. As he wrestles with his own declining health and rifts in his family, we see that Boughton wants the best for those around him, even if he doesn't always express it well. He is thoughtful but explosive, capable of uproar and uproarious laughter in equal measure. Lithgow's comedic roots might make him a surprising pick for this role, but recent performances, including his turn on Dexter and his role in Interstellar, reveal depth, maturity, and range that make him more than qualified to play Boughton.
Alternates: Brian Dennehy (who was Jeff's first choice), Jack Nicholson, Richard Gere in 10 years
John Ames (Jack) Boughton — Joaquin Phoenix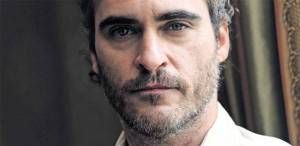 Jack Boughton is troubled and mysterious, filled with anger and regret and the knowledge that he has hurt his family deeply. He wants to make things right, but he doesn't know how. Jack is charming and world-weary and seems a bit dangerous. He doesn't feel at home anywhere, and he's especially uneasy at his family's home. Jack is a still-waters-run-deep character with a restless energy that Phoenix could carry off effortlessly, and it's hard to imagine another actor as perfectly fit for the part.
Alternates: Josh Holloway, Josh Brolin 10 years ago
Glory Boughton — Mary-Louise Parker
Glory has returned home after a failed marriage, a fate no one in her family or the tight-knit, old-fashioned town would have predicted or quite knows how to respond to. She is sad and a little lost, and she is wholly devoted to carrying for her ailing father and attempting to help him and Jack heal the rift in their relationship. Glory is strong but quiet. She picks her moments. She cares passionately about doing what is right and good. My pick here is a bit of a cheat, but I can't picture anyone other than Fried Green Tomatoes-era Mary-Louise Parker in this part.
Special cameo: Harry Dean Stanton as Reverend Ames's possibly crazy radical abolitionist grandfather who was regularly visited by the Lord right in his living room. (Yeah, I admit it, I miss watching Stanton play the prophet on Big Love.)
There are probably at least a few dozen supporting characters that could be turned into fantastic and fun-to-watch roles as well: Mrs. Boughton and the rest of the Boughton kids, meddling church ladies, Doll and the crew of outcasts she runs with, Ames's parents, Ames's first wife, younger versions of Reverends Ames and Boughton for flashbacks. I want to see as much of Robinson's world, and as many of her characters, brought to life as possible.
So, how'd I do?