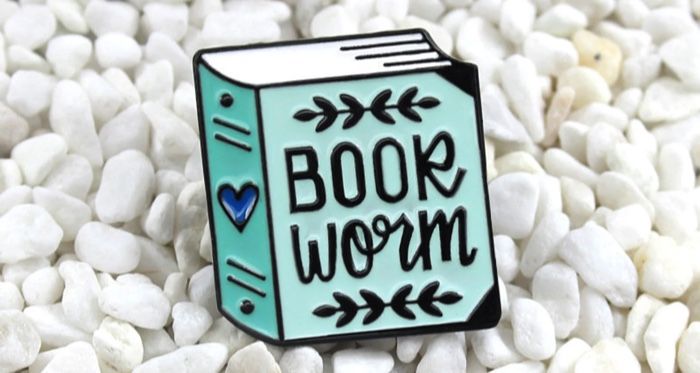 Book Fetish
Fun & Inexpensive Gifts to Send to Your Bookish Pen Pals
This content contains affiliate links. When you buy through these links, we may earn an affiliate commission.
One of my favorite things about Bookstagram (among many favorite things) is the excuse it gives me to send books and letters to my bookish internet pals. Sometimes I pass along ARCs or books I've finished but don't feel the need to keep. Sometimes I just send mail for fun — because who doesn't love a snail mail pick-me-up? There is something extremely satisfying about sending (or receiving) an envelope from an internet friend. I chat about books with people from all over the world, and I doubt I'll ever meet most of them in person, but an international stamp only costs $1.50, and letters allow us to connect in a different way.
A letter itself is always a delight, but a letter with a little gift tucked inside — a sticker, a bookmark, a pretty postcard — is even better. Whether I'm sending a note to say hey, or passing along a book I think someone is going to love, I like to include a little something extra. So here are 10 ideas for fun, simple, and inexpensive extras to send to all your bookish pals. Tuck in some stationery to make it easy for them to write back, some stickers, patches and pins for them to wear, or useful bookish accessories like pencils and tabs.
---
Now that you have all these fun gifts to send to your bookish pals, you might want some stationery! Check out this bookish stationery and these sweet letter writing kits.