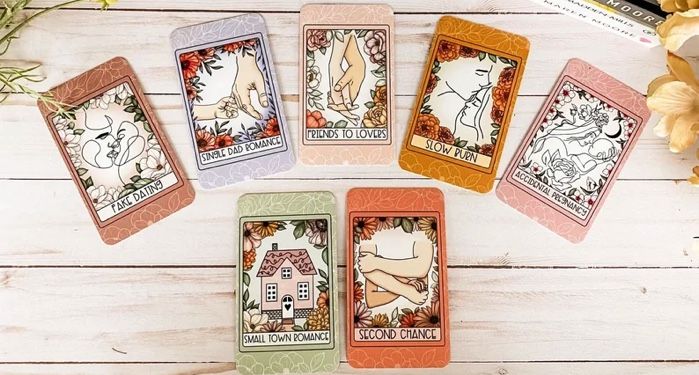 This content contains affiliate links. When you buy through these links, we may earn an affiliate commission.
With the romance book industry bringing in $1.44 billion dollars in 2021, it's no wonder that romance readers are a large and wide-ranging group. After all, there's plenty to choose from when it comes to romance reading: from enemies-to-lovers to love stories set in fantasy worlds and realistic romcom novels, there's something for every reading taste. Though romance books are often pigeonholed as frivolous, the genre offers an increasing range of diversity in settings, characters, and relationships, with authors like Talia Hibbert and Emily Henry having become bestsellers and incredibly popular on social media for their swoonworthy works. Additionally, the popularity of romance books on Bookstagram and BookTok means that romance readers have a community with whom to share their favorite books.
And what better way to show you love romance books and connect with your fellow romance readers than some romance book merch? With the popularity of romance books, you probably are either a fan yourself or know someone who is, which means these gifts are perfect for you! Whatever setups or tropes you prefer, these romance book-themed gifts will add some love (and maybe a little spice) to anyone's day with their sweet offerings.