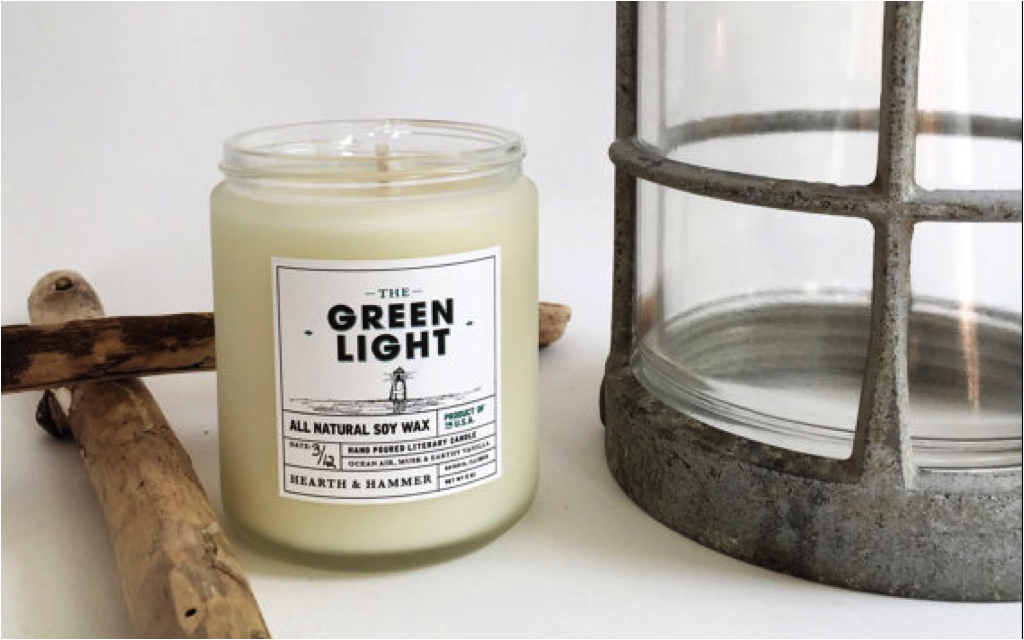 Great Gifts for the Gatsby Fan in Your Life
It's my favorite time of year: The time to start scouring Etsy for literary gifts for my beloved friends. In my long searches, I found a handful of wonderful Great Gatsby gifts.
If you need more ideas for your literary shopping, check out these bookish gifts for $20 or less. Or get decadent with some jewelry from The Great Gatsby.
The Great Gatsby cover poster — $5, varying sizes + prices
The Great Gatsby cover printed on antique page — $8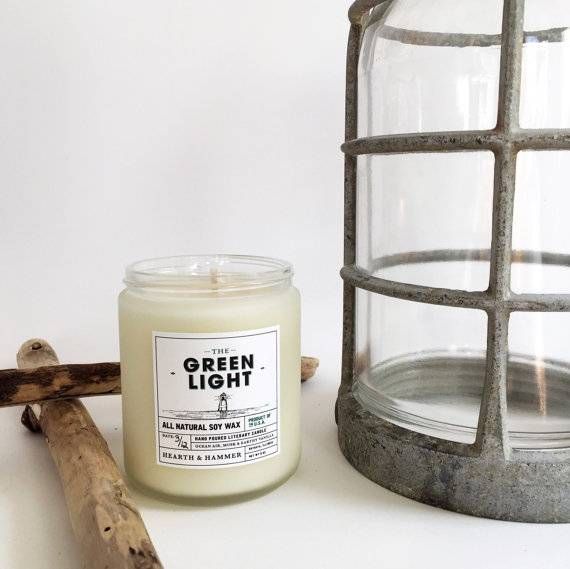 The Green Light candle — $18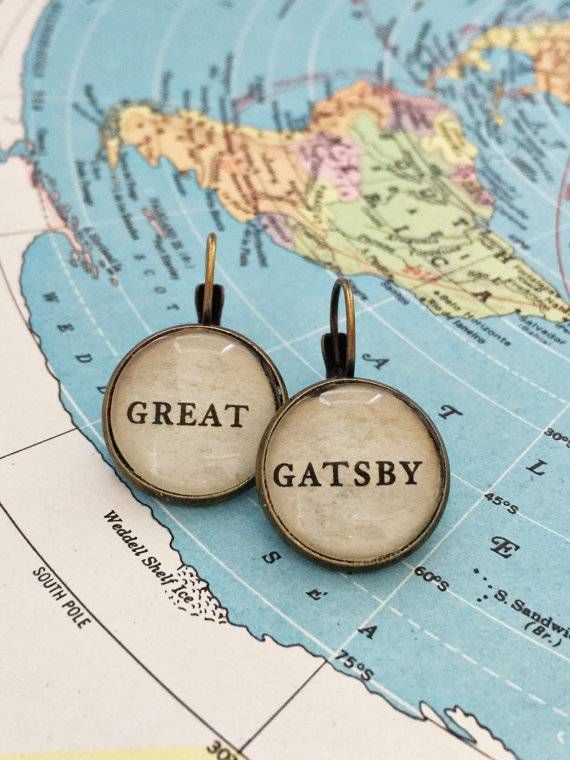 The Great Gatsby earrings — $10
The Great Gatsby brick bookend — $40
"So we beat on" coffee mug — $18
The Great Gatsby text scarf — $42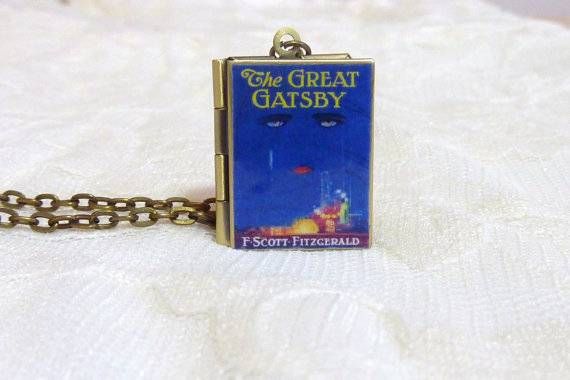 The Great Gatsby book locket — $8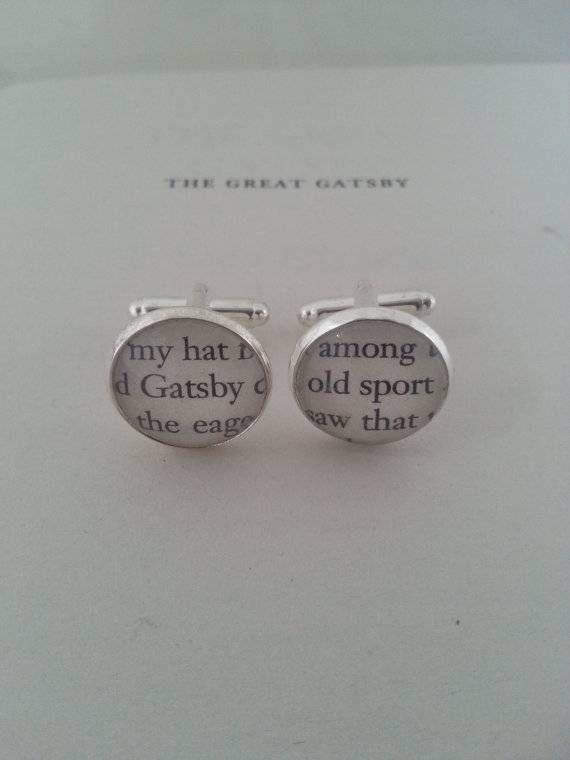 The Great Gatsby old sport cufflinks — $19
The Great Gatsby book cover pin — $11
The Great Gatsby book cover magnet — $4
This Great Gatsby book clutch (that I will be dreaming about for the rest of my life) — $181