20 Gifts for Neil Gaiman Fans in Your Life
Neil Gaiman obsessed? Yes, I am. I've written about which of his adult novels I recommend (spoiler: all of them), I have an entire shelf dedicated to his books and they don't even all fit on the shelf, and I've spent more money than I should on prints, posters, and illustrated editions celebrating all his works from his New Year's wishes to Coraline to Smoke & Mirrors to Anansi Boys to the Sandman series.
Maybe you know someone in your life who is similarly Gaiman-obsessed, who is similarly counting down to the Good Omens adaptation in 2019, or who alternatively is wishing it could be out already so that he could get back to sequels to Neverwhere and American Gods that he's teased in the past, or a combination of both. Maybe you want to get them something that is Neil Gaiman–themed for the holidays. Or maybe you're that person. In which case….welcome.
In honor of Neil Gaiman's birthday (November 10!), here are 20 gift ideas for the Gaiman fans in your life. Or for me. You can also buy these for me.
Coraline Enamel Pin: Start with this adorable pin inspired by Gaiman's Coraline.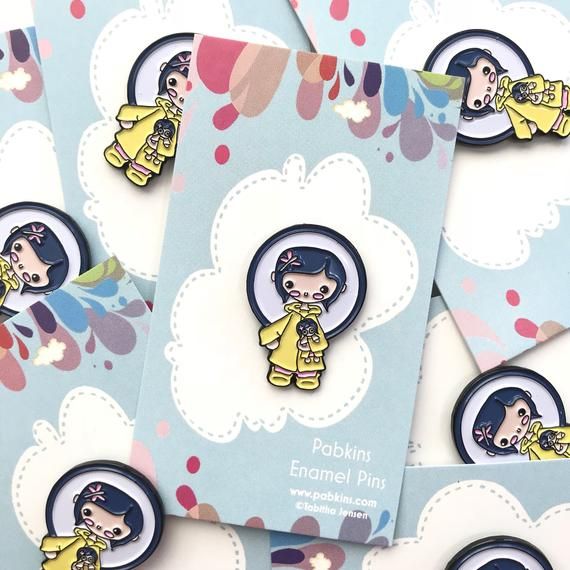 Custom Boots: Walk around feeding pigeons and thinking about life in your custom-painted Death, Delirium, or Dream Doc Martens.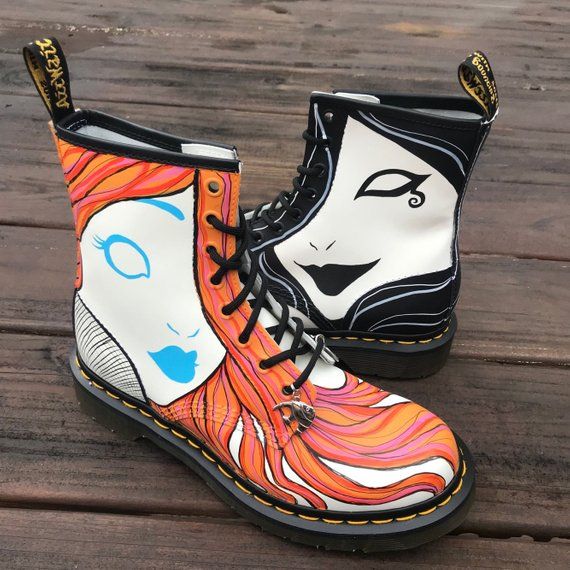 Good Omens Book Wallet: This wooden card wallet with a magnetic enclosure probably won't last you through the apocalypse, but it'll certainly do for now.
Hope Limited Edition Print by Chris Riddell: One of many incredible prints on offer from Neverwear, you can get this print of Neil Gaiman's words signed or unsigned. The print reads: "A world in which there are monsters, and ghosts, and things that want to steal your heart is a world in which there are angels and dreams, and a world in which there is hope."
Americat Gods: Yes, that's right. It's a print of all the deities of American Gods (specifically the tv adaptation)…but as cats! My favorite is Media. She's clearly ready for her cat-video close-up.
Custom POP of Neil Gaiman: It's the man himself (though without the wild beard he dons now), ready to bob his head gently on your desk as you sit to write the next great fantasy tome.
Signed Special Edition of The Graveyard Book: Thanks to the Easton Press, you can buy a specially bound copy of The Graveyard Book, signed by both Gaiman and artist Dave McKean.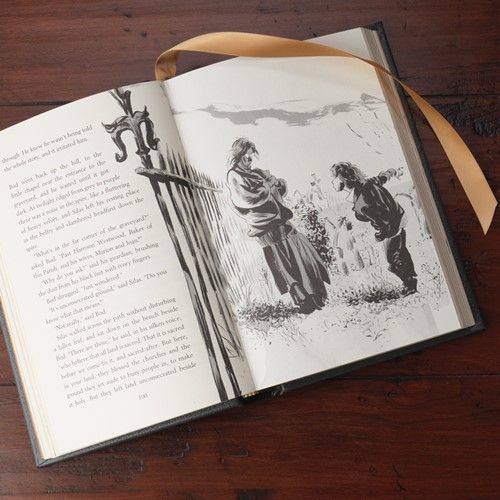 Death Print: This gorgeous Tarot-inspired print of Death will look perfect on the wall beside the bookshelf that houses your extensive Sandman collection.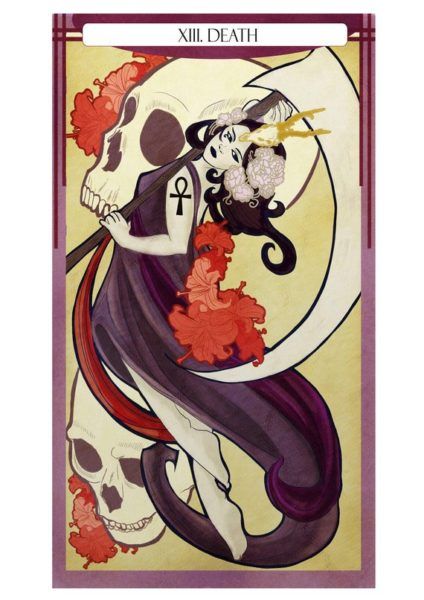 Stardust-inspired Candle: "The fastest way to travel is by candlelight," so make sure you think clearly about where you're headed before you light this candle that smells of storms, himalayan bamboo, and lily.
American Gods Special Edition: I am obsessed with this special, illustrated edition of American Gods hauntingly illustrated by artist Dave McKean. I have wanted it for so long. It's so beautiful.
The Endless as Kittens: It's a universal truth that characters are better as cats. Which is why it's so great that this artist has made gorgeous watercolors of every member of the Endless…as kittens. Get them as a full set of magnets, or buy them as prints.
Coraline Perfume: The world will never seem so world as when you're wearing this Coraline-inspired perfume that smells of black chamomile tea leaves and apple.
Shadow Moon Portrait: Are you head over heels for Ricky Whittle? Then this gorgeous print of Shadow Moon from the American Gods adaptation is for you.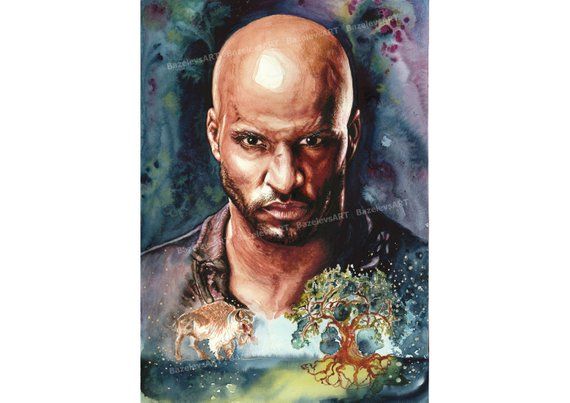 Make Good Art pin: A reminder you can carry with you wherever you go to channel the bad, the good, the everything into art.
New Year's Wish: Send one of Neil Gaiman's famous New Year's wishes to someone dear to your heart with this print that reads, "I hope you read some fine books and kiss someone who thinks you're wonderful."
The Doctor's Wife Print: We are all bigger on the inside. Gaiman wrote "The Doctor's Wife," the season 6 Doctor Who episode that has become one of the show's most iconic. Get this wonderful print memorializing the moment the Tardis got the chance to speak to the Doctor.
Book Safe: Hide your luckiest coins in this book safe hollowed out from Neil Gaiman's American Gods and Anansi Boys.
Morpheus Collage: In this simply incredible print, Morpheus's cloak is made entirely of his own words in the series. The collage is made entirely from issues of Sandman.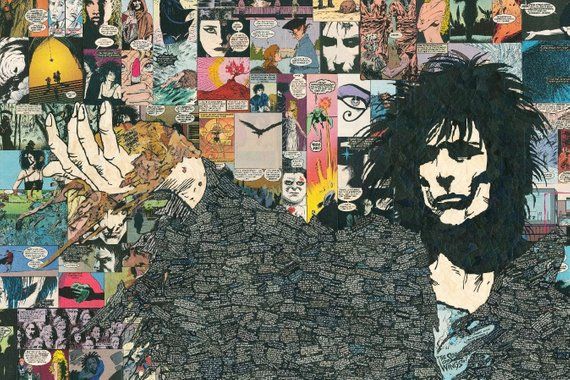 Bookstore Print: A print of the classic quote right out of American Gods that captured so many book lovers' hearts: "What I say is, a town isn't a town without a bookstore. It may call itself a town, but unless it's got a bookstore, it knows it's not foolin' a soul."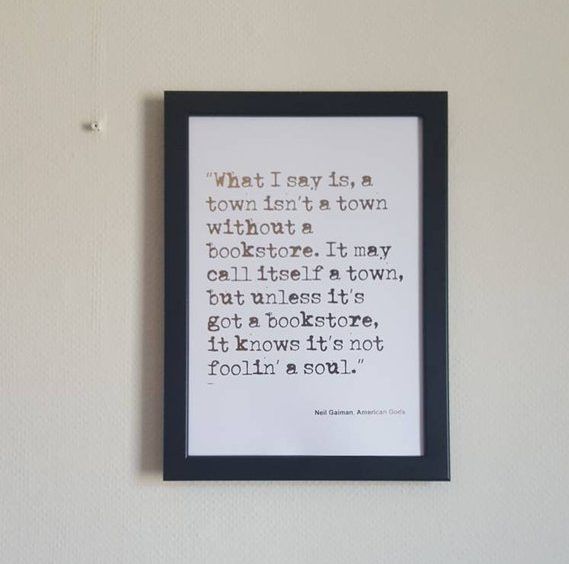 London Below Woodcut: This is a handmade, layered and laser-cut illustration of London Below from Neverwhere. Can I afford it? No. Is it incredible and I want it immediately? Absolutely.
None of these will fail you if you know a Gaiman fan. Like me. I'm one. (Seriously, if you're reading this and you know me…please buy these for me.)