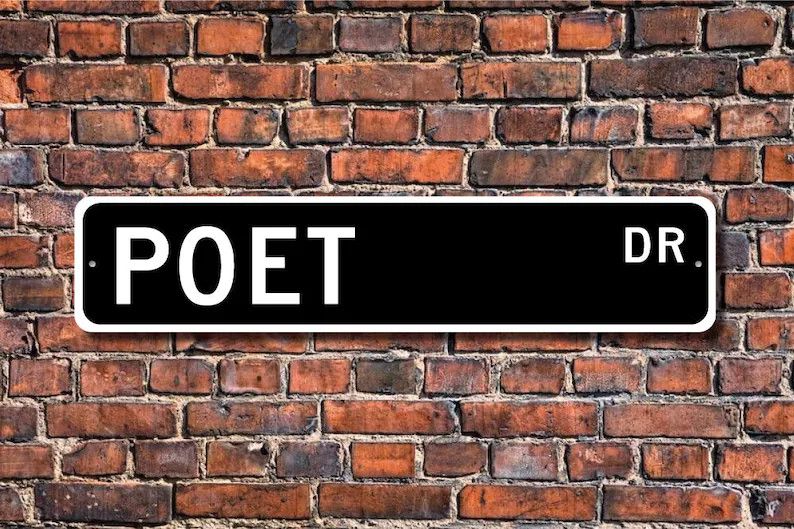 Book Fetish
Perfectly Poetic Gifts for National Poetry Month
This content contains affiliate links. When you buy through these links, we may earn an affiliate commission.
We're well into National Poetry Month at this point, and I know I've been reading TONS of poems already. I'm reading them on Instagram, in my library of poetry books, and on poetry websites. Vivid imagery and luscious nouns are filling my dreams. Langston Hughes and Leila Chatti and Billy Collins are keeping me company. Verbs and line breaks are feeding me more than any meal.
Oh, and I'm reading poetry on my coffee mug. And some of my T-shirts. Maybe I've been playing board games themed around poetry, too. Pretty much anywhere I look, there's poetry. And I mean that literally. What? You don't have these verbose varietals of verse? None of your poetic friends have shared their, ghazal-glam, erasure-ecstatic, or sonnet-themed swag with you?
You might need better friends. Or maybe you need to start the National Poetry Month gift-giving season. Good thing I've gotten a head start on your shopping lists. Every poet needs a mug for their tea or coffee or whiskey. They need shirts, too, because laws. And if you're going to host a National Poetry Month gift exchange, you'd better provide some entertaining games.
Here are 11 perfectly punctuated gifts for National Poetry Month.
---
Of course, we all know the ideal gift for National Poetry Month is, well, poems! Check out these lists of the best poetry for 2023 and upcoming Black poetry books.