Gifts for Librarians or Library-Lovers
This content contains affiliate links. When you buy through these links, we may earn an affiliate commission.
Not all librarians are the same. Obviously. Some love cats, others prefer dogs. Some drink tea, and for others their caffeinated beverage of choice is coffee. Some love popular fiction, and others like reading the classics more. This makes a post about gifts for librarians a little…I don't know. Narrow? As though all librarians are the same? This is all just to say that I know librarians have their individual tastes, identities, and preferences, but this post of gift suggestions could provide some pointers when shopping for the librarian or library-lover in your life. The suggestions here are library- and book-themed, but I have broken it into three sections. First, for the librarian who has everything, charities or organisations you could donate to in their name. Second, for the librarian who doesn't have enough books, books about libraries. And third, cool library-related things.
Gifts for librarians who would rather a donation in their name
There are many great organisations and charities out there that promote literacy and books. Rather than listing all of them, which could be an entire post in itself, I want to highlight just a few ways you can support literacy, libraries, and reading.
First, see if your local library has a Friends of the Library group. These are typically volunteer-run groups that support the services and activities of the library. They are usually the ones running the book sales or the library bookshop, and are usually registered as non-profit educational organisations.
Second, DonorsChoose is a website where you can find classroom projects to support. A lot of these are classrooms in public schools that are under-resourced, and the projects range from things like needing sports equipment or learning materials to books and dictionaries.
Even though I said I'm not listing every literacy-related charity out there, there just two I want to highlight. Room to Read is an organisation that I have supported for a long time, and I really admire their work. They work in developing countries all around the world to support girls' education, literacy, and local publishing. I was lucky enough to visit one of their school libraries in Cambodia a few years ago, and I've seen John Wood, the co-founder, speak at a few events—they are definitely an organisation I have no hesitations in supporting. The other specific organisation I want to mention is Reach Out and Read, an organisation that incorporates literacy with paediatric care. They teach parents the importance of reading aloud, as well as demonstrating how to read aloud, and also give books to young children. These two organisations get to the heart of what librarianship is about: access to knowledge to all (through the power of literacy, reading, and books).
Gifts for librarians who don't have enough books
There are a lot of suggestions here, 100 must-read books about libraries and bookstores and here, 10 books for library lovers. I have spent about the past five years reading a lot about libraries all in the name of research (my PhD was on public libraries, and when you do a PhD on something, it kind of becomes a bit of an obsession). As a result, I've amassed quite the collection of library-related books. These are three of my favourites: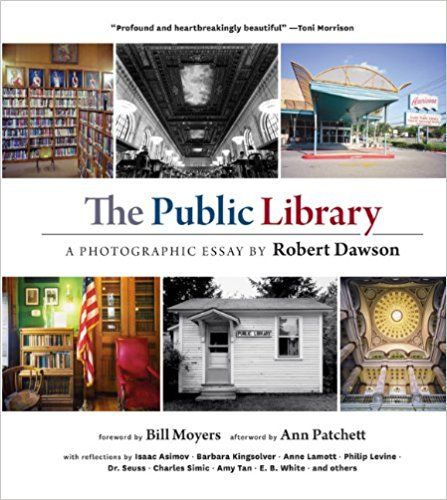 The Public Library by Robert Dawson, a beautiful collection of photographs of libraries across America.
Reading Publics by Tom Glynn, a more academic and historical look at public libraries in New York from the eighteenth century to the early twentieth century.
The Library Book, a beautiful collection of essays from writers about the importance of libraries.
Cool library-related things
And for the most gift-guide-ish part of this gift guide, cool library things!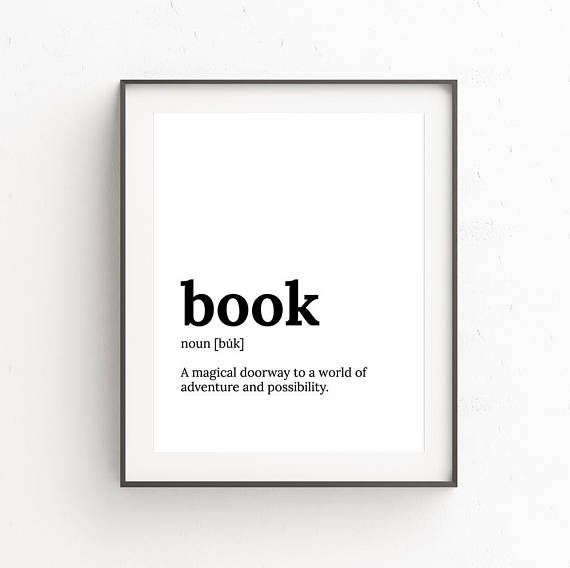 Keeping it simple, this book print. I love the definition of "book": a magical doorway to a world of adventure and possibility. Yes indeed.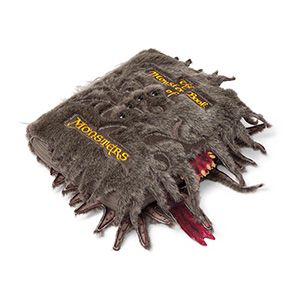 Straight from the Hogwarts Library, this plush Monster Book of Monsters.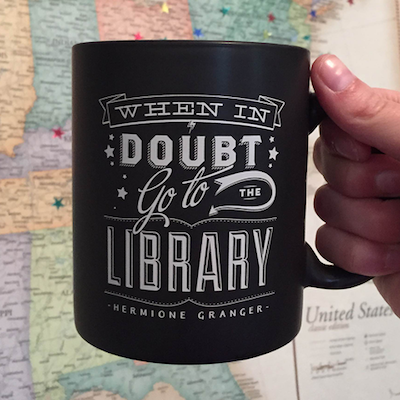 Along the Harry Potter theme, there's also this "When in doubt, go to the library" mug. (Also available as a phone case, tote bag, poster, and shirt).
I have a thing for pretty pins, and there are so many great ones out there!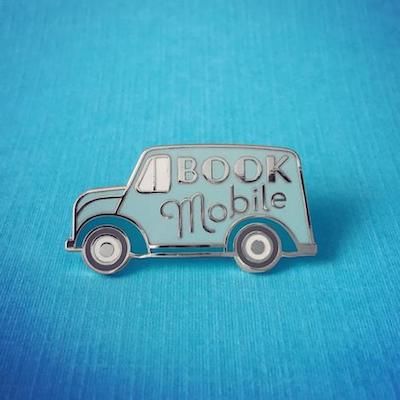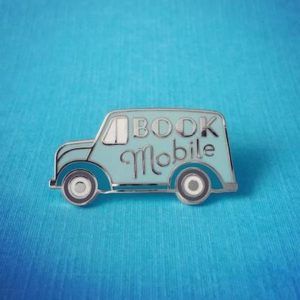 Bookmobile pin! I bought this one for a friend who drives the mobile library truck and she loved it. The artist has some other great book-related pins too.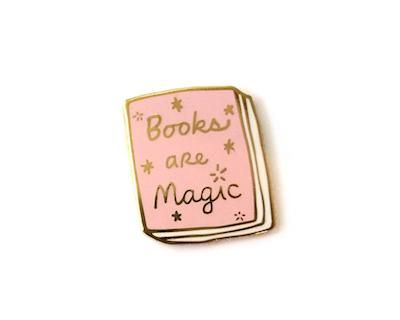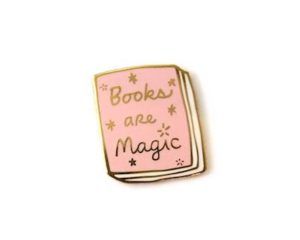 Books are magic pin, from The Ideal Bookshelf artist. There are actually quite a few book cover pins too, which would make great presents. I kind of want the entire Harry Potter set.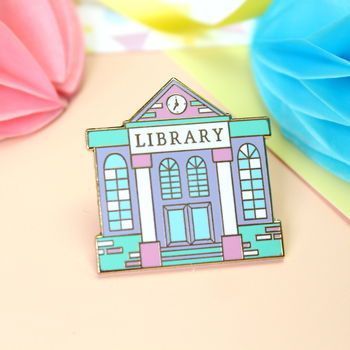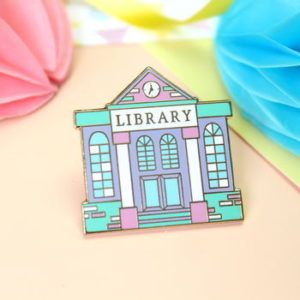 Library pin. Simple and pretty.
Library trolley and "This is how we roll" pin set. I would like everything in the "This is how we roll" collection, please.
Library card and stamp pin set.
What? I said I had a thing for pins! These are adorable.
Personalised library card pillow. I have a plain old library card pillow which is great, and this one takes it one step further by letting you personalise it.
Superhero bookend, because we all know librarians are superheroes.
"I never dreamed I would be a super cool librarian…" mug.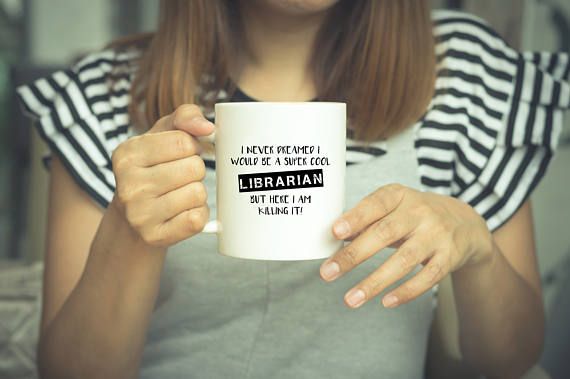 Speaking of superheroes, here's a mug for a super cool librarian! Sorry, that was lame.

"We're going to library science the shit out of this" bag.

As a bonus, the proceeds go to the New York Library Association Sustainability Initiative.

Library card coasters. So you have somewhere to rest the copious mugs of tea and coffee.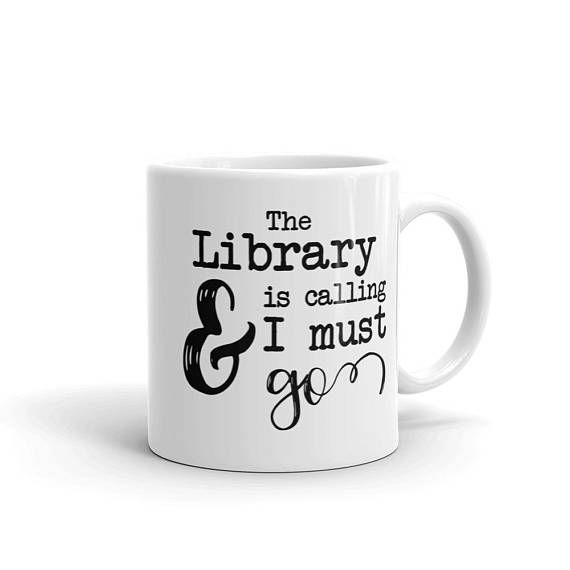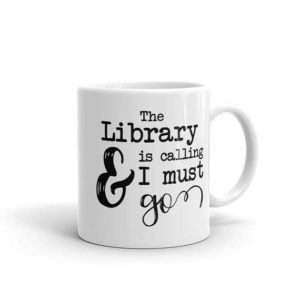 "The library is calling and I must go" mug. In case you needed another mug, you know? One can never have too many mugs.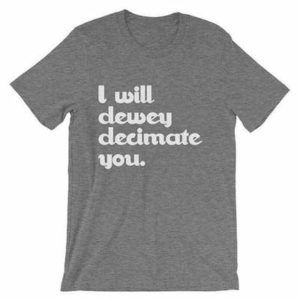 "I Will Dewey Decimate You" shirt. I do appreciate a good pun!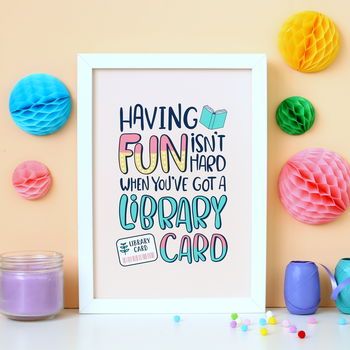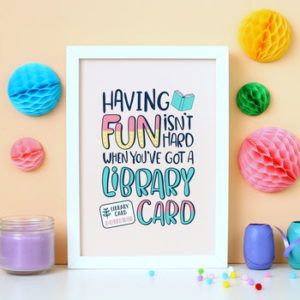 "Having fun isn't hard if you've got a library card" print. So colourful and wonderful.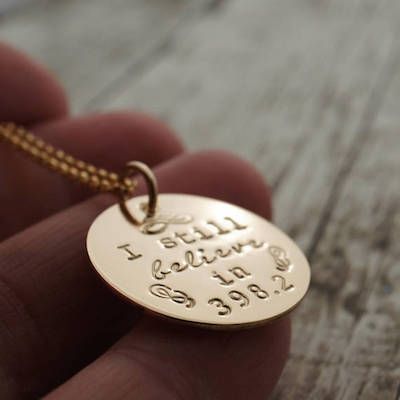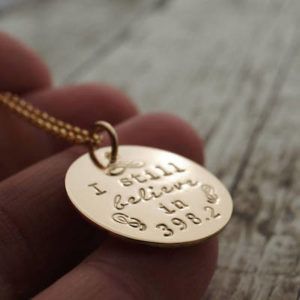 "I still believe in 398.2" necklace. I've seen this phrase on a number of different products over the years, and I think this one is especially pretty.
And finally, library cards have made their way onto a lot of products, like socks, tote bags, scarves, pouches, and shirts (okay, those shirts are library stamps, but that's close enough).
What are your favorite gifts for librarians?