Lists
Giddy Up: 10 Great Westerns
This post is sponsored by El Paso by Winston Groom.
An episodic novel, El Paso pits the legendary Pancho Villa against a thrill-seeking railroad tycoon known as the Colonel, whose fading fortune is tied up in a colossal ranch in Chihuahua, Mexico. But when Villa kidnaps the Colonel's grandchildren and absconds into the Sierra Madre, the aging New England patriarch and his adopted son head to El Paso, hoping to find a group of cowboys brave enough to hunt the Generalissimo down. Replete with gunfights, daring escapes, and an unforgettable bullfight, El Paso is an indelible portrait of the American southwest in the waning days of the frontier.
---
I had no idea how much I loved reading Westerns until the spring of 2010. Up until then, I think I had read True Grit – a classic, of course – and maybe one other title that took place in the Wild West. Then one day I found myself stuck in bed with bronchitis and a copy of Lonesome Dove, and my life was changed. Cowboys! Gun fights! Cattle drives! I was swept away by the novel, all 800-plus pages of it, and immediately sought out more like it. Today I can easily say that, while I will read just about anything, Westerns are nearest and dearest to my heart. I have read A LOT of them in the last five years, and I think they're a wonderful genre for just about any reader. So here are ten great books about dust storms, horses, heroism, and bloodthirsty revenge that should make you kick up your spurs faster than you can say "Zane Grey."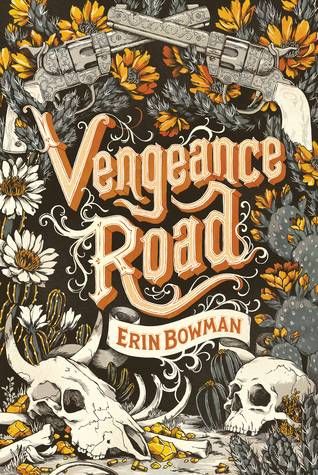 Vengeance Road by Erin Bowman
When Kate Thompson's father is killed by a notorious band of criminals, she doesn't turn the other cheek. Instead, she disguises herself as a boy and rides off in search of revenge. Along the way, she finds danger, disaster, and even love. This is a fun novel is the spirit of True Grit (and WOW that cover!)
Walk the Earth a Stranger by Rae Carson
Lee Westfall isn't your ordinary girl. She has a special ability – the ability to sense gold in the ground. Which comes in handy when you live in Gold Rush-era America. But it's an ability others would kill for, and when Lee is forced to flee her home, she pretends to be a man to make her journey safer and protect her from a man who wants her talents for himself. The first book in the Gold Seer trilogy, this is an unusual and exciting adventure.
The Sisters Brothers by Patrick deWitt
THIS BOOK IS SO FANTASTIC. Charlie and Eli Sisters are guns for hire sent out by the Commodore to kill Herman Kermit Warm. But the task proves a bit more daunting then they were expecting, and the brothers will have to deal with some strange encounters as the road to get their man takes them from Oregon to the Sierra foothills. If the Coen Brothers wrote a Western (instead of just directing one), I imagine it would be a lot like this.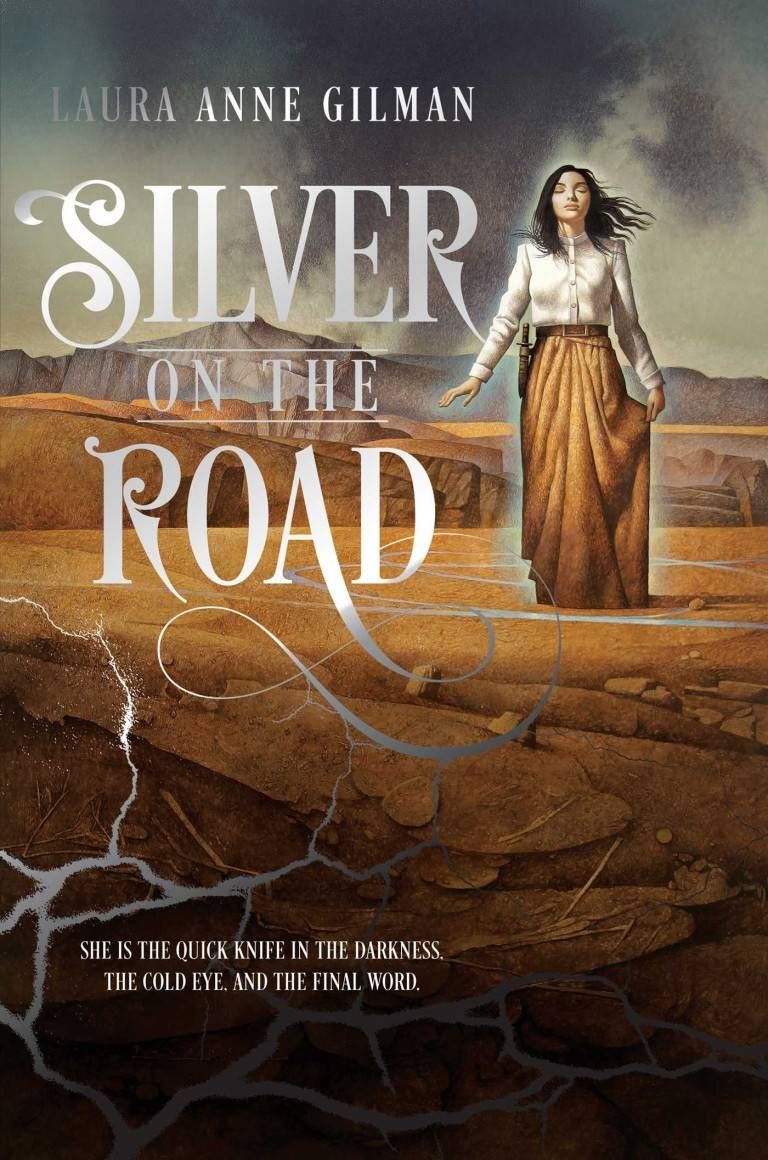 Silver on the Road by Laura Anne Gilman
When Isobel turned sixteen, she got a job. It's working for The Devil, but hey, it's employment. Now working as his right-hand woman to oversee his employees in his southwest territories, Isobel must navigate the wild terrain and her dangerous boss. This book is SPECTACULAR, and the first of two. But don't fret – the second one is out in January 2017.
The Big Sky by A.B. Guthrie
The first of Guthrie's six novels set in the American frontier, it centers around Boone Caudill, a frontiersman whose travels across the country turn him into a wild outdoorsman. Published almost sixty years ago, it is credited for inspiring a surge of Westerns, both on the page and on the screen.
Warlock by Oakley Hall
Widely considered to be one of the best Westerns ever, Hall's 1957 classic is a fantastic tale of good versus evil. It is based on true stories of America's Wild West, and features a gun for hire given the position of sheriff (he's is really the only one willing to take the position) in the hopes he'll clean the town up and run the local criminal element out of town.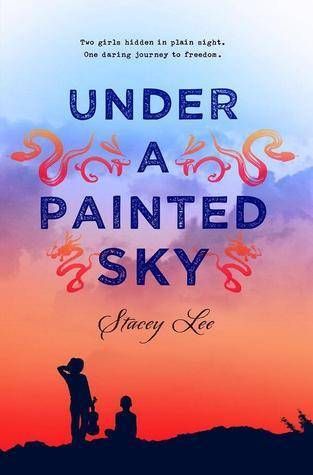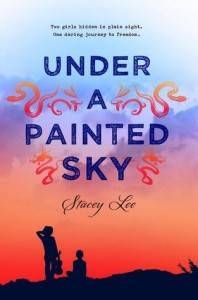 Under a Painted Sky by Stacey Lee
Samantha, a young Chinese girl on the run from the law, and Annamae, a runaway slave, head out together on the Oregon Trail. Disguised as Sammy and Andy, they pretend to be headed to California in search of gold, but the unknown frontier will bring many surprises and a lot of danger before they reach their destination. A wonderfully original take on young women living in the 1880s in America.
Blood Meridian: Or the Evening Redness in the West by Cormac McCarthy
If you like your books dark and disturbing, this is the book for you! It makes The Road look like a children's book. Utterly brilliant and relentlessly bleak, Blood Meridian is based on real events that took place at the Texas-Mexico border in the 1850s, and features The Judge, one of the most compelling, horrifying characters in all of literature. You bet I love it.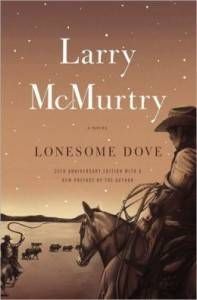 Lonesome Dove by Larry McMurtry
This Pulitzer Prize-winning epic tale of Gus and Woodrow, two former Texas Rangers on a cattle drive, is AMAZING. It's full of adventure, danger, romance, friendship, wisdom, and lots of laughs. I was really surprised by how funny it is! I was so distraught when I finished it, so unwilling to let go of Gus and Woodrow so soon, that I slept with it under my pillow for a week. What? I'm not crying, you're crying.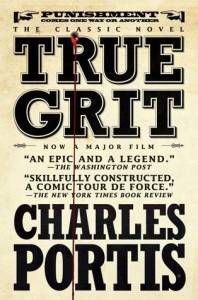 True Grit by Charles Portis
Inspiration for thousands of "looking for the man who shot my Pa" stories, this may be the best Western ever written. (I also think Portis is America's greatest living writer, so I'm a bit biased.) Mattie Ross is only fourteen when her father is gunned down by Tom Cheney, the cowardly criminal. Using what she has been left, she pools her resources and hires Rooster Cogburn, a slovenly, disgraceful US Marshall to hunt Cheney down and bring him to justice. The only catch – she refuses to let Cogburn waltz off with all her money, so she must come along with him. This is storytelling at its best, and a great book for young adults as well as grown-ups.