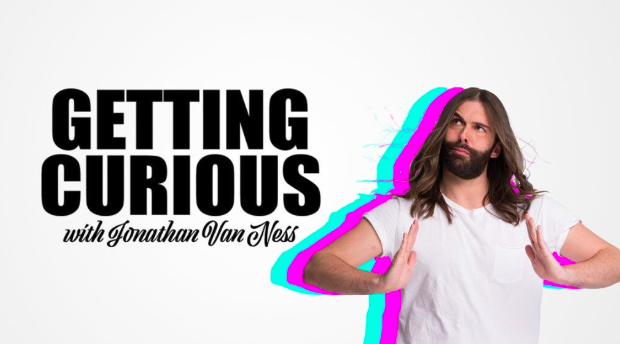 Sites We Like
Jonathan Van Ness's "Getting Curious" Is A Podcast For Readers
If you're looking for a new and engaging podcast to pop into your listening rotation, make sure that Jonathan Van Ness's Getting Curious makes the cut. Van Ness, the actor, hair stylist, and all-around awesome dude you're probably familiar with from the reboot of Queer Eye, developed the podcast to satisfy his curiosity for knowledge across a wide swath of topics.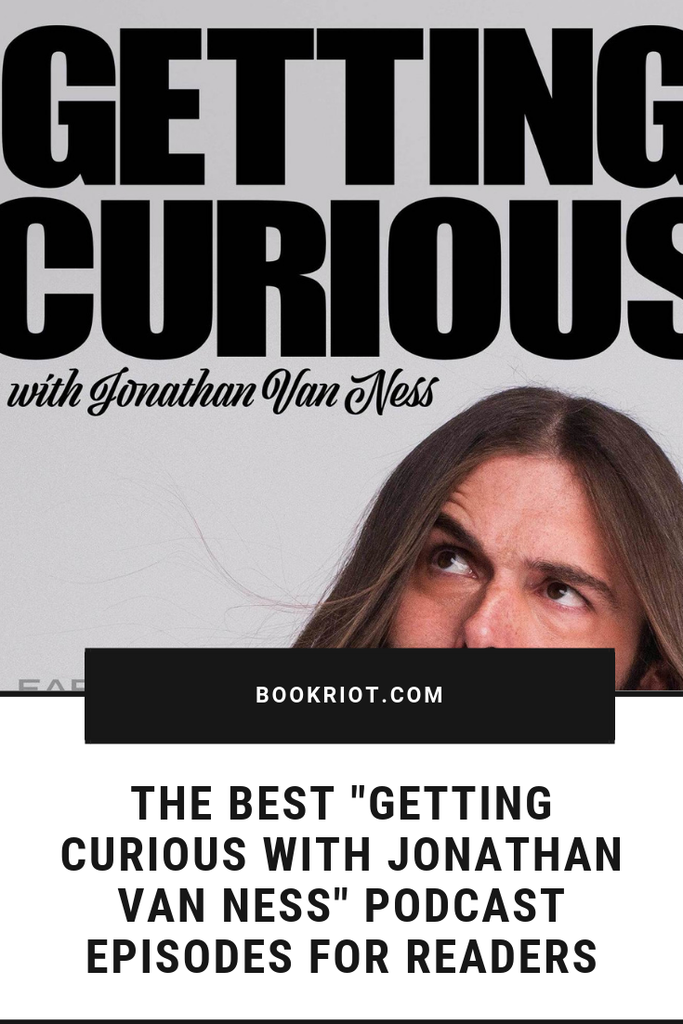 Van Ness chooses a topic each week and invites a guest expert to help educate and enlighten listeners on whatever the topic at hand is. The topics are both heavy and light, allowing a real wide range of interests to be explored. What I especially love is the range of guests—some are well-known names, while others are newer names or speaking on something unexpected.
It's only a natural fit for book lovers and readers. We love being curious and learning, and that's the exact ethos behind Getting Curious.
Want to dive into the bookish episodes? Here's your guide to tuning in to authors and experts with a decidedly readerly angle. Descriptions are from the show notes and shows are linked by their individual titles. Many of the writers who are guests come from a variety of writing backgrounds, including comedy, websites, and more.
Getting Curious With Jonathan Van Ness Episodes For Readers
Jonathan sits down with writer Elizabeth Kaye to talk about all things Bernie Sanders. His policies, beliefs, and his past. It's all here. With Jonathan Van Ness and guest, Elizabeth Kaye.
Jonathan sits down with comedian and host of United Shades of America, W. Kamau Bell to talk about racism in the US, interracial relationships, and what exactly white privilege is. Plus, Jonathan gives us an example of when it's okay to overcharge for hairdressing.
Jonathan sits down with Guardian columnist and author Mary O'Hara to discuss what Brexit is, how it affects British people all around the EU, and why the far right seems to be getting more popular. Also, Jonathan talks about why he had a crush on Tony Blair back in the day. With Jonathan Van Ness and guest Mary O'Hara.
Mary O'Hara returns with a Brexit update. What's actually happened since the 2016 referendum? Is it too late to turn back? Do we love Nicola Sturgeon? And why has Northern Ireland become such a focus of Brexit negotiations?
Jonathan sits down with therapist and author Stan Tatkin to talk about how we can create meaningful and fulfilling relationships with other human beings. Plus, they discuss dating as a numbers game, the idea of soulmates, and Jonathan asks for love advice on behalf of his friends.
Jonathan catches up with Christopher Barnard, freelance writer and hometown friend. They talk about Christopher's path to writing, how to interview somebody famous, and the future of print media. Plus, Chris shares how to stay informed on fashion, even if you live in Bumblefuck, or whatever.
Dr Richard Hovannisian, Professor Emeritus of Armenian History at UCLA, joins Jonathan to outline the history of the Armenian Genocide and to explain why you might not know as much about it as you should. Find more about Dr Richard Hovannisian's work at UCLA and USC's Shoah Foundation.
Dave Holmes tells Jonathan how he went from losing MTV's first Wanna Be a VJ contest to landing his dream job. Plus, why he left the studios before Mariah Carey's infamous 2001 TRL meltdown, and why the gay media's love of a topless selfie can get in the way of really serving the community. Sign up for Dave's e-mail list of cultural recommendations at TheDaveHolmesDiet, follow him on Twitter @DaveHolmes, read his latest stuff for Esquire and buy his book, Party of One and check out his queer relationship and culture podcast, Homophilia.
Helen Zaltzman hosts The Allusionist podcast and joins Jonathan to talk about the current and historical differences between the two forms of English. It doesn't take long for the conversation to spiral out to also cover accents, manners and how language can be used to shape our opinions and understanding of the news.
Dr Adi Jaffe is a world renowned specialist in mental health, addiction and shame who has spoken at multiple TEDx events and has a doctorate in psychology from UCLA. He joins Jonathan to about addiction and alternative treatments, the negative consequences of shame, and abstinence based treatment is not the only method to recovery.
Drew Elliot, Editor-in-Chief of Paper Magazine, joins Jonathan to talk about how he landed that job and the inspiration behind Kim Kardashian's "Break The Internet", his creative vision for Paper Magazine, and his time working for America's Next Top Model.
Nicole Byer is a comedian, writer, and host of Netflix's Nailed It as well as the Why Won't You Date Me? podcast. Erin Gibson is a comedian, director/writer, creator of Gay of Thrones and the host of Throwing Shade. They join Jonathan live in Montreal at the Just for Laughs Comedy Festival to talk Erin giving Jonathan his big break, being women in comedy & empowered content creators, Roseanne's meltdown, and more.
Reese Witherspoon is an actress, producer, entrepreneur, and author of the newly released Whiskey in a Teacup, who joins Jonathan to talk British Baking Challenge, the work-life balance of social media, lady-entrepreneurship, the creation of Big Little Lies, the need to create better acting roles for all women, and more.
Want more great podcasts for your ears? Check out these podcasts that will fuel your reading wishlist, the best episodes of Levar Burton reads, and 15 outstanding podcasts for book lovers.