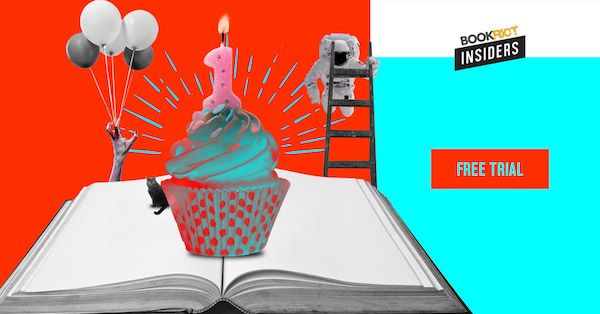 Insiders
Get Two Weeks Of Book Riot Insiders Free!
As you might have heard, it's Book Riot Insiders' first anniversary! Which means we've got a present for you. We want you all to try Insiders out, so between April 15 and April 30, you can get a free two-week trial on the monthly or annual Novel Subscription. There's no special code or coupon to use — just go to insiders.bookriot.com, click on the Novel level of your choice, and let the fun begin! Both monthly and annual include:
– Access to the curated New Release Index, so you can stay on top of upcoming releases
– Two exclusive podcasts, the Read Harder Challenge and Book Riot Remixed
– A monthly special deal for the Book Riot Store
– The Behind The Scenes newsletter
– A monthly mailbag drawing
– And first notice when Epic spots become available.