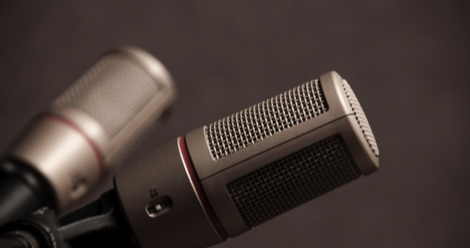 News
Get Poetry Every Day with New Podcast From U.S. Poet Laureate Tracy K. Smith
One of my literary blind spots has always been poetry. I like it well enough and have dabbled in reading it off and on since I stopped being forced to academically. In the last year or so, I've been trying to add poetry back into my reading diet, but finding sources for consistently good, accessible poetry has been difficult. I want a regular (daily?) stream of poetry in my life as a way of incorporating it into my regular reading life. (One exception: the Pome tinyletter from Matthew Ogle, which delivers small poems–or snippets from poems–daily.)
Now my daily poetry dreams have been answered: U.S. Poet Laureate Tracy K. Smith is launching a weekday podcast to introduce people to poetry in 5-minute episodes. A collaboration between the Poetry Foundation, the Library of Congress Poetry and Literature Center, and American Public Media, the podcast (titled The Slowdown) will begin regular episodes at the end of November.
Smith, a Pulitzer Prize-winning poet, will read works from both American and international poets and explore the role that poetry can have on our daily lives. She noted, "Poetry isn't an escape or even a luxury. I'd argue it's a necessity, a means of living more deeply with reality." According to the Poetry Foundation's announcement, "The five-minute program encourages listeners to make a daily space for poetry in an increasingly busy and chaotic world." Perfect.
A trailer episode is up right now and you can subscribe to the pod on your podcast catcher of choice. If you're a public radio listener, you're in luck– episodes will also begin airing in January. If the first episode is anything to go by, this is everything I want in daily poetry doses and more.