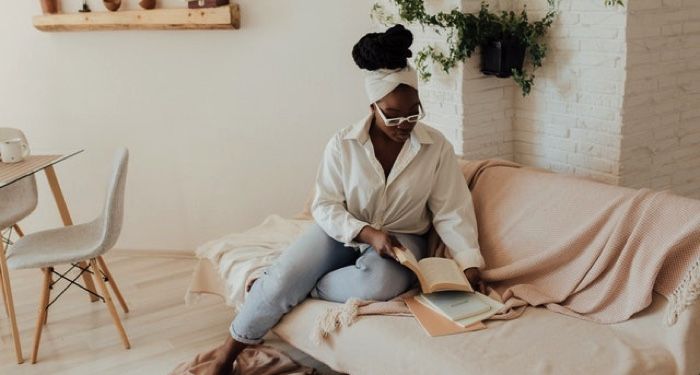 Essays
6 of the Best Ways to Get Paid to Read Books
I'm a writer and journalist regularly reviewing books for Publishers Weekly, and I've been doing this for four years now. Although the pay isn't that great, it helps me hone my writing and reviewing skills. It also helps me build connections within the publishing industry. But a gig such as this might as well be a full-time job itself; reading a book for review purposes is a different thing from reviewing a book for leisure. There's a lot of things to consider, and it might not seem that enjoyable at it appears.
But if you're interested to become a book reviewer and get paid to read books along the way, I have a list of six ways for you to try below. The list includes writing for traditional magazines and publications that are proven to pay freelancers after a published review. Maybe after trying these gigs out, you might get interested in working in publishing. So, to test the waters, a book reviewing side hustle might be ideal.
Here's how to get paid to read books through reviewing gigs:
Writing Book Reviews for Publishers Weekly
PW, the industry magazine, pays $25 per review that runs about 180–200 words. You can choose how many books you can review in a month. In my case, I recently switched to one book per three weeks because of my schedule. But before, I used to do two books a month. In addition to that, you can decline a book if you don't feel like it, but I'm not sure if it's the case with every editor.
There are also opportunities for other kinds of writing, such as a Q&A and an author profile, which you can pitch to your editor.
Publishers Weekly accepts reviewer applications occasionally. All you have to do is send a CV and a sample review à la PW. They don't assign a byline, however.
Writing Book Reviews for Kirkus Reviews
This magazine also accepts applications for freelance reviewers. However, it won't be for traditionally published books, unlike with PW. Instead, reviewers would be working on self-published books for the indie section of the magazine called Kirkus Indie.
The review runs about 350 words and is due two weeks after the book is assigned. They pay $50, but it could go upwards to $75 if they see some great writing. For picture books, they pay $40 for a review of 250 words. As with PW, they don't give a byline.
"Reviewing for Kirkus Indie was fun. I got sent a steady stream of books to recommend, usually 1–2 per month," shares Sarah S. Davis, former Kirkus Indie reviewer and a Book Riot contributor. "I did have an opportunity when I first started to list what genres were my preferred genres to recommend. You don't get to choose which book you get, but they will often give you a sub-genre or category that you connect well with. For example, for me that was books about health, psychology, and spirituality. My friend who reviewed for Kirkus, however, 'specialized' in geotechnical thrillers."
To be considered, submit a sample review in the style of Kirkus.
Reviewing for Booklist
Booklist is a magazine catered toward librarians. They also occasionally publish reviews in their print and online versions. Just like the magazines aforementioned, Booklist is also constantly looking for reviewers.
For a word count of 150–175, the pay is a meager $15. If you reject a book, you get $5. Nonetheless, the best thing here is that the reviews are signed. That means you get to have a byline attached to the review, whether in print or online. In some instances, however, the payment could be delayed because the review is scheduled for a later issue. But once it gets published, you get to be paid.
Here's how to apply as a Booklist reviewer. Once accepted, you'd become an apprentice reviewer.
Writing Audiobook Reviews for AudioFile Magazine
AudioFile is a magazine that regularly reviews audiobooks. If you're an avid audiobook listener and feel like recommending best new titles, then this is for you.
AudioFile assigns a couple audiobooks in a month, and you have to write a review of about a hundred words. They pay $10 apiece, which is disbursed twice a year. Because of this payment scheme, it would take a long while to receive the payment. Still, you have the freedom to choose the genre of audiobook you want to review, such as young adult, fantasy, classics, literary fiction, etc. In the review that appears in print and online versions, you get to have initials as your byline, but you don't get to have your name printed in full.
Reviewing an audiobook, however, is an altogether different realm. Make sure to read the magazine to get familiarized with the style.
Writing Book Reviews for Online Book Club
This is a forum that publishes book reviews, and they always accept reviewers. Since it's a forum — not a magazine or a publication — you get to choose what appears as your byline. Pay varies per book, but it usually ranges from $5–60 per review according to their website.
"Reviewing books for the Online Book Club was a good experience because I got to read books and give my opinion about them, which I enjoyed," says Yolimari Garcia, a former reviewer. "You can choose which books you want to review from a list. However, you can only pick the books with higher payments if you have a high reviewer score. I reached the highest level, which was six. A level-six reviewer is allowed to be an editor, which I was too."
According to Garcia, the reviewers receive feedback from the editors, who also assign ratings based on the Review Team Guidelines. The objective is for the high-quality reviews to receive a high score and those with low quality to receive a low score. Some reviews cannot be published because it is clear that the writer did not read the book or adhere to the rules, according to Garcia.
"You can review as many books from the list as you can in a month as long as you follow the Review Team Guidelines and meet the deadlines…The payment is lower if you are a low-level reviewer and higher if you are a high-level reviewer," she adds. As with other publications that publish book reviews, Garcia says that "don't expect to make a salary" and "see it as a hobby, a side gig, or a medium for gaining experience writing professional book reviews."
Here's how to apply as a reviewer for Online Book Club.
Pitching Directly to Magazines and Publications
This is the recommended option if you've already gained an experience writing professional book reviews or if you have a stellar writing portfolio. Many publications allow unsolicited pitches to editors; The New York Times, The Guardian, and other major outlets may accept such pitches.
The rate is significantly higher, reaching as high as $800 for a 1,000-word review. However, since this is the high-paying path, it's also the most difficult one. It takes a lot of effort to craft the perfect pitch to an editor, and sending the pitch doesn't even guarantee an assignment. It might depend on the quality of the pitch, the publication's editorial calendar, the strength of the writing portfolio, relevance of the book, etc. To get paid to read books in this manner, one must already be an established literary critic. Think of it as the be-all and end-all of reviewing.
For more tips on how to pitch an article to a major publication, here's a guide.
---
There are several ways to get paid to read books, but book reviewing seems to be the easiest path. Because of the nature of this gig, though, you might want to supplement it with other book-related jobs. Here are audiobook narrator jobs for beginners and other jobs for book lovers!