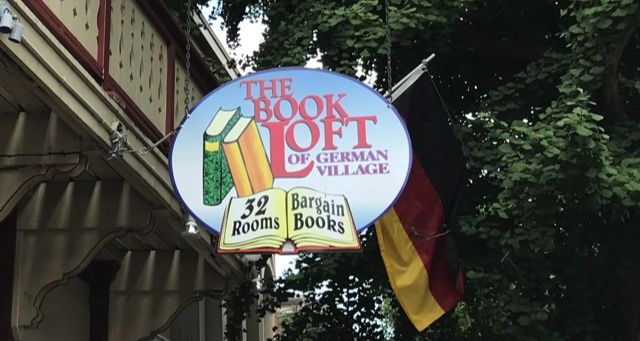 A beacon for book lovers, The Book Loft lives in the middle of German Village in Columbus, Ohio. The Book Loft boasts 32 rooms of bargain books. Does that seem overwhelming? Sure! But in that awesome kind of way.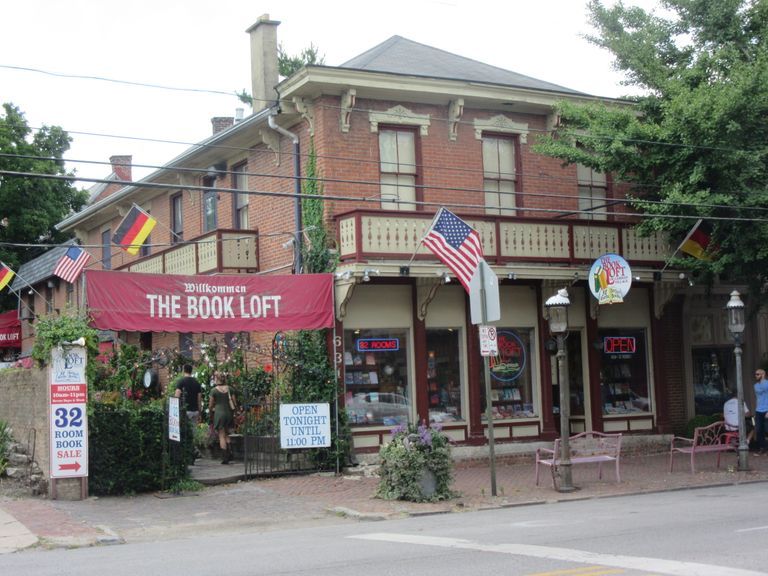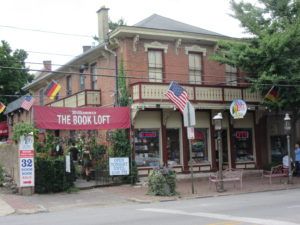 First, some background. The Book Loft is constructed out of "pre–Civil War era buildings" that acted as "general stores, a saloon, and a nickelodeon." Neat! They started out with three rooms. Now at 32, their expansion seems to be complete.
Once you walk into The Book Loft, you can grab a map. It will help guide you through several East and West and Upper and Lower wings. Books are categorized and grouped into genres, and then these genres appear in different rooms in different levels and wings. There are also helpful arrows and signs to help guide your way.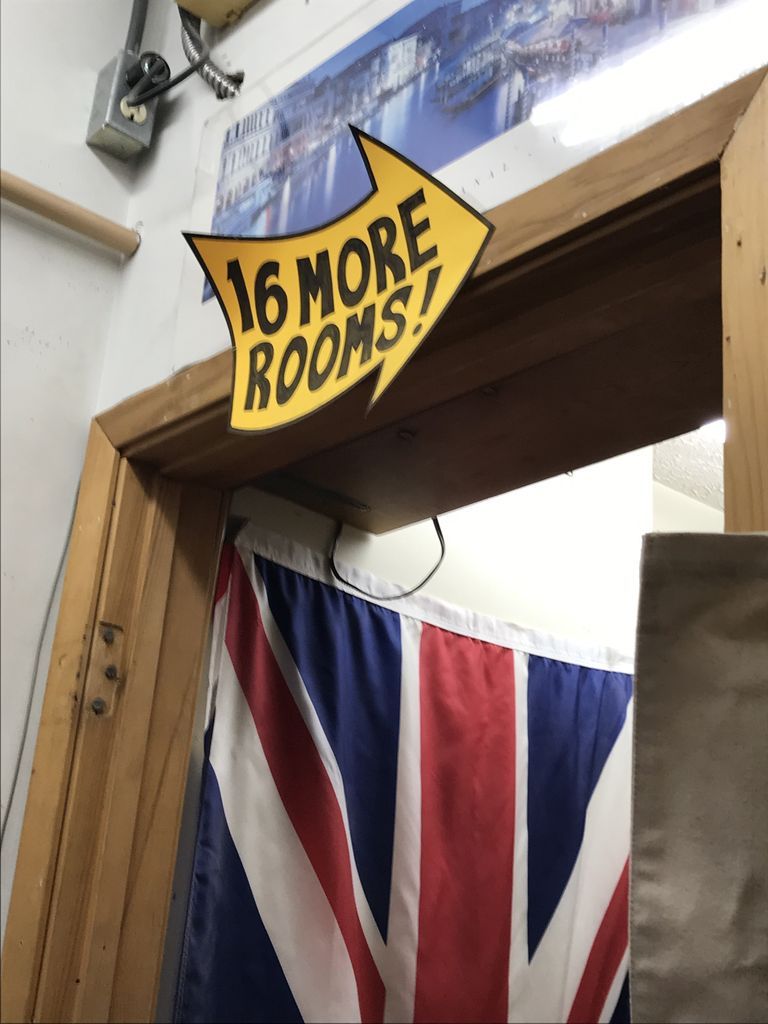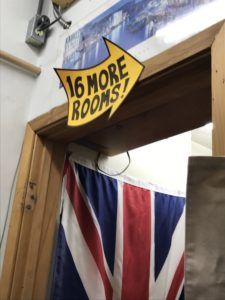 If you can't read a map (like me!), you can simply roam around as if you're in a labyrinth. Instead of a minotaur, you'll find bookish delights. You may also roam right into a dead end or two.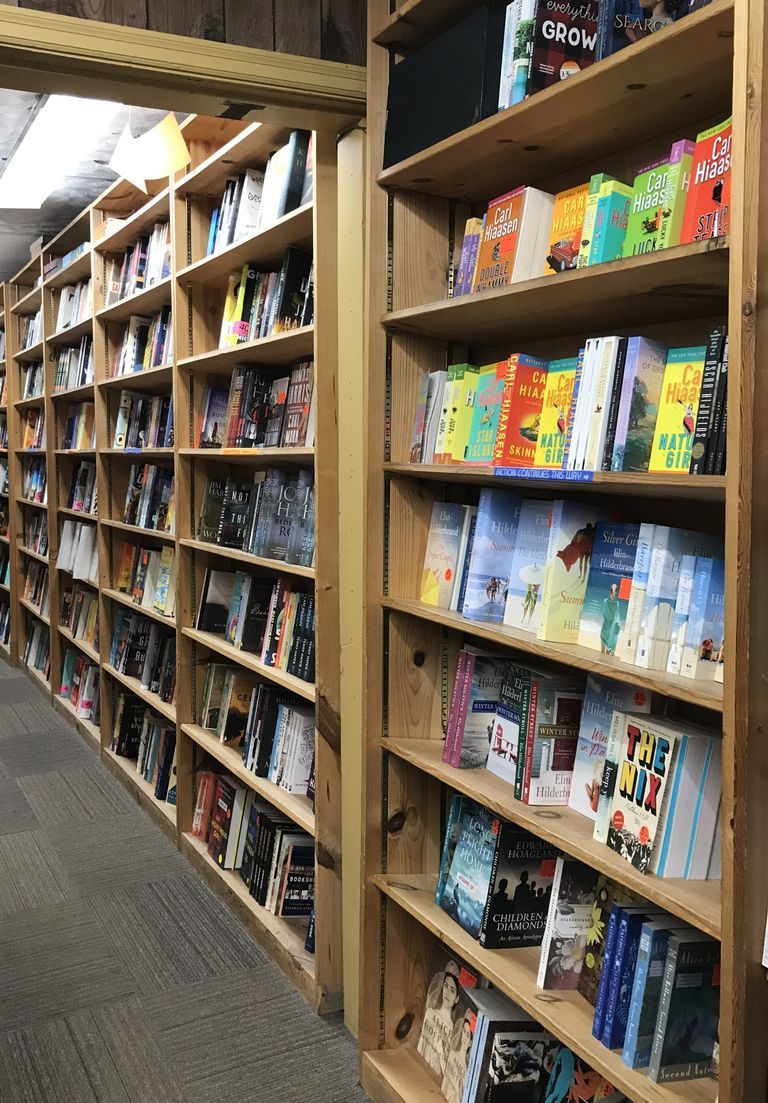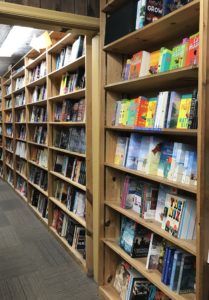 In addition to books, you can find book-themed items and ephemera. Decorate with bookish posters and magnets. Carry your book haul in book-themed bags. If you like the music you're hearing, you can buy it—they list their current playlist on the wall, so you know what to ask for. Brag your love for The Book Loft by wearing a T-shirt or a pin.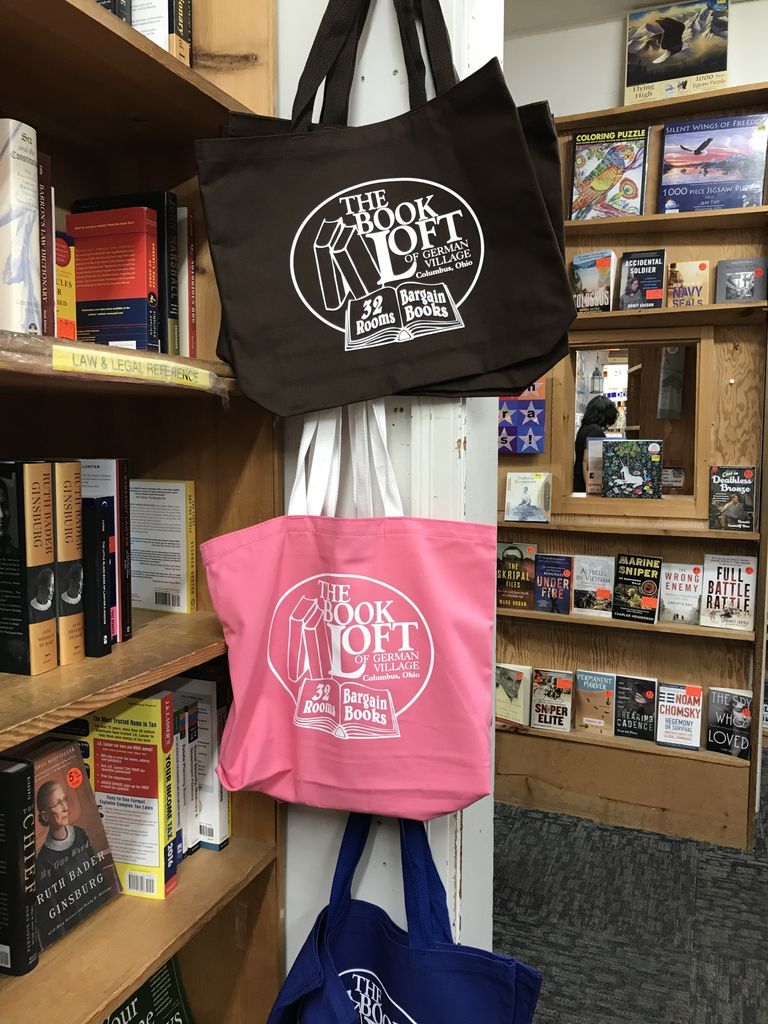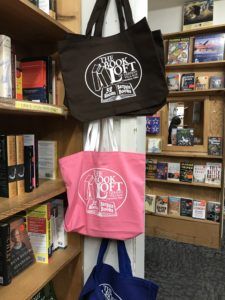 Climbing through the nooks and alcoves and making those tough decisions on what you can carry can be tiring. Once you've claimed your stuff at the register, you can relax in the little grotto outside and gaze at more books. They are everywhere. Also outside—a gorgeous garden.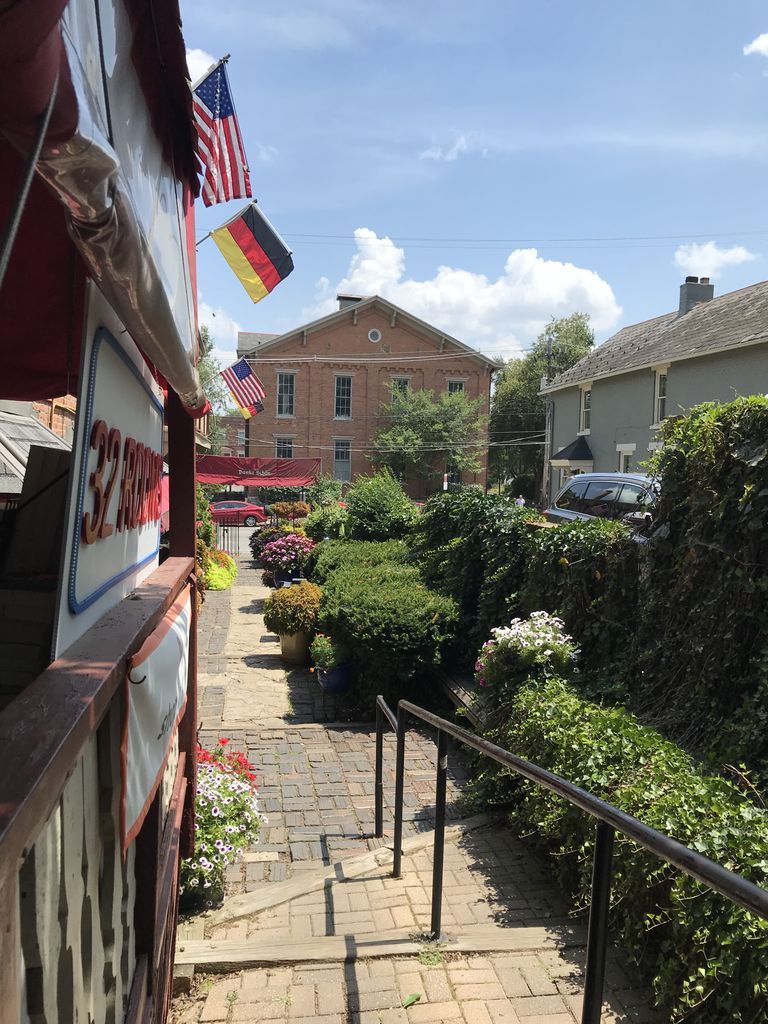 The Book Loft is a place for readers, listeners, and writers. They host a slew of events like author signings and meet and greets. In September, you can meet Tim Raab (Powerhouses of Ohio High School Football: The 50s and 60s), Simon Tan (Slanted: How an Asian American Troublemaker Took on the Supreme Court), Sherry Robinson (Blessed), and Layne Fargo (Temper) and Kristen Lepionka (The Stories You Tell by Kristen Lepionka) in conversation. They also sponsor off-site events like Kensington CozyClub Mini-Con Midwest. I'm not really sure what that is, but it's located at Pierogi Mountain, and anything at a place called Pierogi Mountain must. be. fabulous.
When you leave, they'll thank you. In German!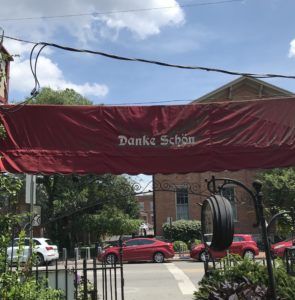 If you still need more books after visiting The Book Loft, you can check out one store in each of the 50 United States and D.C. here.