This post was originally published at Panels, our sister site about all things comics! Check out more from them here.
_______________
It's officially spring–cue the deluge of inevitable spring showers and storms. And sure, April showers may bring May flowers, but in the meantime, I need to keep my comic books from getting soaked.
I really, really hate carrying an umbrella around. They're just so awkward and difficult, especially if you're getting around on metro. And yet, alas, they are necessary.
So hey, if you're going to lug a long, stiff, awkward thing around with you (that's what she said), it can at least represent something really awesome.
To that point, here are 10 fantastic comics-themed umbrellas to get you through spring's tempestuous weather:
1. This DC Bombshells Wonder Woman umbrella that is ready to put that rain in its place: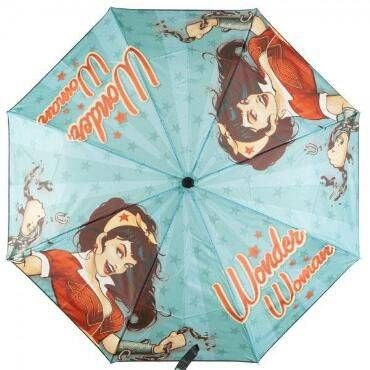 2. This classic panels X-Men umbrella:
3. This giant Spiderman emblem umbrella:
4. A heroic Superman umbrella that will protect kids from rain anywhere:
5. An understated Totoro umbrella (which may or may not come with this cutie):
6. An epic image of the Flash:
7. Or an awkward Deadpool umbrella with a kitten he's not sure what to do with:
8. This Hulk, who's rather upset to be out in the rain:
9. This collection of high-action comics onomatopeia: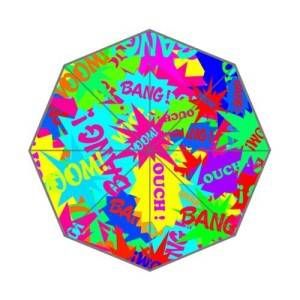 10. And last but not least, this creepy Joker umbrella to scare the rain away: