Get Booked's 10 Most Recommended Books of 2017
This content contains affiliate links. When you buy through these links, we may earn an affiliate commission.
As regular listeners will know, we have a rule at Get Booked: no single title can be recommended more than 3 times in a year. Invariably we hit the limit with a few books, because they're just that good. This year there were exactly ten; here they are, along with why we couldn't stop talking about them.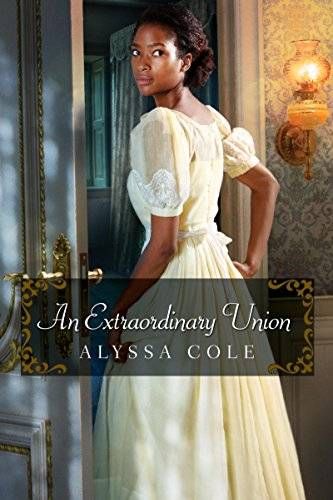 A romance novel set during the Civil War about the love between a freed black woman with a photographic memory working undercover for Lincoln by posing as a slave in a Confederate home in Richmond and a Scottish immigrant working as a detective for the Pinkertons to bring the Confederacy down. Intrigue! History! Spying! Terrible racists getting what's coming to them! It's a wonderfully written and researched romance that's (ahem) satisfying in more ways than one (and takes place in my hometown, bonus). —Amanda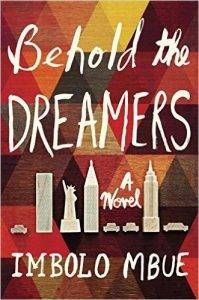 This was one of my go-to suggestions for people wanting to read more broadly and/or needing books for their book group. It follows two families in 2007, pre-economic crash Manhattan: the Jongas, Jende and Neni, Cameroonian immigrants living in Harlem with their young son, and the Edwardses. Clark is a stock market executive, his wife Cindy is struggling with depression, and their two sons are caught in the midst of a deteriorating home life. Jende is hired to be Clark's personal driver, and the two families become enmeshed as their respective living situations become more and more untenable. It's tense, emotionally resonant, and well-written, and so timely. —Jenn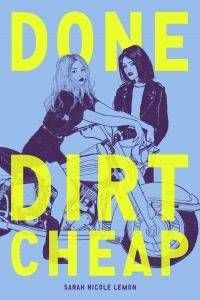 There is a lot of YA out there about princesses or poor girls who become princesses or middle class suburban kids Having A Lot of Feelings, but YA land is sadly lacking books about rural/poor kids. Done Dirt Cheap (pitched as Thelma and Louise on motorcycles, but teenagers) follows two girls—one the daughter of the ruler of a western Virginia biker gang, the other a drug-dealing gofer for a scummy local lawyer—as they fight against the hands they've been dealt by their families and circumstances. I don't need to tell you more, right? Right. —Amanda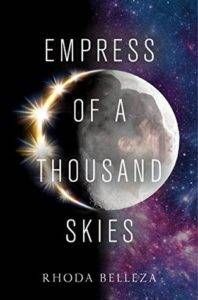 Y'all, this book was just what I wanted last spring. This is a book about a space princess on the run from a murderous conspiracy, and that is probably all some of you need to hear. Rhee is the sole heir of her dynasty and is pretty sure her family was killed by the current Regent, so she's spent the last ten years plotting revenge. But on the way to her coronation ceremony, everything goes to hell in a handbasket. The action is solid (spaceship fights! Hand-to-hand fights! Assassins! Religious cult archers! Deadly robots!), the world well-built, and the characters endearing. —Jenn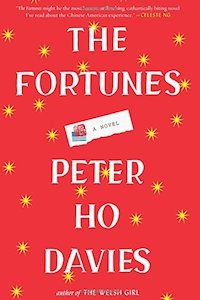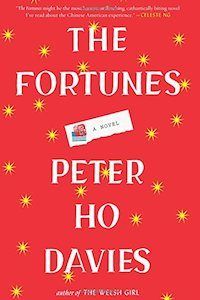 I picked this up because Celeste Ng recommended it, and one does not ignore her picks. Tracing the history of Chinese Americans in the U.S., Davies chronicles four distinct lives: a railroad baron's valet, the first Chinese Hollywood movie star, the friend of a hate-crime victim, and a biracial writer adopting a Chinese daughter. Davies's research is clear, and each voice is crafted to be distinct and compelling. But what really grabbed me were the through-lines that bound each section together as a whole. I couldn't stop thinking about this novel, and it's one I'll be recommending basically forever, especially for folks looking for historical fiction and multi-generational stories. —Jenn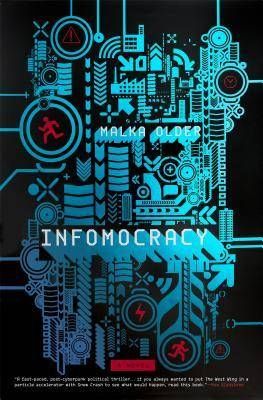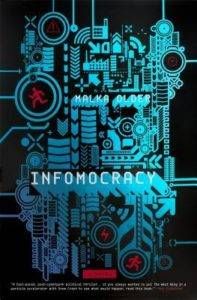 You might remember me saying that this is the book that got me through the 2016 election, and it continued to be relevant in 2017. This is the stats-nerd, socio-punk sci-fi novel I didn't know I wanted. What would the world look like if microdemocracy was the prevailing form of government? What would it mean to be a campaign worker, or the person who worked for an oversight nonprofit, or someone who thought the system should just get burned down? Older follows three characters in a political thriller/"what if" exercise that continues to fascinate me. Bonus: the sequel Null States came out this year, and it was just as interesting! —Jenn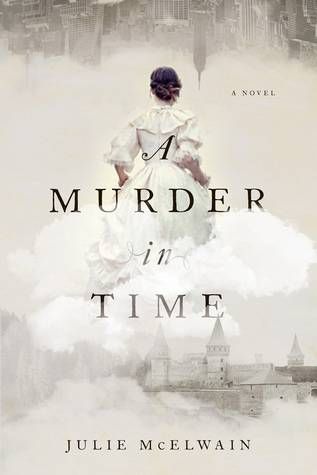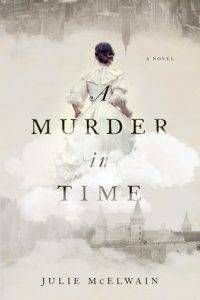 A rogue FBI agent falls back in time a few hundred years (whoops) while working a case at an English castle. Once she realizes when (as opposed to where) she is, Kendra has to work hard to pass as a servant in 1815 while trying to find her way home. Things get even harder when a dead body is found on the property, and her forensic skills kick in and help her recognize the work of a sadist and possible serial killer—terms and sciences and skills which didn't exist yet, and definitely not in the mind of woman. This book is a great whodunit combined with hard science and upstairs/downstairs shenanigans. —Amanda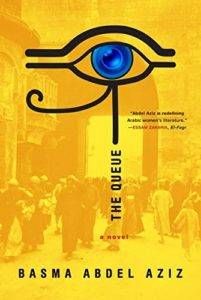 The Queue by Basma Abdel Aziz, translated by Elizabeth Jaquette
A Kafkaesque dystopia that takes place in an unnamed city in the Middle East and is inspired by the events of the Arab Spring. A totalitarian government has violently taken over the city, and citizens who need basically anything must get permission at The Gate—which never opens. We follow several citizens as they try to live their lives while tangled in a bloody, bureaucratic nightmare (including a man who was shot during an uprising but can't get medical care because the government's official statement is that the uprising never happened). If you haven't been driven mad enough by fake news, governmental double speak, and complete lies from politicians, this one will get you there. —Amanda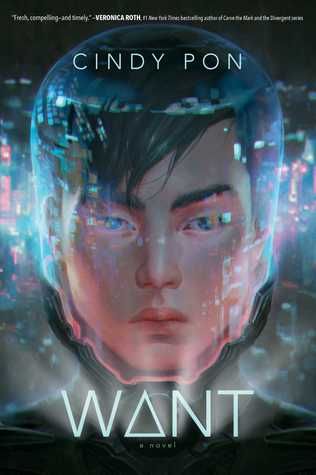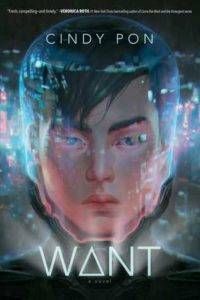 Want by Cindy Pon
A YA techno-dystopia about a found family of raggedy street kids (who are all brilliant) fighting an evil corporation! In a near-future Taiwan, the gap between the haves and the have-nots, combined with the ravages of climate change, has left society totally divided. A few wealthy families can afford full-body suits with contained air systems that protect them from pollution and disease, while the poor (most of the city) die early of lung ailments and rampaging viruses. When the CEO of the company that manufactures the suits has an environmental activist murdered, her son and his group of friends decide to go undercover in the world of the rich in order to bring him down. It's just FUN. —Amanda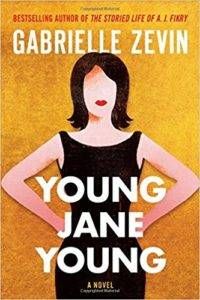 You might remember Zevin from her thoroughly charming novel The Storied Life of A.J. Fikry. Her newest, which follows a grandmother, a mother, and her young daughter in alternating sections, is both sharply observant and full of feels. As a young woman Aviva Grossman has an affair with a Congressman: when it gets out, she catches all the flack. What would it be like to be her mother? What would it be like to be her? What would it be like to be her daughter, and how much would that daughter know? I picked this one up on a whim and then couldn't put it down. —Jenn