Get Booked
Get Booked Episode #9: Holiday Recommendations, Part II!
Welcome to Episode 9, our second episode all about holiday gift giving recommendations! I brought Jenn Northington back to be my guest host for this one because she's a book recommendation MACHINE, I tell you. Jenn is our Events Director here at Book Riot, cohost of the Bookrageous podcast, part-time bookseller at Word, and member of five book groups. Find her on Twitter @jennIRL.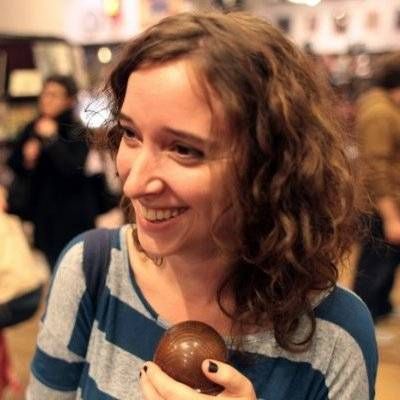 This episode is sponsored by the Book Riot Quarterly Box and YA Quarterly Box.
____________________

____________________
Listen to past episodes of Get Booked here!
And you can subscribe to the podcast via RSS here, or via iTunes here.
The show can also be found on Stitcher here.
Need a book recommendation? Fill out the form at the bottom of the post, or email getbooked@bookriot.com and we'll help!
Questions!
Hi!!!!
So, my mom is a big reader, and I feel like I ought to have a pretty good handle on what she'll like. I give her books all the time, but with only middling success. It seems the books I most think fall in her wheelhouse are the ones she never reads. I have ideas for books to give her for Christmas, but I want to see what the experts say, because, well, see above.
My mom reads a lot of sci-fi, but older sci-fi. Heinlein is a fave, and she LOVES Connie Willis (if I had a nickel for every time she talked about To Say Nothing of The Dog, I'd have, like, $1.50). She also reads everything Stephen King writes, and did a college thesis on Tolkien (although she doesn't read anything like it anymore). She rereads a lot, Shakespeare, To Kill A Mockingbird, King (but she wasn't crazy about any of Joe Hill's books, like a weirdo). She hated Twilight, liked Hunger Games, never read Harry Potter (pretty sure).
I hope that's enough info, and not too much rambling. Anyway, love the show, you're great, yadda yadda, gotta go.
🙂
Thanks!
Dave!!
Dear Get Booked,
I am shopping for a friend that is interested in reading Latin American literature. He has recently read works from Jorge Luis Borges, Horacio Quiroga, Isabel Allende, Gabriel García Márquez, Pablo Neruda, Octavio Paz and Paulo Coelho to name a few. He is interested in authors published during the Latin American literary boom, but also enjoys more contemporary works. He enjoys stories that involve multigenerational narratives or stories involving travel through multiple countries or regions. He doesn't mind romance in the novels he's reading, yet he also appreciates it being kept to a minimum unless it's comical or seems genuine. He also enjoys historical fiction, stories referencing other literary works and delectable descriptions involving food. Lastly, he does also enjoy reading non-fiction biographies of influential Latin American figures.
Thanks for your help!
-Searching for bookish match
Hi Amanda and guest, 🙂

I am looking for a Christmas present for my long- lost half- sister. (We literally met each other for the first time this November). She is 21 and says she is a "non- reader" (which breaks my heart a little…).
I am looking for a book that may pique her interest and I thought a neat theme would be a book about finding/ reuniting with a long- lost family member or friend. Any suggestions would be appreciated! 🙂
Hi Amanda,

I am a big fan of this podcast :). I would like some holiday gift recommendations for my cousin. She is really interested in diving deeper into Young Adult free verse/ poetry and I would like to get her some books for the holidays. I know she has read Brown Girl Dreaming, One, and The Crossover. I would love more recommendations.

Thanks,

Amanda H.
Hello,

Every December, I hunt around for books set during the holidays but that aren't necessarily about Christmas. I don't want something especially depressing, but I don't want fluff either. I think the closest I've come to a favorite was "The Doomsday Book" by Connie Willis. It is set on Christmas Eve, and I think it is even snowing in Oxford. (and it has the added bonus of a great female protagonist and time travel!) Are there others you can recommend?
Hi,
The holidays are coming up and here I am, still clinging desperately to Halloween! I absolutely love horror and dark fantasy, but I would like to read something a little bit more seasonally appropriate. Can you recommend any horror/spooky reads with wintry settings or holiday themes? I want to read something chilling! (See what I did there?) –Willow
____________________
Books Discussed on the Show!
Go Set a Watchman by Harper Lee (for discussion)
Old Man's War by John Scalzi
Sorcerer to the Crown by Zen Cho
China Mieville, Embassytown
Ann Leckie's Ancillary Justice
Signs Preceding the End of the World by Yuri Herrera
The Body Where I Was Born by Guadalupe Nettel
Terra Nostra, Carlos Fuentes
Clandestine in Chile, Gabriel Garcia Marquez, a report, written by Gabriel García Márquez
Saga Vol 1. by Brian K Vaughan and Fiona Staples
Shadowshapers by DJ Older
Twelfth Night by Shakespeare
Christine Hepperman's Poisoned Apples: Poetry for You
Inside Out and Back Again, Thanhha Lai
anything Ellen Hopkins
2 AM at the Cat's Pajamas by Marie-Helene Bertino
Landline by Rainbow Rowell
Where'd You Go Bernadette, Maria Semple
Hogfather by Terry Pratchett
The Dark is Rising, Susan Cooper
Let the Right One In John Ajvide Lindqvist
NOS4A2 by Joe Hill
Broken Monsters, Lauren Beukes
Chimera, David Wellington