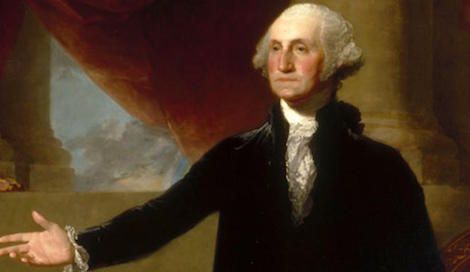 George Washington's Hair Found in Old Book in New York Library: Critical Linking, February 22
Sponsored by The Birthday Girl by Sue Fortin

---
A researcher at the Schaffer Library in New York has discovered what is believed to be a lock of George Washington's hair inside an 18th-century almanac. The strands are thought to have been given to the book's owner by the son of Alexander Hamilton, the first US secretary of the Treasury immortalised in the hit musical that bears his name.
---
Serial Box emulates TV networks by releasing original, weekly e-book and audio "serials" through apps, its website and third-party retailers. During a three-month season, each week's episode is a 30-minute read or an hour-long listen. Customers pay $1.59 by the week or $18 for a whole season, which typically consists of 10 to 13 episodes.
Publishers have also taken note — last year, literary agency Janklow & Nesbit made a deal to represent the company's shows after several major houses pursued originals such as Bookburners and Tremontaine.
Serial Box gets $1.65 million in funding.
---
The ultimate kitsch artifact from the early days of the Trump era is a novel, The Way of the Shadow Wolves: The Deep State and the Hijacking of America, and it's written by two patriots deeply concerned with immigration control and the malevolent forces abetting the destruction of America: Tom Morrissey, a U.S. marshal-turned-novelist, and Steven Seagal.