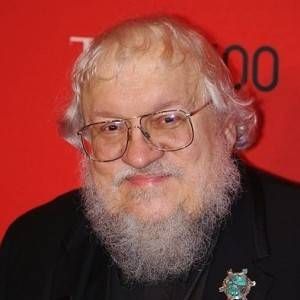 Opinion
George R. R. Martin Doesn't Owe Us An Explanation
This content contains affiliate links. When you buy through these links, we may earn an affiliate commission.
This has been said, over and over, but apparently it needs to be said:
It's not okay to bully your favorite creators.
Over the weekend, George R.R. Martin published a series of LiveJournal posts. The final one was a confession: The Winds of Winter is not done yet. He's still writing it. The post was detailed. The post was long. The post was apologetic. Martin apparently felt his fans deserved an explanation, so he gave us one.
We did not deserve an explanation, by the way.
And then it began. The tweets from #devastated fans. The articles headlined "Martin says 'distractions' behind Winds of Winter delay," (paired with a photo of Martin posing for a red carpet photo with two actresses from the show). The fans claiming that this LiveJournal post has ruined their new year and that HBO's Game of Thrones will spoil the book when it does come out.
Thankfully there have been supportive fans too, this time round, but it bears repeating: Fellow ASOIAF fans, we are behaving like an angry Kings Landing mob, and everyone knows how much fun those are. Let's take a collective step back.
Look, we can love a fandom. And that love makes it ours in some ways. But ownership of a fandom doesn't mean we own the creator of that fandom.
Martin doesn't owe us anything. He's already given us five very long books and those books have spawned a ridiculously successful television show. He's been raising money for needy people and for needy wolves. He was one of the authors who stepped into the fray during the 2015 Hugo Award debacle.
Those aren't distractions. That is life, and Martin is entitled to one. (In fact, all the creators of your favorite fandoms are.)
He's not obligated to get us Winds of Winter "on time," whatever that means. He's not obligated (to the fans) to write it at all. (He's probably obliged to his publisher, though.)
And if you believe that your year of reading is truly ruined by the fact that Winds of Winter won't be released in 2016, there are some things you can do about that.
You can, for example, read Martin's other work. There is plenty of it, and some of it is set in Westeros.
But what I recommend is mostly this:
Read other authors. There are an abundance of fantasy novels and series out there that are not A Song of Ice and Fire. Some of those series are completed, if you need closure. Many of those series are written by people of color. Some are by independent and self-published authors.
Branch out. Find a new favorite author. Read everything they've ever written.
As for Martin, let him write. Let him write at his own pace, sitting in his desk chair or wherever he sits to write. (From what I've seen of his fans' reactions, it can't be a comfortable chair.)