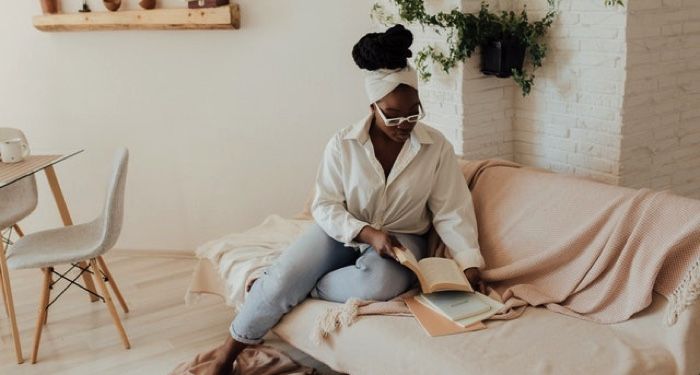 This content contains affiliate links. When you buy through these links, we may earn an affiliate commission.
As a writer, I feel constant pressure to keep improving however I can. Most of the time, this means reading craft books and setting high standards for absorbing their lessons as quickly as possible. But recently, when I came across Gentle Writing Advice by Chuck Wendig, I wondered if there was a better way. Striving for growth is a meaningful part of life. But does it have to mean berating yourself for improving on a different path than others?
Self-hatred doesn't have to be a catalyst for change. In fact, self-respect and a desire for a better life can lead to healthier growth. These gentle self-help books recognize that and encourage readers to take ownership of their lives without ignoring their personal circumstances or putting themselves down when they make a mistake.
This doesn't necessarily mean these books shy away from difficult topics. Many, if not all of them, address painful and complicated things their readers may be facing. The difference is that these authors treat their readers with respect and kindness as they offer suggestions for growth, recognizing that it isn't always a linear process and takes time.
To explore the complexities of the genre, read Jeffrey Davies' essay "Healing My Relationship with Self-Help Books." In it, Davies reflects on how his relationship with self-help books changed from believing they can solve all his problems to using them as a support in his own actions. Plus, check out Yashvi Peeti's "Do Self Help Books Work? Do They Actually Help?" essay for a research-oriented analysis of the genre and whether a book's promises lead to measurable outcomes.
For more books that offer practical advice instead of cliches, try these 9 self-help books that actually help, including Professional Troublemaker: The Fear-Fighter Manual by Luvvie Ajayi Jones.