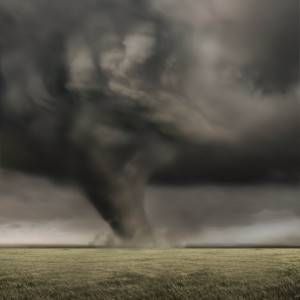 Opinion
Genre Kryptonite: Tornado Books
This content contains affiliate links. When you buy through these links, we may earn an affiliate commission.
I'm an almost life-long Midwesterner. Part of my experiencing growing and living here among the silos, corn fields, and rolling hills has been learning to be prepared for storm weather. Namely, tornadoes.
Aside from frequent tornado drills throughout school years, as well as countless hours in basements and windowless hallways, one of the most memorable tornado-related experiences I had in elementary school was having Night of the Twisters read aloud to my third grade class. The detail that sticks out the most was seeking shelter in the bathroom and how the drain made a very specific sound when the tornados hit.
I think it was that book, as well as the ever-present fear that that sort of situation could be part of my life — and has been, as I have been through more than one tornado in my time — that's always made tornado stories so appealing to me. It's real life horror. And it doesn't hurt that Twister is, without question, one of the best films in existence (we'll pretend Into the Storm is supremely inferior, despite fire tornadoes).
If there's one thing that makes me throw my money at a book, it's that it has to do with tornadoes. There's something about looking straight into the eyes of the beast that is, in a way, comforting, even if it is downright terrifying. And really, tornado books are almost never about the storm; they're about how people and relationships are affected by the storm.
Here's a look at a handful of the tornado books that I can't stop thinking about. There's both YA and adult here, since just the word "tornado" is really all I need to pick up the book.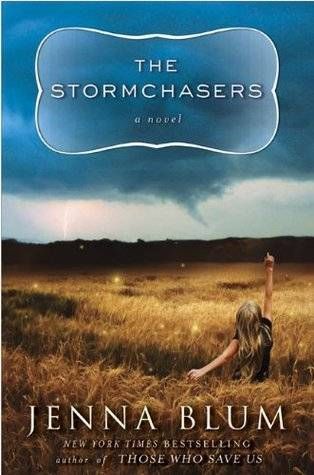 The Stormchasers by Jenna Blum
Karena and Charles are twins; when they were younger, it was always Karena keeping an eye out for her brother, since he suffered from bipolar disorder. He became tougher and tougher to watch over as they grew older, though, especially as Charles became less likely to take his medication and became more invested in chasing tornadoes.
But it was one bad storm that tore the twins apart.
Fast forward in time, and Karena receives a phone call that her brother's in a hospital in Wichita and she's being asked to pick him up. When she gets to Wichita, though, her brother's gone missing. Even though they haven't spoken to one another in decades, she knows she'll be able to find Charles if she just follows the storms.
So of course, Karena joins a team of storm chasers in hopes of tracking down Charles. But there is much more to be had on the adventure, and deeply-held family secrets come spilling open. This book checks every single one of my buttons: it's about tornadoes and storm chasing. It's set in the midwest. It's about twins. And it's about mental health.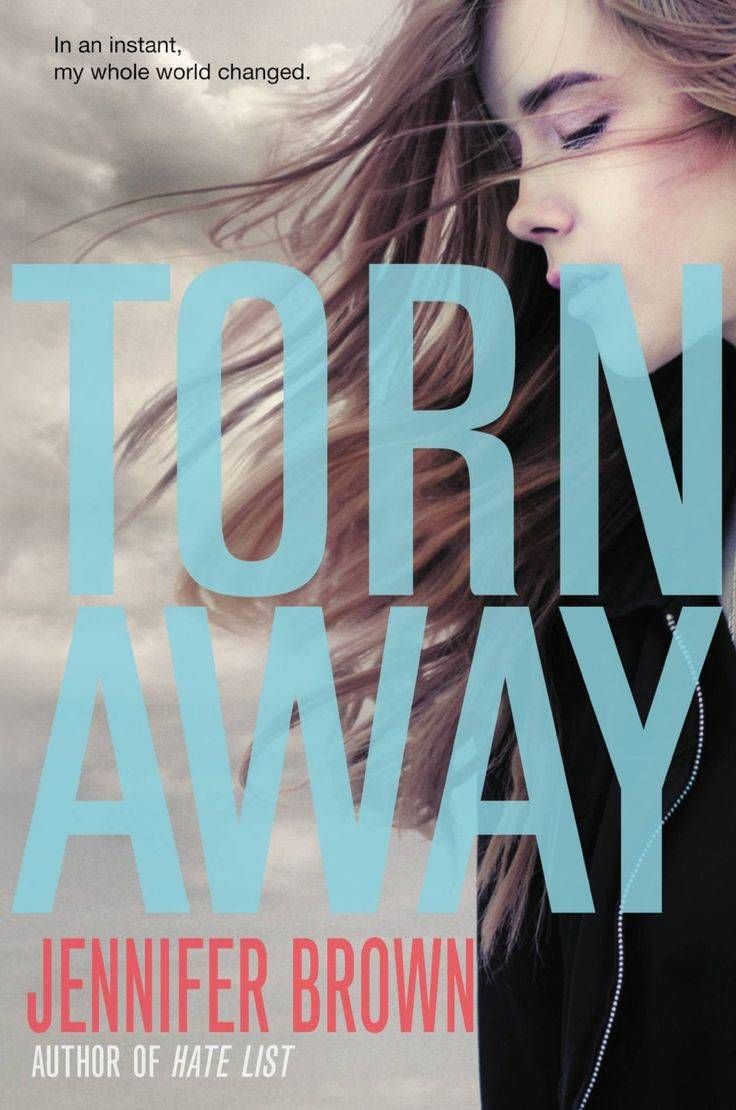 Torn Away by Jennifer Brown
When Jersey's home town is devastated by a tornado, she wasn't prepared for just how much of her life would change. It's more than losing her home or her school. She lost her little sister, as well as her mother.
Jersey's sent to live with relatives she doesn't know after the storm hits. They're not nice people, but because she's not yet an adult, she has no choice but to live with them. Until she has an opportunity to get away, she'll deal with being in a situation that only makes everything she lost feel like an even greater punishment. When she's uprooted again, this time sent to live with her mother's parents (who her mother told her were not good people, either), Jersey comes to realize that perhaps what she's been told isn't always the truth of things. That maybe one person's perception isn't gospel, and she herself has to make choices and form relationships on her own and for herself.
This is a story about a complicated family dynamic, but it's not one without hope. While we know Jersey's life involves a lot of loss, throughout, we know that she herself is one hell of a fighter. She's a Midwest girl through and through.
The Waiting Sky by Lara Zielin
Jane's mother is an alcoholic. When she chooses to drive after a few drinks, she nearly kills herself, Jane, and Jane's best friend. That's when Jane knows she needs to get away.
Ethan, Jane's older brother, left home years before for college and never returned because he couldn't handle living with his mother. He's a storm chaser in the heart of the Midwest.
Jane makes the decision to spend the summer with her brother hunting tornadoes as a means of figuring out what it is she needs to do with her life — as well as her mother's.
This is a book with storms, as well as family drama and romance at the core. There are rival storm chasers in this one, which, of course, only makes the tension even higher. In a lot of ways, this book feels like the YA version of Blum's story, but they're still unique and different from one another.
What Stands in a Storm by Kim Cross
I haven't read this book yet, but I bought it last week while browsing at a bookstore because, well, tornadoes.
This is a non-fiction title about the week of April 25-28, 2011, which had one of the largest outbreaks of tornadoes in US weather history.
I'm a little hesitant to pick it up right now, knowing we're about to go deep into storm season. But by all reviews and accounts, this looks like a well-written and powerful exploration of the storms and their aftermath.

____________________
Expand your literary horizons with New Books!, a weekly newsletter spotlighting 3-5 exciting new releases, hand-picked by our very own Liberty Hardy. Sign up now!