Opinion
Genre Kryptonite: Therapy Memoirs
This content contains affiliate links. When you buy through these links, we may earn an affiliate commission.
I'll be honest: I have benefited from therapy and would probably benefit from more. Long-term, low-grade depression is part of my daily life, and it has made me feel, at different times, either incredibly alone or like a complete misanthrope (which can feel more like a choice than the former). It earned me the reputation of a shut-in as a teenager. It shaped my taste in pretty much everything, including books–specifically, the types of memoirs I gravitate to. Maybe I'm seeking advice, maybe company, but I can't get enough therapy and mental health-related memoirs.
The Center Cannot Hold: My Journey Through Madness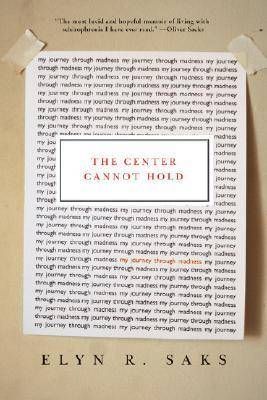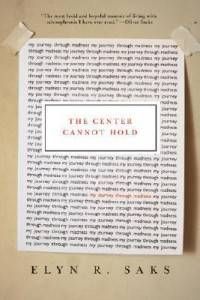 by Elyn Saks
Elyn Saks is a badass. She's a professor, a lawyer, and a psychiatrist . . . and a person who has lived with schizophrenia for most of her life. Her memoir documents her various struggles, and they are many, but she is the picture of absolute determination and has earned every ounce of her great esteem. I LOVE HER, SHE IS AMAZING.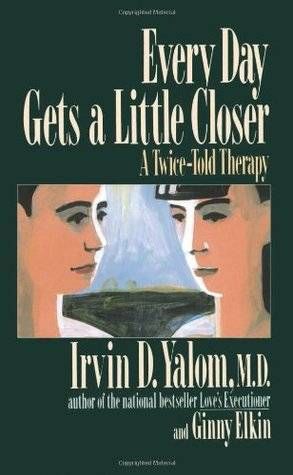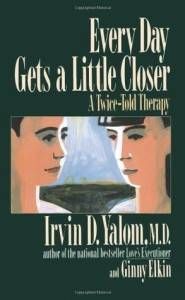 Every Day Gets a Little Closer: A Twice-Told Therapy by Irvin Yalom and Ginny Elkin
A therapist friend recommended this book to me while I was in therapy because he knows my impulse is to write about everything, including my experience in therapy. I journaled furiously during that year of self-discovery. This book recounts Yalom's time as Ginny's therapist from his perspective and from hers. It's an incredibly fascinating look at both sides of a very intimate experience.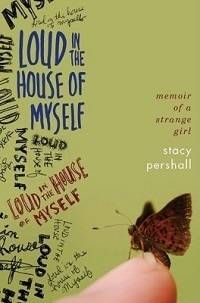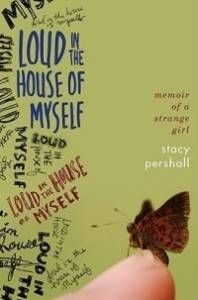 Loud in the House of Myself: Memoir of a Strange Girl by Stacy Pershall
Pershall struggled with anorexia, which was helped somewhat by time with a good therapist, but also with untreated borderline personality disorder that led to hallucinations and violent, roller-coaster mood swings, but she still moved from Arkansas to New York City and graduated from college. She doesn't hold back, discussing everything from her rural upbringing to her webcast suicide attempt with gut-punch honesty.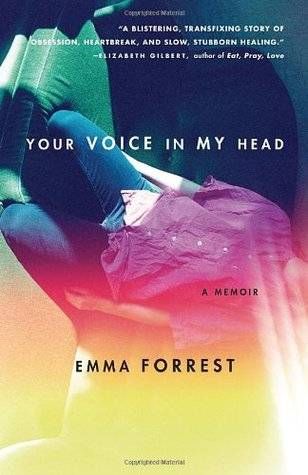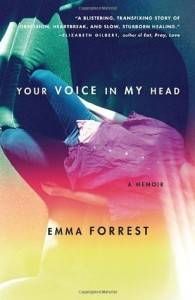 Your Voice in My Head by Emma Forrest
I'm only a little way into this one, but apparently there's stuff about Colin Farrell in it later on. Forrest attempted suicide while in treatment with an amazing therapist, who dies suddenly. I cannot even imagine how difficult that would be, especially when it had been so difficult to agree to and find help in the first place. The thought of having to start over, and for that reason? Too hard to imagine.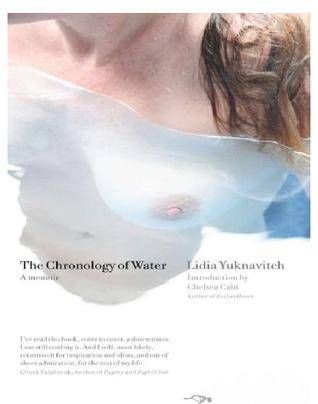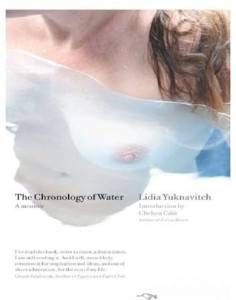 The Chronology of Water by Lidia Yuknavitch
I couldn't finish this collection because it was just too painful for the moment in time when I tried to read it (recently), but it's still an absolutely gorgeous read. Yuknavitch discusses her and her sister's childhood abuse, her addictions, her self-destructive behaviors, and the stillbirth of her child in poetic language that aches with beauty. I will finish it one day and I'll be better for having done it.
And of course, there's Susanna Kaysen's Girl, Interrupted (my angst bible in my late teens) and Prozac Nation by Elizabeth Wurtzel, which totally counts in this category.
What am I missing? Do you have a memoir kryptonite?
____________________
Follow us on Twitter for more bookish goodness!