Opinion
Genre Kryptonite: Teachers with the Best of Intentions
This content contains affiliate links. When you buy through these links, we may earn an affiliate commission.
Back when I was young and book discoverability meant perusing my parents' bookshelves—flipping through beat-up V.C. Andrews novels and bulky Stephen Kings—I read Bel Kaufman's Up the Down Staircase for the first time. It was a 1965 first edition hardcover, its khaki-colored dust jacket fading to beige, a few tears along its edges. I was drawn in by its mix of rapid-fire dialogue and epistolary narrative. Beyond the fact that I had never read a book quite like it before, I'm not sure why it maintained such a hold on me.
I am now an old and decrepit 36, and I have re-read Up the Down Staircase at least once every few years. It never gets old. And neither does the literary trope of a teacher trying to do good, only to find out that… it's complicated. I could possibly write a 2,000-word thinkpiece on how my affinity for such books stems from a feeling of helplessness in a world falling apart but, for now, I'll just share my four favorite expressions of this particular genre.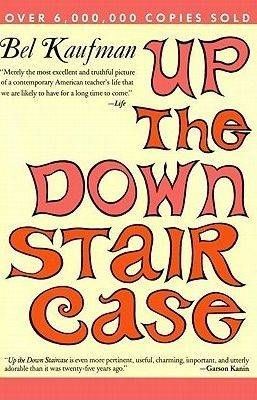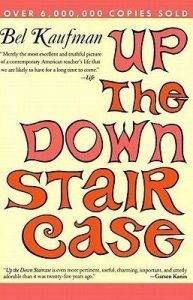 Bel Kaufman's Up the Down Staircase. I have a shiny new paperback now but, for me, reading this book will always evoke memories of paging through my mother's original copy, its solid weight in my lap, her name in pencil on the inside front cover, my fingers worrying the tears in the upper right corner of the dust jacket. About a new teacher with big dreams who enters into employment at a New York City high school and is quickly disillusioned, this book's mix of long letters, inter-office documents, student assignments, and teacher-student back-and-forth is silly and slapstick and also bittersweet.
Azar Nafisi's Reading Lolita in Tehran. This book crosses genre kryptonite lines between Teacher with the Best of Intentions and Books About Books. Eight years old and already a classic, this book is a memoir about the time Nafisi secretly gathered seven of her most committed female students to read and discuss forbidden Western classics. It was a bold move at a time when Islamic morality squads were staging raids and fundamentalists were taking control of the universities. But in taking that risk, these women found a sort of freedom, and readers were given an intimate glimpse of revolutionary Iran.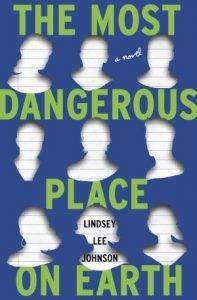 Lindsey Lee Johnson's The Most Dangerous Place on Earth. This book was recommended to me after I read and enjoyed Celeste Ng's Everything I Never Told You, another multi-narrator read. In Dangerous Place, Johnson expertly weaves together the stories of a group of students whose lives intersected with that of the deceased. By the end, we have a complete picture of the tragedy that happened all those years ago, in addition to the ways in which it affected all of the members of this particular class. Why is Dangerous Place on this list? Interwoven with the students' stories, we see the point of view of a brand new teacher who has no idea what's behind the self-destructive behavior of the students in her care.
Ilana Garon's Why Do Only White People Get Abducted by Aliens? I saw Garon read an excerpt of her memoir at a creative nonfiction conference earlier this year. All of us in the audience laughed so much our stomachs hurt. Afterward, I made a beeline from the auditorium to the books table and bought myself a copy. Like a modern-day Up the Down Staircase, this book shows a teacher in the Bronx who almost immediately realizes she's in over her head. At which point all she can really do is try to learn from her mistakes.
Which other teachers do I need to know?