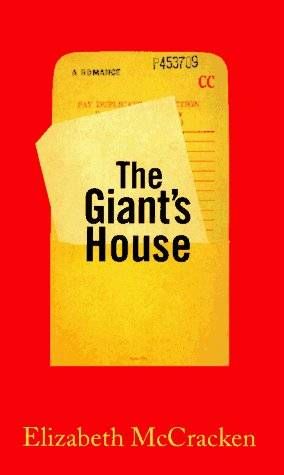 Opinion
Genre Kryptonite: Tall Characters
This installment of Genre Kryptonite is from guest contributor Jodi Chromey. Jodi is a writer and blogger living in the Twin Cities area of Minneapolis. She write about books and things that are not books at I Will Dare. Follow her on Twitter: @jodiwilldare
Without fail, every time I go to the grocery store at least one of three things happens: a little old lady will kindly ask me to get her something from a high shelf; a stranger I've never seen before will ask me about my inseam; or someone will stop me in the peanut butter section to ask how tall I am.
Since I have Minnesota Nice throbbing through my veins, I always get down the breadcrumbs. I laugh and say that I don't know my inseam, which is a lie; I just don't tell people because it's ultimately disappointing that my inseam isn't sixty-six inches. I always smile when I tell askers that I'm six-foot-five and before they ask the follow up, I add that I've never played basketball.
Dale, a writing teacher at The Loft Literary Center in Minneapolis, used to quote someone whose name I can never remember about how we turn to art, and literature specifically, to help us make sense of life. As a lifelong reader and freakishly tall woman, I can attest to the truth in that statement. It's why my genre kryptonite is books featuring tall characters.
The first time I noticed this weakness was at the age of fifteen (and six-foot-two) while reading V.C. Andrews Garden of Shadows. It's the prequel to the whole "Flowers in the Attic" series. In it, we get to know what the hell was the matter with Olivia, the evil grandma, the woman who "forced" her daughter to lock the children in the attic.
At some point in the book Olivia has the realization that at six-feet tall she knew she had to have something more to attract a man. I can't remember now if that something more was scads of money or evil geniusness, but lets face it, both are attractive. I'm pretty sure that line left a permanent scar on my heart and led to my lifelong affection for the unusually tall.
____________________________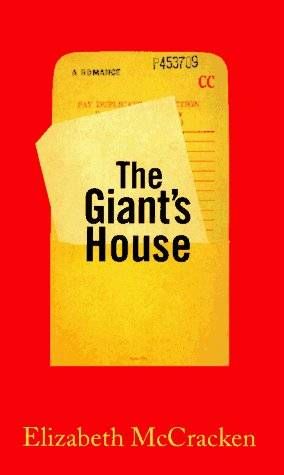 The Giant's House by Elizabeth McCracken
There is no way to adequately put into words how fantastic this book is or how much it means to me. Trust me, I've tried to do it for the past sixteen years. The story of lonely spinster librarian Peggy Cort and her relationship with James Sweatt, the tallest boy on Earth, is honest and heartbreaking and if you've ever been lonely in your entire life it will emotionally level you. While McCracken's writing is beautiful and her insights about loneliness breath taking, it's her ability to explain what it's like to be abnormally tall that I appreciate so much. Sure James' height is extraordinary but the small trials of daily life he faces are similar to those of the freakishly tall. From the difficultly of finding clothes and shoes to cars without adequate legroom, and my favorite, how when you want to hear people you need to sit down and talk, McCracken nails it all. If you've ever wondered what it's like to be unusually tall, this book is a great introduction.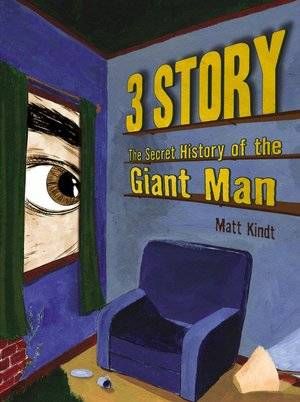 3 Story: The Secret History of the Giant Man by Matt Kindt
This is a graphic novel about a man who never stops growing, told by the three women in his life who try to love him. Before I tell you about the book, I have to tell you about the cover. It's die-cut and features a window that actually a window. When you open the book you see Craig Pressgang, the giant man, staring forlornly into space. When you close it, he's peeking into the living room of his home, a home he's too big to fit into. The metaphor while a bit obvious is still kind of great. So is the book that follows Craig as he grows out of the lives of his mother, his wife, and ultimately his own daughter. He lives an unusual life that's oddly public and yet completely isolating, eventually disappearing and becoming the stuff of urban legend. The book is illustrated by Kindt's floaty, slippery watercolors that show how he slides in and out of people's lives. Like the best graphic novels, both the art and the story here pull their weight, and seeing Craig's problems grow with his height makes it quite memorable.
Of the three books I've mentioned so far this is the only one that's not about a giant. No, the main character in O'Brien's novel, linguistics professor Thomas Chippering, is a paltry six-foot-six, which makes him seem positively average compared to James Sweatt and Craig Pressgang. So it follows that this is not a novel about the plight of the freakishly tall. Instead this is a story of a self-deluded, middle-aged man coming to grips with the fact that his wife left him. It's a funny kind of farce that isn't earth-shattering but still fun to read. Since Chippering is a melodramatic linguistics professor, there are a lot of great asides about words, what they mean to him, and how they make him feel. My favorite, and one I think of every time I eat a lemon drop is this: "And this too: yellow. Even color gets colored. Lemon drops taste like betrayal."