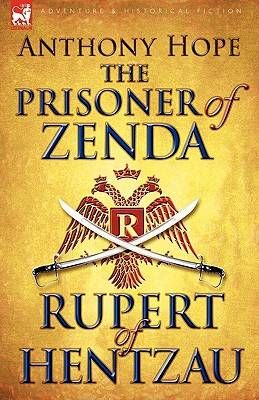 Fiction
Genre Kryptonite: Ruritanian Romances
This is a guest post from Tasha Brandstatter. Tasha is an art historian and freelance writer who manages way too many blogs. You can find her at Truth Beauty Freedom and Books and The Project Gutenberg Project. Follow her on Twitter @heidenkind.
Today I'm offering a trip to Ruritania, known for its pristine forests, friendly citizenry, quaint villages, and majestic castles. You'll feel like you've traveled back in time to a simpler, more romantic era, leaving the modern world and all your troubles behind. You might even meet a prince or princess! Sounds perfect, right? To receive your trip, all you have to do is answer one question:
Where is Ruritania?
Okay, that was kind of a trick question. Ruritania doesn't exist; it's a placeholder for an imaginary country, usually small, usually in Central Europe, and usually containing at least one princess. And yes, there is a whole genre called Ruritanian romances. And I LOVE them (although probably not as much as the guy in Dorothy L. Sayers's Have His Carcass, who develops delusions of grandeur after reading two too many). Ruritanian romances are basically adventure stories that originated in the 19th century and are based on Arthurian tales. They're totally addicting, y'all! There are plenty of modern incarnations as well, with twists on the whole damsel-in-distress shtick.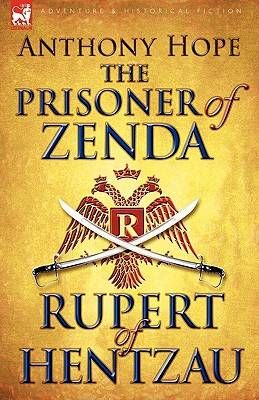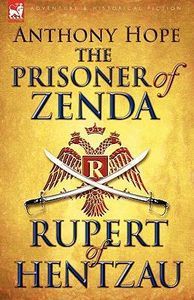 The Prisoner of Zenda by Anthony Hope–The book that gave Ruritanian romances their name. Rudolph Rassendyll, a lazy second son in England, travels to the small country of Ruritania after he finds out he has distant relatives there. It turns out his distant relatives are actually the royal family, and the prince of Ruritania needs Rudolph to take his place for a few days. Naturally Rudolph falls hopelessly in love with the prince's wife, Princess Flavia. These names are awesome! Prisoner of Zenda also has one of my favorite villains of all time, Rupert Hentzau. Gah love him so much. Um, yeah. READ IT.
The Runaway Princess by Christina Dodd–You all will be shocked to learn that most modern incarnations of Ruritanian romances are romance novels. The Runaway Princess is one of my favorites: Evangeline Scoffield has been saving up for her dream vacation to Europe. Only once she starts it, she's accosted by a strange man claiming she's the long-lost Princess of Serephina and his fiancee. Then, he kidnaps her! This is the type of book that's utterly ridiculous and delightful. The real question is, is Evangeline actually who she says she is, or who the Crown Prince says she is? Sure, it makes more sense if she's the princess, but why would anyone lie about not being a princess?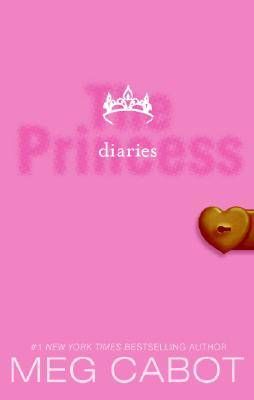 The Princess Diaries by Meg Cabot–Mia Thermopolis, a teenager living in New York City, is the princess and heir of Genovia, a small country ruled by her father, Prince Phillipe Renaldi. She has no idea her father is a prince until she becomes a teenager and her stern Grand-mère decides it's time to start training Mia in her royal duties, whilst knocking back sidecars. Lost princesses and romances with commoners–like Mia's true love, Michael–are common elements in Ruritanian romances. This series is an interesting twist on the Ruritanian formula: there are adventures, but they're more of the socially awkward (and hilarious) kind.
Princess by Gaelen Foley–Serafina is the princess of Ascension (I know this is confusing because The Runaway Princess had a princess OF Seraphina, but the name of the kingdom here is Ascension), who loves the royal assassin, Darius. Darius was rescued by the King of Ascension when he was an orphaned street urchin living in Spain, and now he's the king's right hand man. I'm guessing the king isn't going to like it when Darius starts sleeping with his daughter, though. Darius is a little overprotective (read: controlling like Edward Cullen on a bender), but there's definitely a "black knight" sensibility to his character that fits well with the court intrigue in this book.
Defending the Duchess by Rachelle McCalla–Definitely not the best book on this list, but the one that inspired it. You got your silly names–the country is named Lydia, the sexy body guard is named Linus, the king is named Thaddeus–you got your damsel in distress, you got your central European country, and you got your knight in shining armor who has DARK SECRETS.
What are some of your favorite books set in fictional countries?