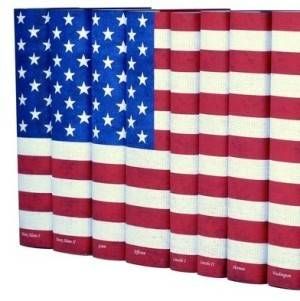 Opinion
Genre Kryptonite: Political Campaign Novels
This content contains affiliate links. When you buy through these links, we may earn an affiliate commission.
This is a guest post from Claire Handscombe. Claire moved from Europe to DC in 2012, ostensibly to study for an MFA in Creative Writing but really – let's be honest – because of a West Wing obsession. She loves books almost as much, though, and hopes to see her novel on the shelves in the not-too-distant future. Follow her on Twitter clairelyman.
____________________
In the summer of 2009, I fell in love with the English language and American politics at the same time. I have Aaron Sorkin's The West Wing to thank for that. As a child and pre-teen, I read voraciously and wrote prolifically, but when we moved to England and my mother tongue, French, began to rust, so did my love of language. Sorkin convinced me that English could be elegant. He also showed me how exciting – how glamorous, how romantic – politics could be. Or could, at least, appear.
So it's no surprise that I love reading about campaigns. YA, romance, chick lit, non-fiction: you name it, I'll read it. I love the high stakes, the idealism or the cynicism of the characters, and their high energy. I love the sense of danger, too: the sleep-deprived, ambition-fuelled, approval-craving characters always seem to be a hair's breadth away from catastrophic mistakes. And those mistakes can spell disaster not only for their own careers but, in their views, for the country, which may end up voting for the "wrong" person as a result of their missteps.
So if you're as excited as I am that primary season is here again, or if you prefer to take refuge in fictional politics, or if you just want to spend some time with interesting characters, here are some books for you to enjoy: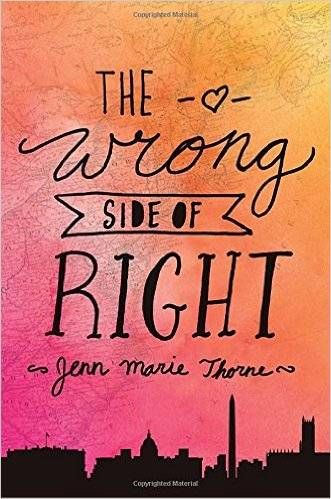 The Wrong Side of Right by Jenn Marie Thomas
Sixteen-year-old Kate Quinn has never known who her father was. But a year after her mother's death, she's about to find out. His name is Senator Mark Cooper, and he's running for President. Before she knows it, Kate is swept up in a whirlwind of election campaigning, learning to smile and wave and dress as the model politician's daughter. Has she finally found the family she's always wanted? And what about that cute guy she keeps bumping into – does he spell as much trouble as she suspects he might? I kept turning pages to find out, and I enjoyed being surprised at every turn of the plot.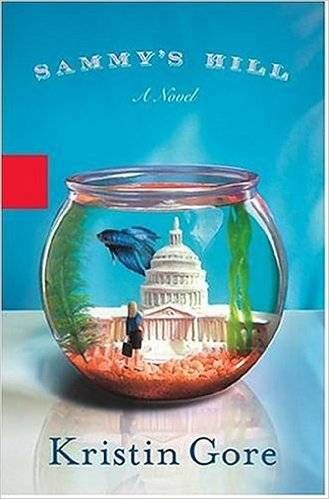 Sammy's Hill by Kristin Gore
If you think the author's name sounds familiar, you'd be right: Kristin is the daughter of former VP Al Gore. I love reading about a world which I can trust the author to know intimately and deliver accurately. She has also written for SNL, and her humour pervades this book. Sammy is endearing, quirky, and fun; it's an election year and the Senator she works for has White House ambitions. Meanwhile, sexy Aaron Driver from an opposing campaign is taking up way too much of her time and attention. It's been described as Bridget Jones meets The West Wing: what's not to love about that?
Party Lines by Emma Barry
"We're not the Montagues and Capulets," Michael says to Lydia at one point during this book. But the thing is, they kind of are, and that's a large part of their attraction to each other: he is a Democrat, she a Republican. It's also an election year – an election which they are both being paid to win for their respective parties. Forbidden lust is the best lust – but will it ever more than lust? This one is a bit of a steamy romance, with all the trappings, details, and vocabulary of a very believable presidential campaign.
Any other readers seeking to fill the West Wing-shaped hole in their hearts with good campaign novels? What have you found?
More novels to try:
Primary Colors by Joe Klein
Domestic Affairs by Bridget Siegel
Cracking good non-fiction about campaigns:
Dirty Sexy Politics by Meghan McCain
The Audacity to Win by David Plouffe
Game Change by Mark Halperin and John Heilemann