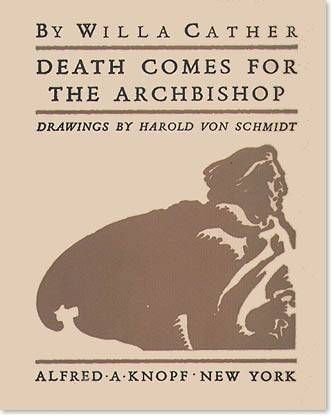 Fiction
Genre Kryptonite: Nuns & Priests
Greg's recent post about catholicism in literature jarred me into a heretofore unknown realization: I have a thing for novels about nuns and priests. I never noticed it before, but I'll rarely turn down fiction about clergy. After thinking about it a little, I think I've figured out what I find so fascinating about people of the cloth; I think it is the dual forces of constraint and passion that hook me. Think about it; it's a great literary hook, which has a strong lineage in literary history itself, from Hector in The Iliad through Don Quixote and all the way up to Ahab. A life-pledge to a belief, particularly in these times of conditional morality and relativistic thinking, is a remarkable engine for a character.
Here are a few of my favorites:
Exiles by Ron Hansen
Greg mentioned Mariette in Ecstasy by Hansen, but I prefer Hansen's other book about nuns, Exiles. In 1875, a group of German nuns drowned while en route to America to start a mission in Missouri. Their death inspired Gerard Manley Hopkins to write his most famous poem, "The Wreck of the Deutschland." Hansen's novel tells the story of both this small group of nuns and of Hopkins' subsequent literary eulogy for them. It's a beautiful and somber work of historical fiction about dedication and art.
Death Comes for the Archbishop by Willa Cather
This is Patient Zero in my priest and nun….habit. Even though it was included on Time's list of best novels in English and on The Modern Library's best novels of the 20th Century, Death Comes for the Archbishop still flies under the American canon radar for most people. (Probably that high school infliction of My Antonia soured Cather for memory. How about this, let's not teach books mostly about memory and nostalgia to 16-year-olds). Death Comes for the Archbishop follows the ecclesiastical career of Brother Jean Marie Latour from the time he strikes out from Cincinnati to take over a parish in what will eventually known as New Mexico. The trip itself takes over a year, as 19th century travels requires that he traverse much of his 2,000 mile trip by horse. Latour takes over the parish from some Spanish missionaries, whose motives are considerably less pure than his own, and the novel follows his lifetime of devout struggle. Like Whitman, Cather was consistently interested in the contest for America's soul, always hoping idealism would win, but also fearing that opportunism and greed would prevail. This is an American masterpiece.
Black Robe by Brian Moore
Set in the Great Lakes region in the 17th Century, Black Robe is about Jesuit missionaries trying to convert the Huron Indians. The philosophical core of the novel is a comparison of the "barbaric" superstitions of the Indians and the precepts of Catholicism, but it's the blinding single-mindedness of the priests amidst a truly shocking variety of pain that has stayed with me. These guys were the Navy SEALS of colonial evangelism. Brutal stuff.
Cry, the Beloved Country by Alan Paton
I came to Paton's novel only after seeing the movie version starring James Earl Jones, but damn what a fine book. The main character is a African priest who travels to Johannesburg from his small village to help a friend care for his ill daughter and to look for his own son who has gone missing. Things don't go well, and the heart of the novel is Kumalo wrestling with his faith, modernity, and the fate of his family. I would recommend getting one of those three-packs of Kleenex and keeping them handy. Beautiful movie as well.