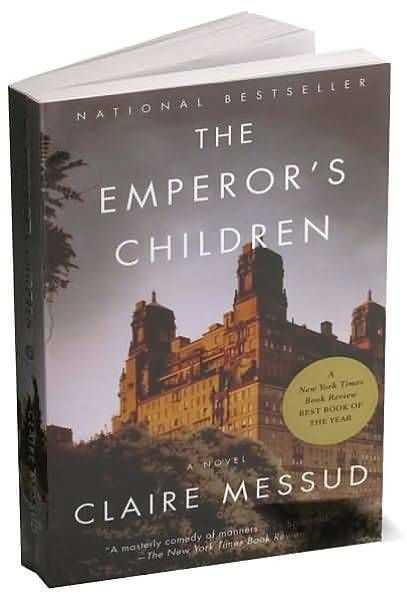 Fiction
Genre Kryptonite: New York City Snob Stories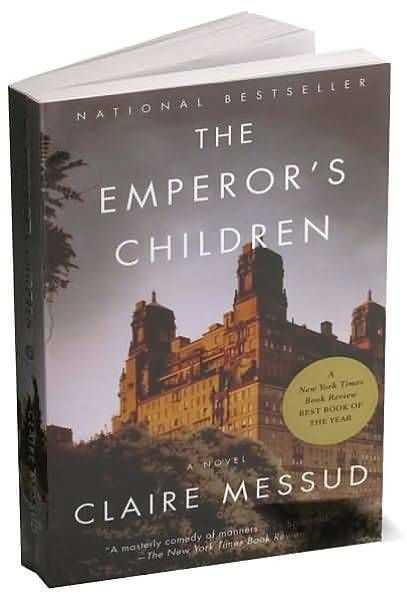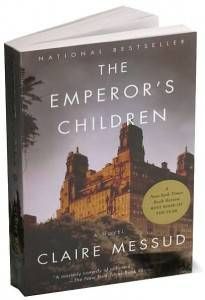 Cristina Alger, author of The Darlings, owes me some sleep. Her thrilling debut novel about a privileged New York City family in crisis kept me up until 2 am Sunday night / Monday morning to finish. It's a wonderful novel — I highly recommend it — and it scratched one of my favorite bookish itches: Stories about interesting and wealthy New Yorkers doing interesting, rich-people things.
I've always been intrigued by New York blue bloods (like the fictional Darlings of Alger's novel). I grew up in a small midwestern town, so the private-boarding-school, whisk-off-to-Aspen-for-weekend-skiing, ginormous-trust-fund lives of those folks is infinitely foreign to me, and thus infinitely intriguing.
So here's a short list of some of the better New York City "snob stories" I've read:
____________________________
The Emperor's Children, by Claire Messud — Exploring themes of entitlement, coming-of-age, love, and the aftermath of 9/11, this was one of my favorite novels of the 2000s. The novel follows three classmates from Brown trying to make it in NYC, and their "emperor" Murray, looking down upon them from his position of wealth and power. Just a wonderful contemporary literary novel!
A Fortunate Age, by Joanna Smith Rakoff — This novel, almost to a "T," is the HBO show Girls in print; hell, the characters all even went to Oberlin College! It's about friends who move to NYC to make their way, with varying degrees of success (and financial backing from parents). There's the typical tension between the privileged elite and the up-and-comers who are trying to enter that exclusive world. Despite some poor reviews, I actually really enjoyed this book.
All The Sad Young Literary Men, by Keith Gessen — The title here says it all — it definitely delivers what it promises. The story's about several young guys living in NYC and writing and dreaming of literary fame. Many thought Gessen (an editor with N+1 and Chad Harbach "biographer") misstepped with this novel, but I enjoyed it, mostly. There are several inventive and intriguing set pieces — like a character comparing the Palestinians to the Boston Red Sox, because neither can hold a lead.
Free Food for Millionaires, by Min Jin Lee — About a daughter of Korean immigrants who gets a taste of the good life, this novel is populated with relatively despicable people doing things to each other. I read this when I'd only been to NYC once, and it made me wonder if anyone in NYC actually has a soul. I wasn't a huge fan of this novel — mostly because nobody ever learns any lessons — but it has all the drama and intrigue of a typical New York City snob story.
Everything Changes, by Jonathan Tropper — If you've never read Tropper, this novel of a dude living rent-free in NYC with his wealthy buddy and engaged to a NYC debutante, is a great place to start. When 32-year-old Zack finds blood in his urine one morning, everything, well, changes. All of Tropper's signature wit and humor are on full display here, and the resolution to this story may just leave you breathless.
New York: The Novel, by Edward Rutherfurd — I like the chutzpah on British dude Rutherfurd, calling his fictional, Michener-like history of New York "THE" novel. But it's okay, this is a great book. It follows several families through several generations — and we get to seem them do rich-people things in many different eras. It's a long book, but definitely worth the time commitment.
(And, of course, yeah, The Great Gatsby. It's good, too. Plus, Paul Auster and Jonatham Lethem, etc.)
What are your favorite New York City snob stories?