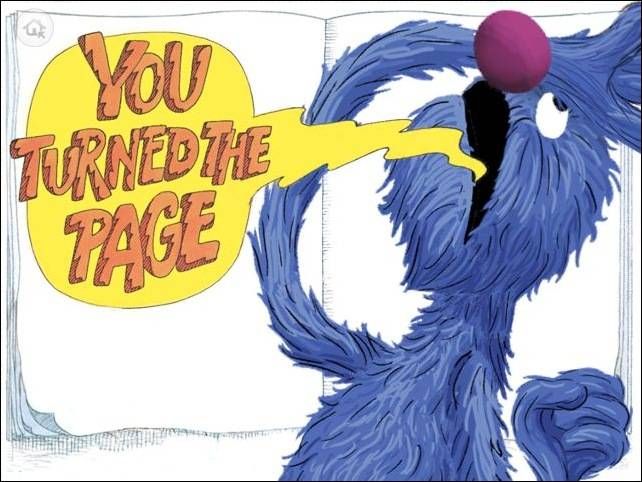 Children's
Genre Kryptonite: Metafictional Children's Literature
This is a guest post by Minh Le. Minh works in early childhood policy and helped design 826DC's Museum of Unnatural History. He writes about children's literature at Bottom Shelf Books and for Page Views, the New York Daily News book blog. Follow him on Twitter @bottomshelfbks.
Whether it's the overlapping narratives of Cloud Atlas, the intricate puzzle of a Calvino novella, or the cheap thrills of The Matrix, I am a sucker for mind-bending entertainment—particularly stories from that curious subset called metafiction.
Describe a book as labyrinthine and I'm a goner. Tell me that a story resembles Russian nesting dolls and I'm putty in your hands. Break down the fourth wall and I'll be on the other side waiting for you with open arms and a cup of coffee.
This weakness is particularly strong with children's literature. With the interplay between text and illustration, the picture book format lends itself nicely to unconventional narratives. So, if you don't have time to dive into Tristram Shandy or you're trying to raise a family of mini literary theorists, here are 5 picture books that give the traditional narrative a little kick in the pants.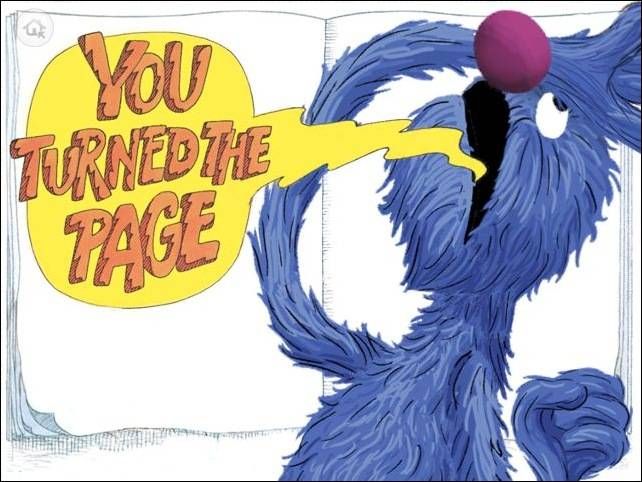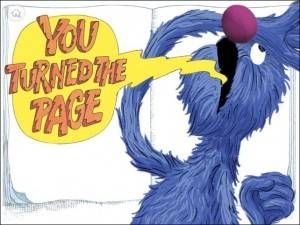 The Monster at the End of this Book (Jon Stone): In this 1971 classic, Grover doesn't just break down the fourth wall, he obliterates it with a jackhammer. Afraid to reach the end of the book, Grover implores the reader not to turn the page and each subsequent turn is filled with high drama and comedy.
We Are in a Book! (Mo Willems): Willems takes the narrative baton from Grover, which is only fitting given his Sesame Street background. In this installment of the popular Elephant and Piggie series, the characters come to the sudden realization that they are in a book. Metafictional hijinks ensue when the two mischievous characters realize that they can exert power over you, the reader.
The Three Pigs (David Wiesner): Wiesner won the Caldecott for this fresh take on the Three Little Pigs. When the Big Bad Wolf huffs and puffs, he accidentally blows one of the pigs right off the page. From there the pigs escape into the space between stories, causing some interstitial chaos as they take the narrative into their own, umm… hooves.
The Red Book (Barbara Lehman): A girl walking through snowy city streets finds a book on the side of the road. The look on the girl's face when she picks up the book tells you all you need to know about the author—this is a woman who knows the power and joy of finding the right book. From there she explores the concept of getting lost in a book and leads the girl (and us) on a surprising and quietly uplifting adventure.
Chloe and the Lion (Mac Barnett and Adam Rex): Inspired by the postmodern Looney Tunes classic "Duck Amok," Barnett and Rex's book pulls the curtain back on traditional narrative. The story spirals into strange territory as the author and illustrator, with the comic timing of an experienced vaudeville act, fight over the direction of the story. (Hollywood, here's a tip: bring back Spike Jonze and Charlie Kaufman, the team that brought us "Being John Malkovich" to adapt this for the big screen. Malkovich, of course, would play the Lion.)