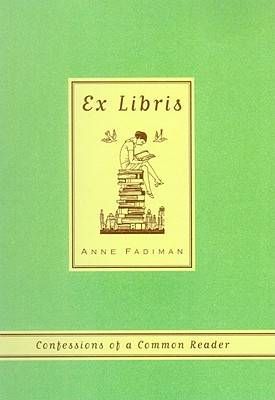 When I first started trying to figure out how to talk about this particular genre kryptonite, my first impulse was to write about how I love Book About Books. I quickly realized that list would spiral out of control in a 2,000-word epic ending with incoherent gushing about how I just want to read more and more and more and more. So I'm trying to contain myself a little bit and focus this down to a particular type of book about books — memoirs about books and the reading life.
There's something that always strikes me to my core when an avid reader is able to articulate the joy and frustration and entertainment and challenge that are all part of a balanced reading life. Memoirs about books focus in on the intimate act of reading and what it means. Book memoirists are, in many ways, preaching to the choir, but that makes it all the more difficult to get it right — I know reading in a way I am never going to understand other frequently-covered memoir topics. I will know if a memoir about books isn't authentic, which makes me appreciate the good ones all the more.
I have two favorites to share, and two that I have on my shelves right now that I can't wait to read: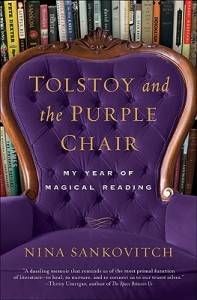 Tolstoy and the Purple Chair by Nina Sankovitch: After Nina Sankovitch's sister passed away after a short illness at 46 years old, Sankovitch felt herself being pulled apart — one part stuck at the hospital with her sister and one part racing ahead frantically trying to live life to the fullest in honor of her sister. As a way to bring herself back together, Sankovitch decided to spend a year reading, one book every single day for 365 days. Apart from pondering the absolutely luxurious idea of reading a book every single day, I loved this memor because of the way Sankovitch explores what books mean to readers and how we use the "greater truths" of stories to make sense of our own lives.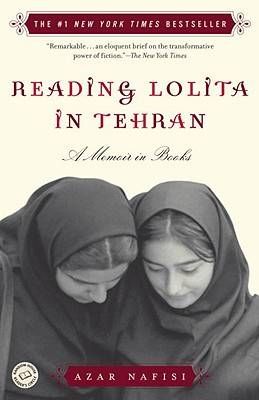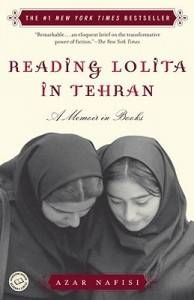 Reading Lolita in Tehran by Azar Nafisi: Reading Lolita in Tehran is the first memoir in books that I remember reading and falling in love with. Nafisi served as a teacher at an Iranian university until she was forced to resign in 1987. Later, she formed a book club with seven of her female students, who met to read and discuss works of Western literature which were otherwise forbidden. I first read this book when I was in high school, and at the time it blew my mind to think about how the lessons of some major Western Canon books can be different depending on the cultural context you read them in. Now, I know that's not especially deep, but at the time it really affected how I read.
Ex Libris by Anne Fadiman: Ex Libris (which means "from the books" in Latin) is a collection of essays about Fadiman's lifelong love of reading. I don't know much more about it than that, but Anne Fadiman is the author of my favorite work of narrative nonfiction, The Spirit Catches You and You Fall Down (now out in a new paperback edition!), so I'd bet highly that this one will be great too.
The Reading Promise by Alice Ozma: Starting in fourth grade, Ozma and her father, an elementary school librarian, vowed to read together for 100 nights in a row. When they finished the first 100 days pledge, they decided to keep "The Streak" going as long as possible. I'm not sure exactly what appeals to me about this one, other than that it just sounds charming. Often, when I think about reading before bed with kids, I think just about mothers (my mom was the bedtime reader in my family), so the idea of Ozma starting on this project with her dad makes me a little verklempt even before starting the book.