Opinion
Genre Kryptonite: Medical Memoirs
This content contains affiliate links. When you buy through these links, we may earn an affiliate commission.
You don't have to be a health care professional or a patient with serious illness to be fascinated by tales of medicine and the people involved. We've all been to the doctor, we've all been sick at some point or another, so we all can relate to having something mysterious or frightening happening to our bodies. So what makes a good medical memoir? A patient who's been through a health crisis and come out the other side? A doctor who's solved a research mystery? Just like any other type of book, a great medical memoir is one that tells a great story.
Here's a list of some fascinating medical memoirs that tell incredible stories of human beings' experience with health: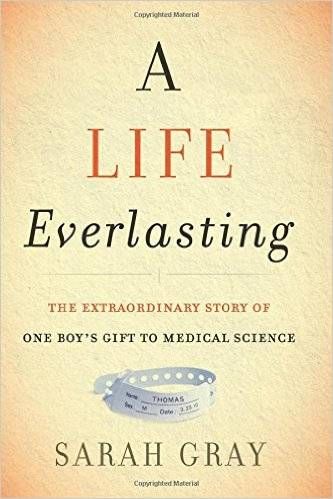 A Life Everlasting: The Extraordinary Story of One Boy's Gift to Medical Science, by Sarah Gray
When Sarah Gray learned in her first trimester that one of the twins she was carrying had anencephaly, a condition where a fetus' brain fails to develop, she spent the remainder of her pregnancy preparing for Callum's birth while searching for a way to give meaning to what would be Thomas' brief life. Gray did her own research and discovered a great but underserved need for neonatal organ and tissue donation. Too small at birth to donate organs for transplantation, Thomas' eyes, liver, and other tissues were donated to contribute to medical research. Their story doesn't end there. Searching for solace and resolutions, Gray began looking into what happened to her son's donations. In her discoveries Gray has made new connections that are breaking down barriers set up by outdated privacy rules to bring closure to donor families and help increase support for new lifesaving research. A heartbreaking story that turns into a great tale of education and hope.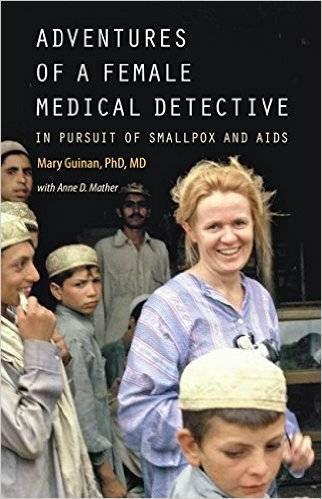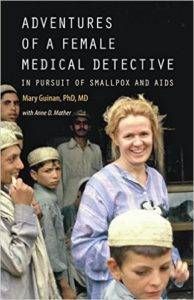 Adventures of a Female Medical Detective, by Mary Guinan
The name of Dr. Mary Guinan is well known to those familiar with And the Band Played On, Randy Shilts' comprehensive history of the AIDS epidemic. In addition to serving as the only virologist on the CDC's AIDS Task Force in the early 1980s, Guinan's entire career has been dedicated to identifying, hunting, and eradicating disease throughout the world wherever possible. Guinan's book relays twelve stories from her career that, in addition to relaying fascinating tales of medical "detective" work, also shares the experience of a medical researcher who is the first and/or only woman in her field.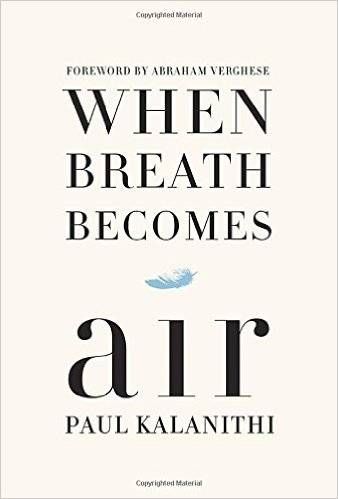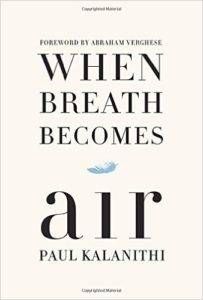 When Breath Becomes Air, by Paul Kalanithi
In case you missed it during its twelve weeks as a #1 New York Times Bestseller, When Breath Becomes Air is a beautiful memoir from a doctor-turned-patient suddenly faced with his own mortality. Paul Kalanithi was just completing his ten-year training to become a neurosurgeon when he was diagnosed with stage IV lung cancer at age 36. Kalanithi's journey from launching his career and becoming a new father to learning to accept his death will stay with you long after you finish reading this book.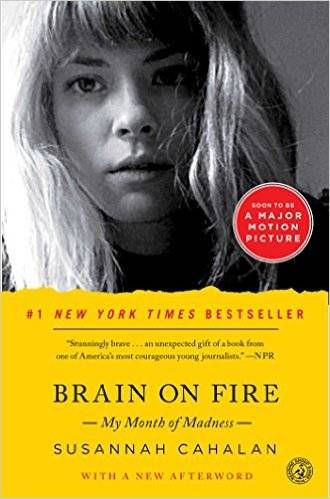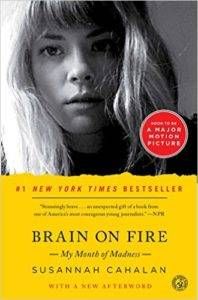 Brain on Fire, by Susannah Calahan
Susannah Calahan believed something was wrong with her before the hallucinations started, but the otherwise healthy twenty-four-year-old didn't know what to do. Forced to observe her own rapid descent into madness, Calahan was powerless to stop her increasing paranoia and instability that escalated to include seizures and catatonia. All medical tests determined that nothing was wrong with her, until fortune put Calahan in the path of a determined doctor who was able to diagnose a new autoimmune disorder and restore her to herself.
The Gene: An Intimate History, by Siddartha Mukherjee
Many people may not classify this as a medical "memoir," but Siddartha Mukherjee begins and ends his comprehensive history of genetics with stories of his family in India and the health struggles they face. Mukherjee makes accessible the most complicated medical information, from research dating back to the ancient Greeks to the present and future of genetic research. It is Mukherjee's personal and family stories, however, that keep this 500-page masterpiece compelling and give it true heart.