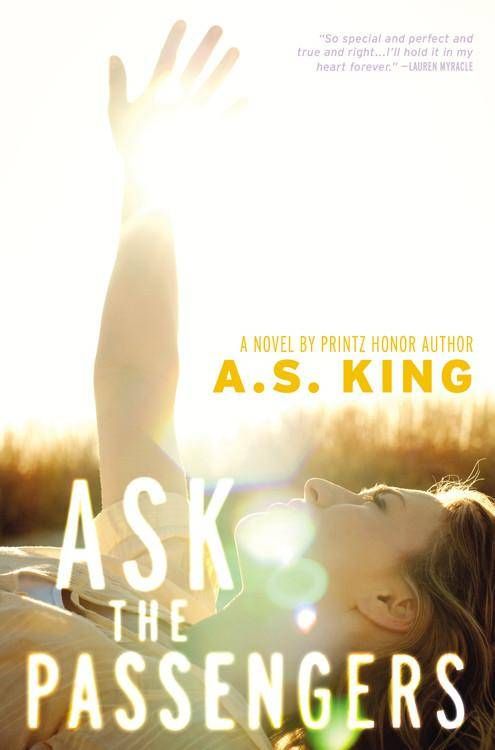 Opinion
Genre Kryptonite: LGBT Young Adult Novels
This is a guest post by Jill Guccini. Jill is an educator and writer living in Portland, Oregon with her wife, 15 year old dog, and two cats. She is the owner of too many books, an East Coast heart, and a sweet '91 Corolla. Follow her on Twitter @daffodilly.
A few years ago, I took a diversity in children's lit course. When we got to the section of queer books, a fellow in the class actually said, "It's not that I have anything against gay people, I just think these books aren't as well written as the others." After my eyes rolled into the back of my head from the "I'm not a racist, but–" likeness of that comment, a small part of my non-defiant brain meekly replied, "Well, but he's sort of right."
I really want to find that guy again and sit him down for a long chat, because he probably still thinks that, but it's no longer the case, by a long shot. Seriously! Not only is there a wider breadth of queer lit out there for teens (and humans in general) today in both quantity and subject matter, there are also BETTER books, better written, more thoughtful, more satisfying books, being nominated and winning more awards than ever in both the mainstream and exclusively-LGBT literary arenas.
In honor of the recently announced Lambda Literary Award nominees for this year, the biggest book awards in the queer world, here's a look at some of the outstanding nominees in the YA category. Because finding yourself in a book can be even more comforting and empowering than an adult telling you it'll get better one day.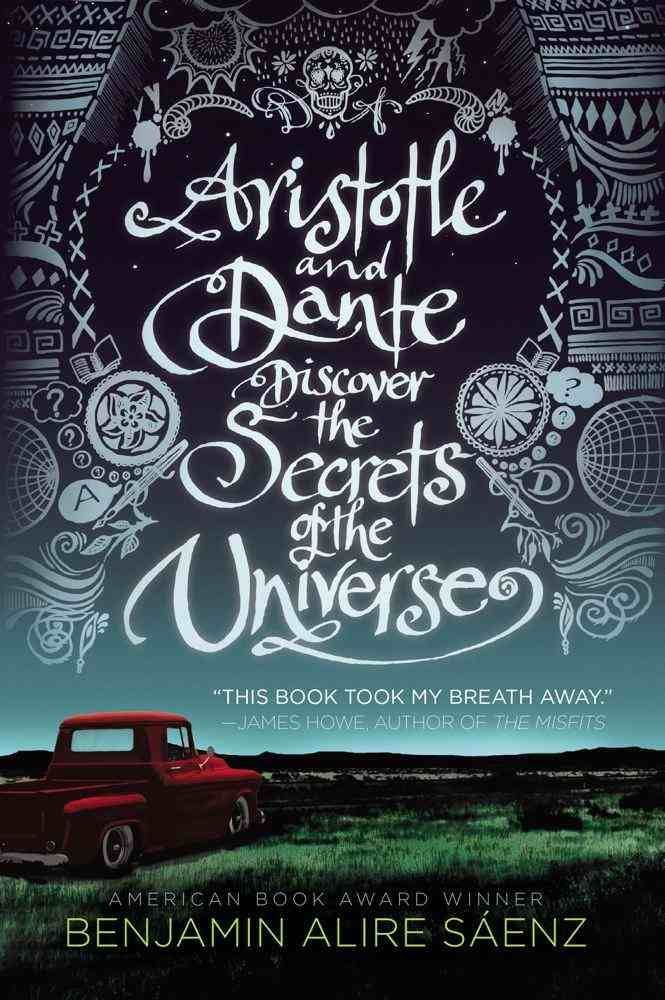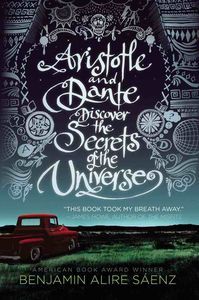 Aristotle and Dante Discover the Secrets of the Universe, Benjamin Alire Saenz
This book took the American Library Association's Youth Media Awards by storm earlier this year. Not only did it win the Stonewall Award (you know, for the gays), it also won the Pura Belpre Award (excellence in lit for Latinos), as well as a Printz Honor (excellence in young adult overall). A triple whammy doesn't happen with these awards that often, especially when the book is about a couple of gay Latino teenage boys struggling to find themselves in the late '80s.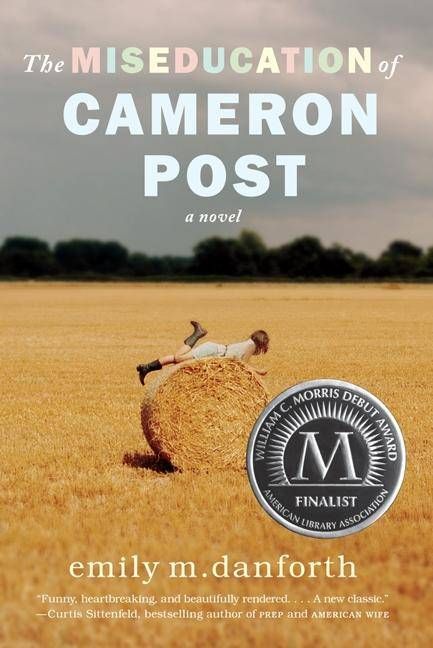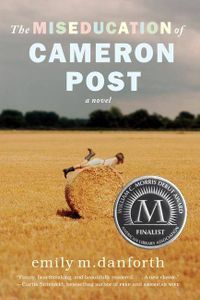 The Miseducation of Cameron Post, Emily M. Danforth
A sprawling tale of a young woman growing up in small town Montana, this book was so wonderfully written and so ambitious in scope that in a conversation I had with librarians about it, we wondered if it wasn't written as an adult novel, with just a YA label smacked on it afterwards by the publisher. But really, whatever label is on it doesn't matter; it's a thoroughly satisfying read either way, through all 470 pages. In addition to being nominated for the Lammy, it was also nominated for the ALA's Morris Award for a debut author.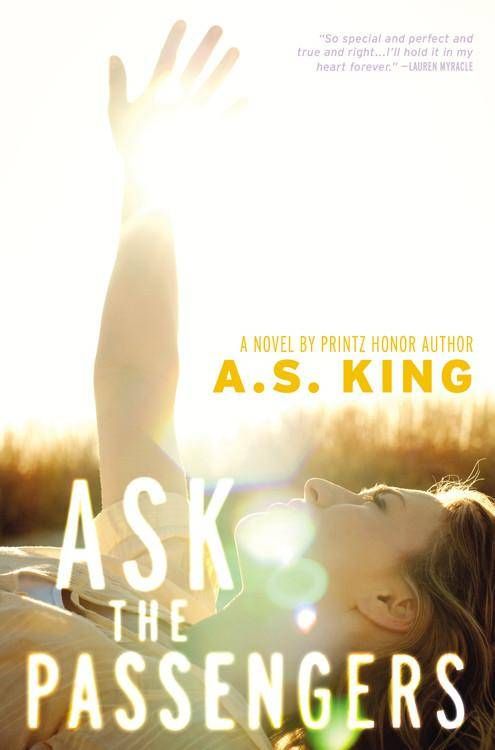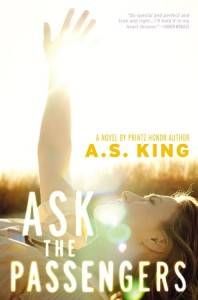 Ask the Passengers, A.S. King
Some straight people tend to think that "coming out" or "understanding your sexuality" is either 1) something you just always know, or 2) something that becomes very clear very suddenly at some point in life, like, "Poof! I'm gay!" And while sometimes those things can be true for people, more often than not, "coming out" is in fact a slow, maddeningly confusing process, a process that's tackled with utmost grace by A.S. King and her protagonist Astrid. Astrid doesn't know what she is, and hates the idea of "living a lie"–how can you lie about something you yourself can't even define? And why does she even have to define it? A lovely, sophisticated read.
Like a sort of twisted, modern version of Quantum Leap, the protagonist of Every Day, purposely vaguely referred to as "A," wakes up in a different body each day. This is a problem A has gotten used to, as well as one can in that situation, until they fall in love. And weirdly enough, being in love is sort of tough when you're in a different body each day. A wonderful meditation not just on love in general but on gender, as some days, A's male, some days, female, some days somewhere in between. (The only regrettable section is when A is in an overweight body, which is accompanied by somewhat atrocious and surprising fatshaming.) This book has also been nominated for a number of fantasy & science fiction awards, including the Norton and the Cybils.
And to sneak in just a couple of new releases I'm looking forward to in 2013:
If You Could Be Mine, Sara Farizan (Aug 2013; Algonquin)
Sahar and Nasrin are two girls in love in Iran, a place where two girls are not allowed to be in love. But, interestingly, being born in the body of the wrong gender is something that's widely accepted, and sex change operations are legal and relatively easy to get. When one of the girls is set up for an arranged marriage, the other contemplates changing who they are in order to openly love the person they want.
Inheritance, Malinda Lo (Sept 2013; Little, Brown)
The sequel to the excellent sci-fi thriller Adaptation released last year (and also up for a Lammy), I don't want to give too many spoilers from the first book. But let's just say I am pumped to find out what happens to our protagonist Reese and the bisexual love triangle she finds herself in–will she choose Amber, or David?–as well as all that other stuff that was happening with the dead birds falling from the sky en masse and the things going down at Area 51. Like a young, queer X-Files.
The Lambda Literary Awards will be announced at a ceremony in New York on June 3, 2013.