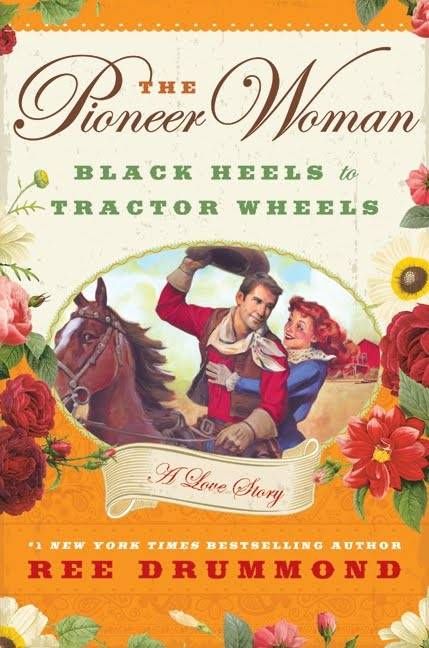 Opinion
Genre Kryptonite: Lady Farming Memoirs
I live in a townhouse in my state's capitol city. I drive a mini-van (sadly) and visit Trader Joe's twice a week. I am the furthest thing from a farmer that you could find, yet I've found myself recently becoming a bit obsessed with farming memoirs. Specifically, tales of women abandoning big city living to take up weeding and herding sheep and restoring old farmhouses. Preferably a farmhouse with a wood stove- it's more cozy.
I like these memoirs so much because they're a bit of a rebellion genre. Funnily enough, tales of women abandoning modern conveniences for a more traditional and self-sustaining way of living is a form of thumbing one's nose at what has become the norm. Who knew that living like it's 1930 could seem like such a renegade choice. You raise bees? You get up at what time? You BAKE your own BREAD? YOU KILLED SOMETHING AND THEN ATE IT? Gasp! It's enough to make you clutch your pearls.
Here are two Ladies Who Farm memoirs that I enjoyed, and two I'm excited to read:
Barnheart: The Incurable Longing for a Farm of One's Own by Jenna Woginrich
Jenna is a twenty-something-year-old graphic designer living in Vermont, trying to develop a functional farm on rented land, by herself. She raises chickens, rabbits, a goat, and various foodstuffs, all while holding a regular 9-to-5 and biding her time until she can buy a farm of her own. She also wrote a more instruction-focused book called Made From Scratch: Discovering the Pleasures of a Handmade Life, which is equally entertaining and also contains a recipe for country bread that I make at least twice a week. She blogs about the farm she eventually bought at https://coldantlerfarm.blogspot.com/.
The Pioneer Woman: Black Heels to Tractor Wheels by Ree Drummond
The Pioneer Woman has turned into the Queen of Blogging and Cookbooks and the Food Network, etc., but she used to be a girl living in Los Angeles who hated All Things Small Town. Then she went home to Oklahoma for a pit stop before moving to Chicago, met a smoldering cowboy type, got married, and found herself settled on a cattle farm. The book is immensely cheesy, but full of hilarious moments that mostly consist of Ree wearing something inappropriate to do something gross to a cow.
The Dirty Life: A Memoir of Farming, Food, and Love by Kristin Kimball
Kristin is a writer from New York City who visits a farm to do an interview for a magazine piece. She falls in love with the farmer, gets married, and together they work to feed their entire community from their sustainable farm. The fact that this is written by a career writer makes me eager to read it- sometimes bloggers just don't scratch that good-writing itch for me. Plus, most of the reviews I've read said this is unsentimental and more accurately portrays the grittiness that comes with everyday farm life.
The Feast Nearby: How I Lost My Job, Buried a Marriage, and Found My Way By Keeping Chickens, Foraging, Preserving, Bartering, and Eating Locally (All On $40 A Week) by Robin Mather

The subtitle itself is enough to sell me on this book. And it doesn't really need more explanation, does it?