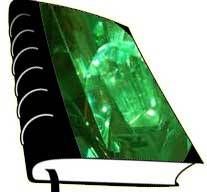 Lists
Genre Kryptonite: Intrepid Girl Reporters
Everyone has their Genre Kryptonite. Nerd Boys who anxiously await a sci-fi apocalypse so all their video-gaming and LARP-ing can finally serve a useful purpose love themselves some Zombie Lit. Girls that haven't found real boyfriends yet heart the Austen. People with no souls read JERSEY SHORE autobiographies. Everyone's got that Radioactive Genre Element that drains them of all their powers and compels that person to read and read and read and read.
My Genre Kryptonite is Intrepid Girl Reporters. I love this genre to little heart-shaped pieces. Below, my favorite recent Girl Friday reads.
DREAMING IN HINDI: COMING AWAKE IN ANOTHER LANGUAGE by Katherine Russell Rich
Things aren't going super-awesomely for Katherine Russell Rich at the start of DREAMING IN HINDI. She's been fired from her job as a magazine editor and is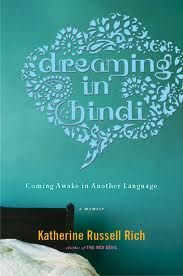 dealing with her second (Jesus Christ, SECOND) bout with cancer. She takes a freelance writing assignment in India and the book details her time spent in Udaipur, in particular focusing on her study of the Hindi language. Rich posits that because Hindi is such a radically different language than English, if she can learn to speak Hindi, she can transform herself through the language and become and entirely new person. As aforementioned, with career and health woes, life in English isn't going too hot. Inspiring without veering into Lifetime Television for Women territory, DREAMING IN HINDI is both sweeping, panoramic, epic adventure and your favorite college professor teaching a linguistics course all in one brightly-colored- sari-wrapped package.
SIDEWAYS ON A SCOOTER: LIFE AND LOVE IN INDIA by Miranda Kennedy
This book has a deceptively girly-book, chick-litty, penis-scaring cover. Penises come back! It's okay! This isn't about shoe shopping and feelings talking! It's about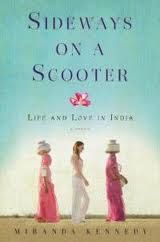 an American NPR reporter (all the liberal male genitalia just came back), how she spent her twenties as a foreign correspondent in India, and her relationships with the women of the country, from her close friends to her servants. The front row seat to Indian gender politics is edge of your seat fascinating, the anecdotes at turns gut-busting and sobfest-inducing, and the relationships are just pure, great memoir-ing. Penises, it's okay! All genitalia can enjoy this book!
THE TALIBAN SHUFFLE by Kim Barker
This is basically the funniest book about Afghanistan or Pakistan you are likely to find hanging around your local bookstore (because we are all still shopping at our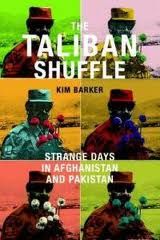 local bookstores and have not become Brainwashed Children of Amazon.com Undead, please say I am right about this). Kim Barker spends most of the aughts going back and forth between Afghanistan and Pakistan. Michiko Kakutani, in her NY Times review, basically said this book was 30 Rock in the Middle East, with Barker playing the part of Liz Lemon. And who am I to argue with Kakutani? Oh wait, I do it all the time. But in this case I agree with Michiko-face. This book is funny and scary the way Catch 22 is funny and scary, without you having to start the dense bloody bugger twelve times before you can finally get past page 50.
FOREIGN BABES IN BEIJING by Rachel Dewoskin
It's a memoir about an American girl who was on a Chinese soap opera in the 1990′s with 600 million viewers called FOREIGN BABES IN BEIJING. If you don't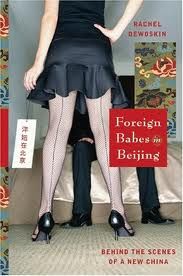 want to read it after that one-sentence-pitch, why are you even reading this blog, you have not fun in your soul, begone, I say, begone!