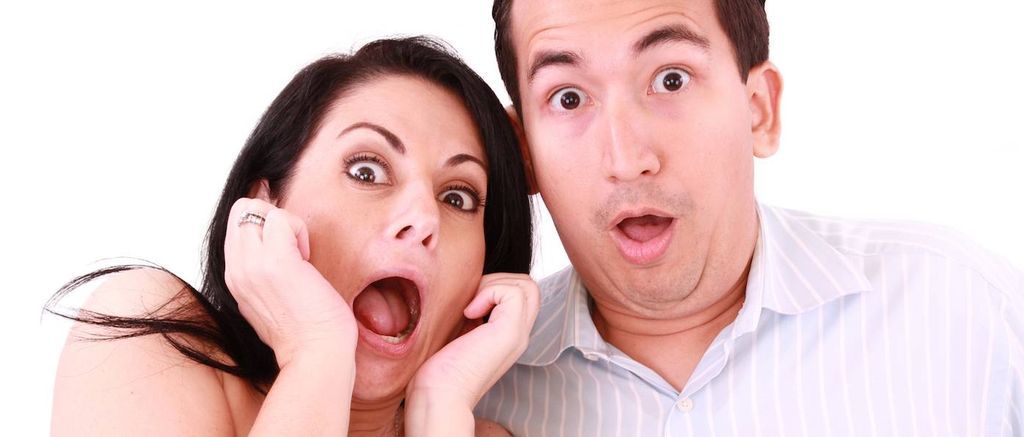 Opinion
Genre Kryptonite: When Horror Meets Humor
This content contains affiliate links. When you buy through these links, we may earn an affiliate commission.
When it comes to horror movies, I'm firmly in the NOPE camp. It tends to take some heavy convincing and often bribery for me to shell out money to be scared for two hours. After watching Paranormal Activity, I slept with the light on for a week; I'm a grown adult. There are only a small number of horror movies I've watched and enjoyed because being scared isn't fun for me.
Maybe it's because I lack control over the narrative. The big baddie has been designed and planned out; there is little left up to the imagination on how things sound or look. It's probably why I love horror novels, my second favorite genre right after romance. And while I love being creeped out by the likes of King and Barker, I tend to prefer my horror mixed with a little bit of humor. I like being grossed out and having a laugh.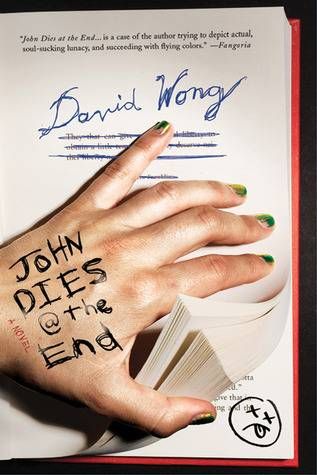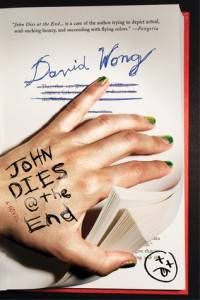 John Dies at the End by David Wong
This is the first book in one of my favorite series. It's gross, eerie, a little odd, and hilarious. David Wong is the pseudonym of Jason Pargin, who is the executive editor for Cracked.com. Whenever I recommend this book to friends (and it happens quite a lot), I'm inevitably asked, "Does John die at the end?" To that, I always tell them that they'll just have to read to find out. There's another book in the series, though what I'm really looking forward to is Wong's newest novel in October that's completely removed from the John Dies universe. It's called Futuristic Violence and Fancy Suits, and it has cats and guns on the cover. Oh yeah.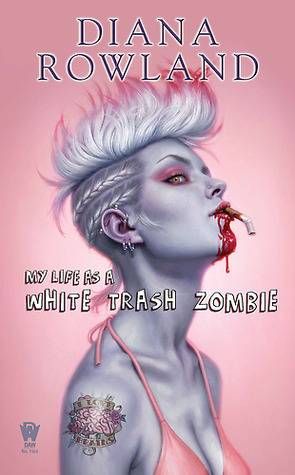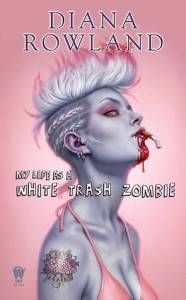 My Life as a White Trash Zombie by Diana Rowland
First off, I really love this cover. It's gorgeous and always grabs some attention. Zombie narratives have always been popular, though they've seen a major resurgence in recent years, and I always find myself wondering about who the person was before the zombie. Inevitably, there's the sympathetic narrative that they were someone's mother or father. Or they did great things while they were alive. But what if they didn't? What if they were just some deadbeat loser who got caught up in everything, and is struggling with their newfound deadness? The heroine, Angel, is hilarious as she tries to make sense of her newfound cravings, and love is certainly a bitch when you have a crush on a police officer while thinking about how to get your next fix of brains. Also, if anyone wants to turn this into a graphic novel, I will happily throw money your way.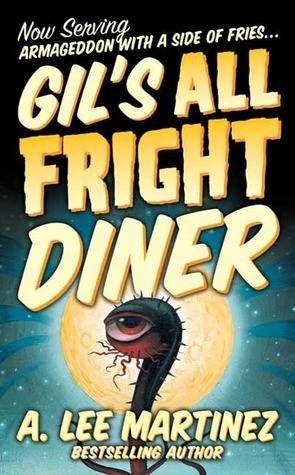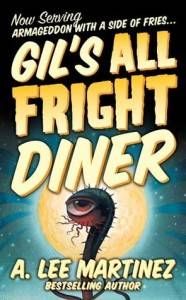 Gil's All Fright Diner by A. Lee Martinez
Both the cover and the content remind me a lot of indie, B-movies of the '70s and '80s, especially The Blob remake. And, if you enjoyed the film Tucker & Dale vs. Evil, I'm willing to bet you'll enjoy this too, as it features two hapless dudes just trying to get a bite to eat on their way through town, but wind up in the midst of a zombie attack instead. As you do. Gory and violent, it's definitely not for the faint of heart, but it has the perfect level of camp and anti-hero shenanigans that have earned it a permanent place on my shelf.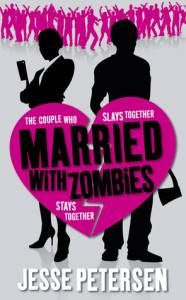 Married with Zombies by Jesse Peterson
Zombies are a frequent plot device in the dark comedy, humor/horror mix. Sarah and David's marriage is in trouble, and counseling doesn't seem to be helping. But nothing brings a couple back together than trying to survive the zombie apocalypse. It's also a romance, so if you like a happy ending despite all the horrific goings on, then this is definitely for you. The thing I like most is how Peterson sets up the emotional against the background of the action. Few things are more badass than working out communication issues with your significant other while mowing down the walking dead.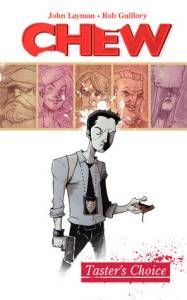 Chew, Volume 1 by John Layman, Rob Guillory
I honestly can't remember how I came across Chew. I think I had a gift card to Amazon and was stocking up in comics from Image and it popped on the "Other People Bought" section. Detective Tony Chu is a Cibopath, meaning he can get psychic impressions from things that were once living. The only catch is that he has to digest said living thing, which makes things rather gross and awkward when you're trying to investigate a homicide. Set in an alternate history of the world where chicken is illegal, Chew reminds me a lot of a noir-esque plot, but with a lot more bodily fluids and cannibalism. With conspiracies and double-crossing and some very strange police cases, I would highly recommend getting the trade volume because you won't be able to stop at just a single issue.