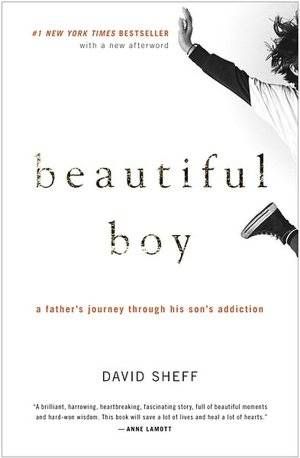 Featured
Genre Kryptonite: Drug Addiction Memoirs (a.k.a. Books to Get Hooked On)
This installment of Genre Kryptonite is a guest post by Rita Meade. Rita is a librarian who lives and works in Brooklyn, NY. She blogs about her (often crazy, always entertaining) library adventures at Screwy Decimal. You can find her on Twitter at @ScrewyDecimal.
____________________________
Full disclosure, folks: I am not addicted to drugs. To be honest, I'm not addicted to anything – not even in a cutesy "EXCEPT FOR SHOES AMIRITE LADIES" kind of way. I consider myself lucky in that respect, and I certainly don't claim to understand the disease of addiction from a first-hand perspective. It is true that I've known and been personally affected by several people over the years in various contexts who have struggled with different degrees of drug addiction. Still, I sometimes wonder why I am drawn to this genre of books with such a strong sense of detached fascination and dedication.
Clearly, I'm not the only one. With the popularity of television shows like A&E's "Intervention" and the spotlight on the endless parade of celebrities in and out of rehab, it seems that our society has an ever-growing obsession with addiction and how individuals are drawn into and escape from its grasp (or not, in the saddest of cases). But why do we watch these shows and read these memoirs? Is it simple curiosity? Is it shameless voyeurism? Is it an attempt to understand addiction in the hopes of preventing or curing it, or is it just a way for people to somehow feel better about their own lives? I can't say for sure where I fit into this spectrum. I can only say that, ultimately, these stories are as engrossing as they are devastating.
There's a plethora of published addiction memoirs out there, and they vary greatly in style, tone, and purpose. I have chosen the following books to highlight because they offer unique and candid perspectives on the many different facets of addiction.
____________________________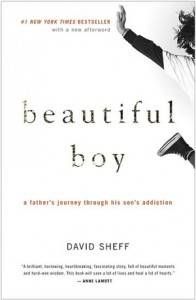 Beautiful Boy: A Father's Journey Through His Son's Meth Addiction by David Sheff

Boston: Houghton Mifflin, 2006
Journalist David Sheff gives a first-hand look at a father's anguish, frustration, and guilt as he watches his vibrant teenage son Nic sink deeper and deeper into methamphetamine addiction. Wrought with emotion and unflinching honesty, Sheff analyzes, explores, and laments on Nic's battle, reflecting back on himself and how his own choices and actions may or may not have impacted Nic's decision to turn to drugs. Unlike the other memoirs on this list, Sheff, perhaps in an attempt to understand his son's situation in a logical way, provides background information on the meth epidemic in America and its grave impact on families as well as on the individuals who use it. It's a difficult read in terms of content, but poignant and eloquently written.
____________________________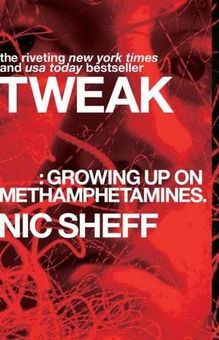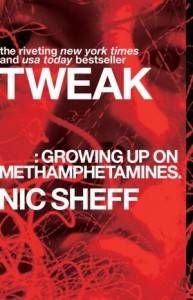 Tweak: (Growing Up on Methamphetamines) by Nic Sheff
Atheneum Books for Young Readers, 2007
A year after his father's book was published, Nic Sheff's own depiction of his struggles with meth addiction was released. Nic gives a graphic, sometimes frustratingly self-absorbed, but wholly riveting portrayal of his numerous relapses, family and relationship turmoil, and emotional breakdowns. His succinct writing style borders on over-casual, but it helps make this book an intriguing contrast to the florid portrayal in Beautiful Boy. (My advice? Skip Nic Sheff's 2011 follow-up memoir, We All Fall Down, which has all of the grit of his first book without any of the heart.)
____________________________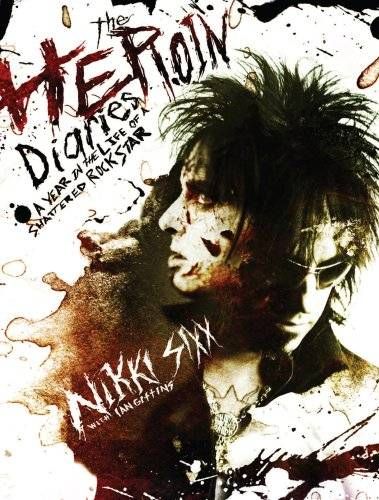 The Heroin Diaries: A Year in the Life of a Shattered Rock Rtar by Nikki Sixx (with Ian Gittins)
New York: VH1 Books, 2007
As fans of glam metal might know, Nikki Sixx was the bass player for the band Mötley Crüe. The Heroin Diaries chronicles a year in Sixx's drug-ravaged life, detailing his destructively co-dependent relationships, the difficulties that accompanied the recording of Mötley Crüe's Girls, Girls, Girls album, and his near-death by overdose. The book's format – art-infused diary entries written by family, friends, musician cohorts, and Sixx himself – keeps things moving at an electric pace. It's engaging, provocative, and explicitly shows the highs, lows, and ultimate dangers of heroin use. Admittedly, I was slightly irritated at times by the fact that at no point during his retrospection did Sixx seem to display any kind of self-awareness about the consequences of his addiction. Still, there's no denying that there is a compelling story here, and it's worth a read if you want a frenetic behind-the-scenes look into the world of sex, drugs, and rock 'n roll.
____________________________
Scar Tissue by Anthony Kiedis (with Larry Sloman)
New York: Hyperion, 2004
Without apology or pretense, Anthony Kiedis, front man of the funk rock band Red Hot Chili Peppers, tells his tale of addiction in a refreshingly simple and honest voice. Kiedis lays out the details of his hedonistic and self-destructive escapades from over the years, talks about his multiple relapses and stints in rehab, and discusses how music and his relationships with his band mates have influenced his life – for better or for worse. In addition, he describes his chaotic, painful childhood, and his spiral into the world of drugs in order to help escape from what was going on around him. There are spiritual aspects to Kiedis's fight with drug addiction, and his narrative gets a little "new-agey" at points, but in the end, I was completely immersed by his story and found myself truly hoping that he would FINALLY stay clean this time around.
Maybe that's why we read these stories with such voracity – to find hope in the direst of circumstances; to see if hope is indeed more powerful than any substance.