Opinion
Genre Kryptonite: Books on the British Royal Family
When I was eleven years old, I got to see the Queen.
I mean, I didn't meet her or anything – it's not like she invited me over to Buckingham Palace. But I saw her… my family was in Edinburgh (my parents led trips to Europe every summer so my sister and I got to tag along with them) and it just so happened that the Queen was visiting Scotland while we were there.
The day she came the streets were filled with guards and barricades and they sealed the rubbish bins so no one could leave a bomb and then There Was The Queen, driving down the road in a royal carriage, waving.
The carriage behind her carried Prince Charles, which was awesome, but sadly no Diana – this was before she died but they were already separated, so she wasn't along on this official visit. I was a kid in the throng of flag wavers and the whole thing was very exciting.
Maybe my love for the British Royal family started there, with the pomp and circumstance of seeing the actual Queen. Wherever it started, it has proved long lasting. By the time Kate Middleton came along I was hooked. I know I'm not the only one who, crazily, got up at 4 in the morning to watch the Royal Wedding before heading off to work.
So if you happen to find Wills and Kate and Harry and the whole crew as endlessly fascinating as I do, you're in luck: here's a whole pile of good books about them.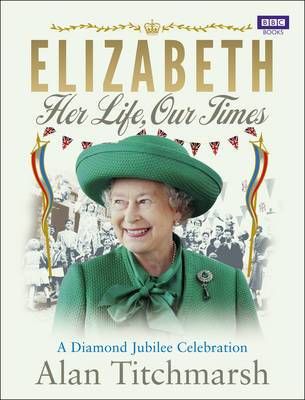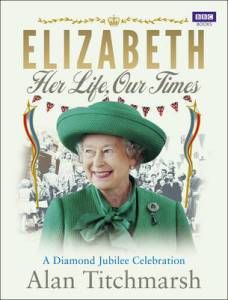 Elizabeth: Her Life, Our Times by Alan Titchmarsh
An easy place to start. This book was written by Alan Titchmarsh, who I remember from the show Ground Force because I happen to be into a certain type of late 90's British television. He's written novels, memoirs, and gardening books… and yes, a charming biography of the Queen.
This one was written in celebration of the Queen's Diamond Jubilee a few years back, and it is full of pictures and anecdotes and is just generally delightful.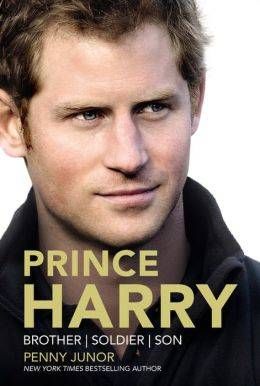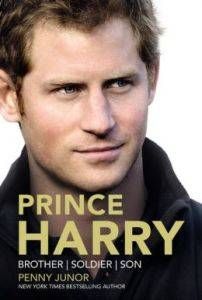 Prince Harry: Brother, Soldier, Son by Penny Junor
Ahh, the misunderstood royal! Harry is sometimes known for things like falling out of night clubs late at night and wearing misguided Halloween costumes, but in fact, he is also a talented and well-respected soldier… and a lot of people's favorite royal.
I love this book because it is nice to see a balanced view of both sides – the 'wild child' prince as well as the hard working Apache pilot and humanitarian.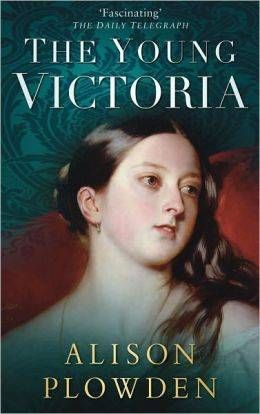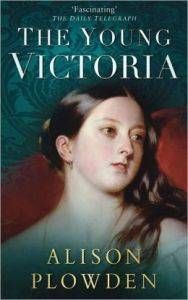 The Young Victoria by Alison Plowden
Jumping back now to Queen Victoria. If you liked the film version of Young Victoria with Emily Blunt, then this is the book for you.
I bought this one in the gift shop at Kensington Palace (where Victoria lived when she was young, and later Princess Diana, and now Wills, Kate, and George), so I figure it practically has the royal stamp of approval.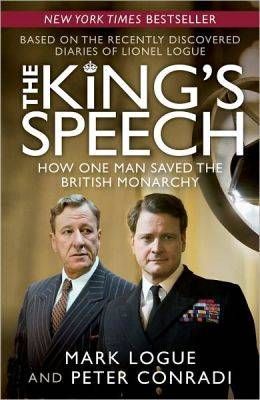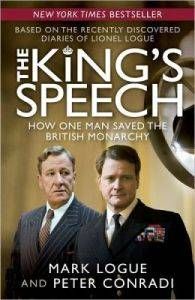 The King's Speech by Mark Logue and Peter Conradi
The true story behind the film The King's Speech.
Fun fact: Helena Bonham Carter was playing Bellatrix Lestrange in Harry Potter and the Deathly Hallows at the same time as she was playing the King's wife (Queen Elizabeth, who would later be known as the Queen Mother) in The King's Speech. So she would sit around on the HP set, dressed as Bellatrix, while reading the massive, 1000+ page, official biography of the Queen mum. There's an awesome mental image for you.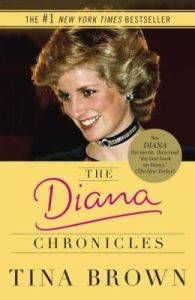 The Diana Chronicles by Tina Brown
I've read a lot of books about Diana, including the infamous Andrew Martin biography Diana: Her True Story that Princess Diana herself collaborated on.
The Diana Chronicles is my favorite. It does a good job of actually showing her as the complex, kind, messed up, complicated person that she was, which doesn't seem to happen all that often in our portrayals of her.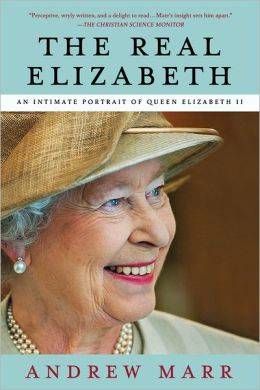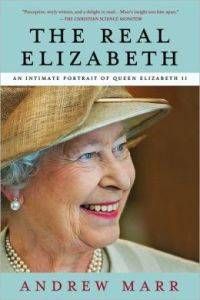 The Real Elizabeth: An Intimate Portrait of Queen Elizabeth II by Andrew Marr
Another good biography of Queen Elizabeth, also written for her Diamond Jubilee (in the UK this one is called The Diamond Queen).
Andrew Marr is a British journalist (this book was accompanied by a documentary on the BBC) who writes a lot of British history, including The Making of Modern Britain.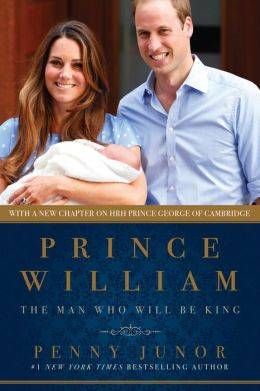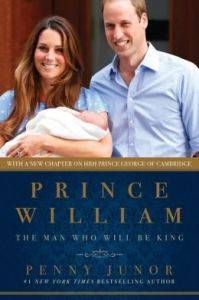 Prince William: The Man Who Will Be King by Penny Junor
An interesting, easy to read biography of one of our favorite royals, the charming Prince William. (There's a bit of Kate in there, too.)
This one is by Penny Junor, the same author as the Prince Harry book, and I'm kind of hoping she'll write about Kate Middleton next, because I just really like her biographies.
Speaking of Kate, I didn't include any biographies of her on this list, because I haven't read one that I loved. I did read The Making of a Royal Romance by Katie Nicholl which is good if you want to hear more about St. Andrews and Kensington and Anglesey; but I'm open for suggestions if you happen to know any other good ones about Kate. Like I said, my vote is for a Duchess of Cambridge biography from Penny Junor. I'd read that like nobody's business.
I have more books about the British Royal Family on my To Be Read list, too: I want to read the Queen Mum's letters; A Year with the Queen looks good; and I've heard good things about Magnificent Obsession, which is the story of Victoria and Albert's odd, intense relationship.
My interest in the Monarchy shows no signs of abating, so if you have any favorites to suggest, please do let me know in the comments.
Happy reading and Long Live the Queen!
Save