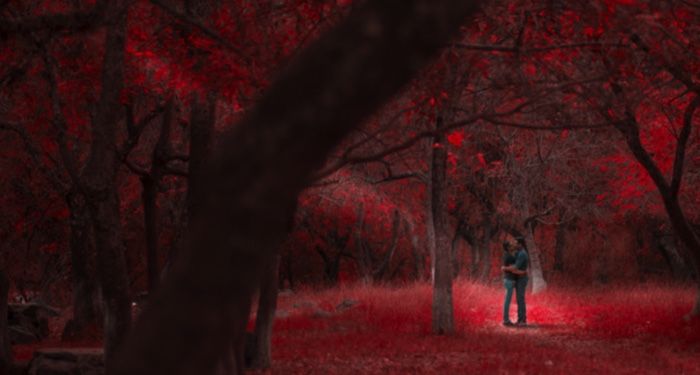 Lists
20 Must-Read Genre-Blending Romance Books To Satisfy Your Needs
This content contains affiliate links. When you buy through these links, we may earn an affiliate commission.
What I love about romance in books (or any other format) is that it fits perfectly with every scenario. There's a murderer inside the house, but oh I just fell for the cute investigator trying to find them? Hello, a mystery romance. I've entered a magic academy where my childhood rival constantly outdoes me? Yes, a fantasy romance. These next must-read genre-blending romance books will brighten up your world and satisfy multiple interests.
As you can see, romance can be and is everywhere — that's the beauty of it. Genre-blending books really give you a little bit of everything you love, creating a wonderful piece of content. For example, when I'm on Twitter, I constantly see people search for adult fantasy romance books. The fantasy genre is well-loved by many readers and it's often a comfort genre for them. Adventures, magic, creatures — you find yourself relating to a world that you won't ever see in your lifetime. And if you add a romance to that? People just go wild for it.
If your heart cannot choose what to read, choose that genre-blending romance novel you bought three months ago and left on your shelves. It may just be your new favorite book of the year.
Romance Meets Fantasy
If you want to pick up a fantasy book but also a romance book, why not both? Fantasy romance is a huge hit every single time.
Romance Meets Historical Fiction
You don't have to look too hard to find historical fiction in romance. Here are some options from Regency romance to tales set in the American west.
Romance Meets Suspense
Now, let's talk about suspense romance books, alright? I'm a sucker for thrilling, suspenseful books and movies because I never expect the twists and turns. I'm always on the edge of my seat! If you're like me, I'm positive these next romance titles will be perfect for you.
Romance Meets Comedy
Romcoms are comfort reads. They give you laughs and a romance? Perfection in (usually) less than 400 pages.
---
Romance is my favorite genre. I love the picture of the main characters finding that special person(s) with who they can share their lives, but also like…with a little bit of something else, you know? It's not only finding romance in a typical setting, but maybe they can find it while they save the world. Maybe they can find romance while they fight a criminal syndicate trying to kidnap them every chance they get. In a world where not everything is flowers and rainbows, it's nice to share your life with another being. If you're looking for more romance books, check out this list of coffee shop romances.