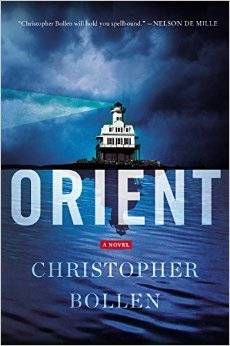 When I hear of a graphic novel that really delves into history, I'm not always the first one to perk up. My tastes tend to lead toward kickass women doing heroic and fairly paranormal things. Think Lumberjanes and Gotham Academy. However, never one to poo-poo a creator without giving them a fair shake, I fell hard and fast for Gene Luen Yang from the beginning.
I picked up American Born Chinese as a graduate student, and I quickly adopted it for the classes I was teaching at university. It's such a great blend of Chinese myth and legend intertwined with contemporary American prejudices and very real teenage struggles. I really had no idea how it would come together, but three threads…the Chinese monkey king, a Chinese-American student named Jin Wang, and a very stereotypical Chinese cousin, Chin-Kee, all blend into one amazing book that presents important lessons on the power of choice, identity, and transformation.
While American Born Chinese amazed me, it was the graphic novel duo, Boxers & Saints, that really cemented my awe of Yang's storytelling ability.
The first book, Boxers, is set in 1898 when a Chinese boy named Little Bao is sucked into the grassroots Boxer Rebellion. He feels it's his and his peers' responsibilities to harness the power of the Chinese gods (much like the Monkey King in American Born Chinese) and rid the country of "foreign devils," or Christian missionaries who pose a threat to Chinese culture and peace.
The flip-side of the Rebellion is represented in Saints when a young girl, unwanted by her family, is cast out and adopted by Christian missionaries. Nameless, she adopts a saint's name, Vibiana, and has visions of Joan of Arc. She lives at peace with the Christians until the Rebellion finds them.
What Yang does so well, and what's so hard to explain to a person who hasn't read these books, is how well he portrays the gray area in an ideological argument. For the reader, experiencing the Rebellion from both sides, it's easy to see how Little Bao and Vibiana were warranted in taking sides but how much they still have in common…how misunderstanding and a lack of objectivity can be detrimental to all. It's a pertinent message in today's political and ideological climate for sure.
While I didn't think it could get any better than Boxers & Saints, one of his newer works, The Shadow Hero (with art by Sonny Liew), is pretty darn close even though it's very different.
Again, Yang takes a historical approach with a twist. Hank, the hero of the title, lives in Chinatown during the Tong Wars, a period in the late 1880s to early 1920s, when warring Chinese gangs controlled the economy of Chinatown. Hank is proud to work in his father's grocery store, and has no plans to do otherwise, until the day that the Tong Wars infringe on his family life. With his mother's help (pushiness!) he is motivated to avenge a great wrong done to this family, Hank becomes the Green Turtle…a superhero. He also inherits a Chinese spirit god who lives in his shadow and helps out from time to time.
It's a unique story, no doubt, but what makes it even richer is the history behind the Green Turtle. Not the Tong Wars exclusively, which were totally new to me, but when I did a little digging, I found out that the Green Turtle was the first Asian American superhero, created by Chu Hing in the 1940s for Blazing Comics. Yang revived the character to give him an origin story in The Shadow Hero.
Yang's work is so deep and multifaceted that you can read it on a surface level and find a great story, but if you do a little digging (ok, Googling) there are depths to plumb that you may not have imagined. It makes for a rich, rewarding reading experience every single time.