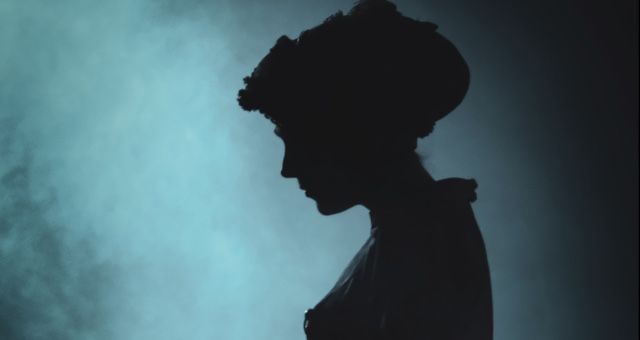 Lists
4 Genderbent Sherlock Holmes Novels for the 21st Century
This content contains affiliate links. When you buy through these links, we may earn an affiliate commission.
Sherlock Holmes, Sir Arthur Conan Doyle's legendary consulting detective, is 132 years old this year.
The Sherlock canon, as penned by Doyle, consists of four novels and 56 short stories. Sherlock's non-canon adventures, penned by just about anybody and everybody, are too many to count.
Holmes has been seen on film since 1900 and on TV since 1951.
He's been matched up against Cthulhu more than once, for crying out loud.
Sherlock Holmes is everything, everyone, and everywhere.
So why aren't we sick of him?
Folks far more studied on the topic than I have asked this question for decades, probably since the great detective made his triumphant return after the disaster with Moriarty at Reichenbach Falls.
I'm no expert. I'm someone who, like many before her, fell in love with Holmes, Watson, and 221B from the moment I opened A Study in Scarlet nearly a decade ago. For me, Sherlock's certainty is seductive. He knows he'll find the answer. You know he'll find the answer. None of it will make sense until he explains the proceedings to you (and to Watson), and then everything will become clear all at once.
"The world is chaotic and without sense. But in the smallest of spheres it's sometimes possible to straighten things out; to make it seem as though everything means something."
—The Tea Master and the Detective, by Aliette de Bodard
That need to make sense of things—to find truth in all quests—is timeless. We've been yearning for truth, for reason, for an explanation for as long as humans have existed. Sherlock, that diviner of truth, is timeless, too. Doyle's detective may have been a white male with Victorian sensibilities, but Sherlock's key traits—curiosity, brilliance, arrogance—are universal.
Sherlock really can be everything, everyone, and everywhere. The character is built for reinvention. That's why these recent genderbent Sherlock Holmes takes are so joyous. The detective takes many forms—and so does trusty Dr. Watson—but Sherlock is still entirely Sherlock in each.
The America sketched in this series from O'Dell (the pen name of fantasy writer Beth Bernobich) is technically an alt-future. But it seems plausible enough at the moment.
A new Civil War has fractured the country's middle. Dr. Janet Watson worked as a field surgeon in the military until a bullet took her arm. Discharged and rudderless, Janet struggles with her new mechanical arm and against D.C. bureaucracy. Enter Sara Holmes, a covert agent for some shadowy government agency, who is as enigmatic and infuriating as ever. The enigmatic roommates bump into a mystery that threatens the nation, and, like usual, it's up to them to get to the bottom of things.
Did I mention both Janet and Sara are queer Black women? And that there are two books out already for you to enjoy?
Changing Sherlock to Charlotte Holmes may not be radical, but leaving that Charlotte Holmes in the original Victorian period of Doyle's novels makes for a far more complicated detective story. But that's just what Thomas has done with her Lady Sherlock series, the fourth book of which (The Art of Theft) dropped just last month.
When we first meet Charlotte in A Study of Scarlet Women, she's a bright, inquisitive, and peculiar young woman who's now a social outcast. That outcast status can be both an asset and a hindrance in her detective work. Her sleuthing begins in earnest when a series of murders hits far too close to home. Her helpers in this case include characters you'll recognize and some welcome new additions, like Charlotte's sister Livia.
There's a lot going on in Hall's joyously zany fantasy interpretation of a Holmes adventure. Narrated by Captain John Wyndham as he arrives in Khelathra-Ven, a city that doesn't exactly operate by your standard rules of time and space, the story kicks into gear in an apartment at 221b Martyrs Walk. There, Wyndham moves in with the broody sorceress Shaharazad Haas. Immediately, Wyndham is pulled into intrigue when Haas's former flame Eirene Viola solicits her services in a blackmail case. As the pair investigates a series of suspects, they weave in and out of supernatural obstacles, including vampires and various Lovecraftian horrors.
Also, the kindly Mrs. Hudson of yesteryear is replaced here by the landlord Mrs. Hive, a swarm of insects inside an animated corpse.
The Tea Master and the Detective is one novella in de Bodard's far-out space opera series, set in her Xuya universe. It's also a standalone Sherlockian mystery, in which Watson is a sentient spaceship and the consulting detective in question is Long Chau, as brilliant and erratic as any of her predecessors.
The Shadow's Child, a mindship, makes her living—more or less—as a far-future herbalist; she's eking out an existence after an experience in her life as a military transport left her traumatized. When a new client, Long Chau, walks in with a need for a specific drug brew and a plan to study a corpse, The Shadow's Child is both repulsed and fascinated. An investigation in the Deep Spaces ensues (as does a probe by the mindship into Long Chau's past), and the resolution feels both deeply true to Conan Doyle canon and to de Bodard's modern universe.