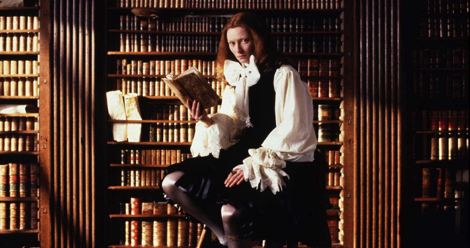 Lists
8 Great Gender-Bent Retellings
This list of gender-bent retellings is sponsored by The Boneless Mercies by April Genevieve Tucholke.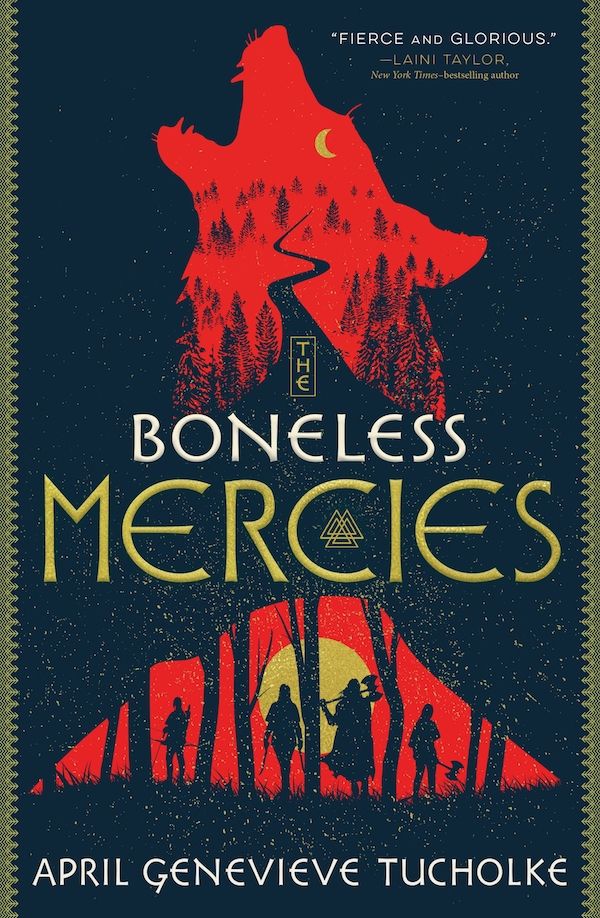 Frey yearns for a life worthy of saga and song. But she is a Boneless Mercy, a member of an ancient female sect that has survived the rising and falling of kingdoms. Frey and her band of Mercies are weary of the death trade. So, when they hear a beast is slaughtering townspeople, they decide slaying it is their chance at fame and fortune. Their success—or failure—could change the fate of women everywhere. With prose as silken and slippery as blood, the complex truths of Tucholke's novel will sink into your bones and linger long after the last page is turned.
---
There's something so magical when your favorite stories are retold from a perspective with which you identify. I particularly like it when stories that once had a male protagonist are rewritten with a female one in mind—this is, of course, because I am a woman, but not only that. (For example, I had very high hopes when one of my favorite movies as a child, The Mummy, was retold a few years ago with the mummy as a woman. Said hopes were quickly dashed when the plot got hijacked by Tom Cruise and, inexplicably, Dr. Jekyll and Mr. Hyde, but I digress. My hopes were great.) Gender has so much and so little to do with identity that bending gender does change every story in one way or another. Here's my short list of great gender-bent retellings.
"The Company of Wolves" by Angela Carter
Originally published in her book of short stories, The Bloody Chamber, "The Company of Wolves" by Angela Carter retells the fairytale of Little Red Riding Hood from the perspective of seductive Little Red. I, for one, love this retelling because in changing the perspective from third person into the eyes of the victim-turned-trickster, the entire moral and meaning of the fairytale itself changes. For the better.
The Penelopiad by Margaret Atwood
Pretty much everyone has been made to read The Odyssey by Homer a time or two, but The Penelopiad by Margaret Atwood tells the story of the Trojan War and Odysseus's return from the women's perspectives. Not only do we hear the overdone epic from Penelope's perspective after she has died and dwells in the Underworld, but we also get to hear from Helen, and perhaps most interestingly, from Penelope's maids which her husband murdered.
Woman Warrior by Maxine Hong Kingston
Woman Warrior: Memoirs from a Girlhood Among Ghosts by Maxine Kingston, is one of my personal favorite coming-of-age books. Although the book is nonfiction, and it does deal with the title character's hyphenated identity between Chinese and American nationalities, one of my favorite aspects of it is the retelling of the myth of Fa Mu Lan. The original woman warrior (Fa Mu Lan herself) bends her gender in order to rescue her family, and Maxine Hong Kingston incorporates these ideals into her retelling.
Ocean's 8 directed by Gary Ross
This installment of the Ocean's 11 franchise that debuted earlier this year, Ocean's 8, was more delightful than I could have hoped for: it has all the elements of heist, drama, and crime that we all loved from the originals, it has all eight of the women you've ever loved, and we get answers to some of the questions that other films have ignored, important questions, questions like: how much does that necklace cost?
Orlando by Virginia Woolf
The novel Orlando by Virginia Woolf is arguably not a retelling, but when all of the sudden our protagonist falls asleep and magical women cast a spell to turn him into a woman, the narrative gets MUCH more interesting. Even the tone of the prose changes to suit our newly gendered narrator.
"The Husband Stitch" by Carmen Maria Machado
Although it may not seem so at first glance, "The Husband Stitch," from the story collection Her Body and Other Parties by Carmen Maria Machado, retells the story of "The Girl with the Green Ribbon." You know, the story about the girl who always wears a green ribbon around her neck, and when she finally allows her loving husband to remove her ribbon when she's on her deathbed, her head falls off. Except this time, we hear this "ghost" story from the perspective of the ghost herself, and this time, we learn that almost every woman has a ribbon somewhere or other.
She-wolf: A Cultural History of Female Werewolves edited by Hannah Priest
This book of nonfiction focuses on werewolves—and in this case, all of them are female. The introduction states, "the female of the species is often entirely excluded from such stories. The myth becomes significant, not in its 'truth' (or otherwise), but in its reception and development at various points in history." In other words, the gender of the werewolves has everything to do with the manner in which these stories are told and received.
Middlesex by Jeffrey Eugenides
This Pulitzer-winning novel by Jeffrey Eugenides may not see like a retelling at first, but because Cal (or Calliope, as our protagonist is originally named) tells the story of their conception from the point of view of the original Greek muse, I think that it counts, particularly because another point of view from which this story is told is the chromosome that determines gender itself. Our Cal(liope)'s gender is determined midway through the book as opposite their biology, which is the narrative's main journey.
Those are the best 8 gender-bent retellings that I know. What are your favorites? Which ones did I miss?