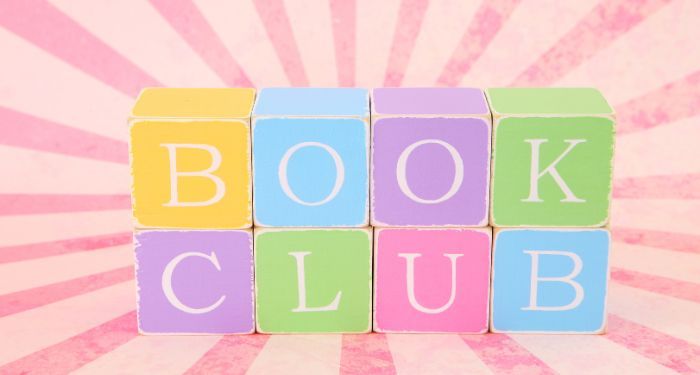 Essays
From Kaia Garber to Dua Lipa: Gen Z Celebrity Book Clubs Are Taking Off
This content contains affiliate links. When you buy through these links, we may earn an affiliate commission.
Book clubs have always been popular, but they boomed during the COVID-19 pandemic when people were unable to leave their homes to attend in-person meetups. It largely moved online since then, prompting many to launch their virtual book clubs. Many celebrities beyond Oprah and Reese started their own. Schools followed suit. Companies even developed book club programs for their employees. Book clubs also became a business by itself, with companies providing setup and logistics for other businesses.
And then brands big and small also jumped on the bandwagon. Media and tech companies such as Netflix and Apple started their own book clubs for their customers. Small businesses also took advantage of the trend by launching various virtual book clubs. In lieu of face-to-face meetings, they did virtual sessions via Zoom. Some businesses, however, went back to doing it in person, pairing their products, such as food and wine, with books and signing sessions. Some even charged tickets for these events.
This trend is not going away anytime soon.
Traditional book clubs like Oprah's and Reese's have their own audiences, which are typically adult females. However, there's a new wave that's capturing the attention of young people: celebrity book clubs for Gen Z.
The Rise of Gen Z-Focused Celebrity Book Clubs
In May, former actor Jeannette McCurdy launched her book club, announcing that she would select one fiction and nonfiction book each month and post about them on her social media accounts and website. Her first fiction pick was Hang the Moon by Jeannette Walls, and her first nonfiction selection was The Anti-Cool Girl by Rosie Waterland. In July, she chose Fireworks Every Night by Beth Raymer.
Another celebrity that has an active book club for Gen Z audiences is the indie band boygenius, spearheaded by musician Phoebe Bridgers. The band members are avid readers themselves, having begun as a book club before making music. Then, when they rose to fame, fans decided to formalize the book club on the app Fable. "This all started a week ago when I made a TikTok saying that I wish someone would make a boygenius book club because they recommend so many great books in their interviews," said Francesca, the book club founder.
The band had had many recommendations throughout the years, including Parable of the Sower by Octavia E. Butler, Night Bitch by Rachel Yoder, and Portrait of a Lady by Henry James. Their current pick is Carmen Maria Machado's short story collection Her Body and Other Parties.
Just like McCurdy, pop star Dua Lipa also launched a book club in May 2023 in partnership with Services95, her own lifestyle platform à la Goop by Gwyneth Paltrow (which also has its own book club). Each month, the lifestyle brand will feature a book personally chosen by the pop star, "representing writing from across the globe […] that will bring you closer to the writer, their inspirations, and the worlds they create." Lipa's first book pick in June was Shuggie Bain by Douglas Stuart. As of the writing, her current pick is Half of a Yellow Sun by Chimamanda Ngozi, and she previously featured Pachinko by Min Jin Lee.
Model Kaia Gerber is also another celebrity who took a leaf out of someone's book. She launched her book club during the early days of the pandemic, targeting mostly Gen Z audiences like her. In an interview with Vogue, she said that she's always wanted to be part of a book club. "I'd be reading books and talking about them with my friends, but we never set up anything formal," she said at the time. "I wanted to create a space where people felt like they could talk about topics that were a little bit harder to broach on Instagram."
Garber's first selection was Normal People by Sally Rooney. Her current pick is Acts of Service by Lillian Fishman. Since her book club's inception, she has featured My Body by Emily Ratajkowski, Severance by Ling Ma, My Dark Vanessa by Kate Elizabeth Russell, and The Immortalists by Chloe Benjamin, among other books.
Another model in the same league as Garber is Kendall Jenner. Perhaps many people are unaware, but the model also reads and shares what via Instagram. Jenner doesn't have an actual official book club, but her followers made one for her. When she snapped photos of current reads on her Instagram account, fans gathered them all to form an unofficial book club for her. Some books that she read are essays, short stories, and poems, including Sea of Strangers by Lang Leav, How to Cure a Ghost by Fariha Róisín, and Literally Show Me a Healthy Person by Darcie Wilder, among others.
How Do Gen Z-Oriented Celebrity Book Clubs Work?
The above book clubs operate online as virtual book clubs. The celebs involved usually post their picks of the month on various platforms.
In McCurdy's case, she's mostly active on Instagram and TikTok. With boygenius, they usually recommend books during interviews, but they don't formally announce a book every month as traditional book clubs do. These book club "picks" are also listed on the Fable app (The band's unofficial book club had existed prior to their formation, with the members exchanging recommendations among each other).
In Lipa's case, she announces the books on her social media accounts. She also does interviews with authors, and her lifestyle brand publishes features related to the author. Like others, Garber mostly announces her picks on Instagram and YouTube. In the past, she also held interviews with other celebrities on her platforms. As for Jenner, she sometimes posts photos of her current reads on Instagram, which fans add to her unofficial book club.
None of them, however, have sophisticated apps like Reese's, nor do they have a partnership with a major tech company like Oprah does with Apple. There are also no registration fees or website sign-ups in order to join their book clubs. Readers only have to visit their social media profiles or websites, buy the book, read it, and join the discussions.
As with most virtual book clubs, member counts are unavailable, but these celebrities have massive social media followings; they have millions of Instagram followers alone. Though certainly not all of their fans are readers, they have a wide reach.
How Do These Celebs Speak to Younger Readers in a Way the Established Book Clubbers Like Oprah or Reese Don't?
This new wave of celebrity book clubs encourages their younger audiences to read. The majority of Reese's and Oprah's picks are for adults — Reese's YA picks seem to have ended in Winter 2022 — and young people identify more with young celebrities.
"It reveals a generational issue. Gen Z doesn't relate to Oprah in the same way that Gen X and Millennials do, as the 'celebrities' that they have formed a bond with are the influencers, YouTubers, and social media stars that they grew up watching and listening to," said Chris Reed, a marketing professional for a UK-based company. "The way they communicate and relate to their audience is more personable and immediate than the methodology that Oprah, Reese and their contemporaries use […] the way they talk about, and share, literature is completely different."
Digital marketer Maurizio Petrone agrees that these Gen Z-focused book clubs are different.
"Their choices for books also reflect urgent societal issues, such as climate change, mental health, and diversity, resonating with Gen Z's sense of activism and their appeal for authenticity," said Petrone.
Celebrities don't usually dabble in the literary territory, and it's interesting because now they do so more frequently. We already know that they want to promote books and literacy and share their current reads with their fans, but there's more to it than that.
"I do think it's letting people know that they're not one-dimensional. For celebrities, I think it is about making themselves seem smarter," a PR professional told ABC News Australia. Some people have a negative attitude toward celebrities or pop stars. Thus, by starting their own book clubs, celebs elevate their status or image. This is especially true in Jenner's case.
"It's also a way of keeping the conversation going with fans and staying relevant when new projects aren't being released," the PR professional continued.
This is true in McCurdy's case, who quit acting altogether and rebranded herself as a writer.
Are Oprah and Reese Becoming Irrelevant?
For the time being, these Gen Z-focused celebrity book clubs lack the influence of Oprah and Reese. These two celebrities, for example, have their own stickers that publishers can use on book covers. They're also heavily mentioned by publishers, and when a book gets selected as the month's pick, its status gets elevated.
There's not much fanfare surrounding the book clubs of newer celebrities — at least not yet.
Furthermore, Oprah frequently sold a lot of books when she featured them. With Reese, she's adapted several of her selected books into films or TV series. She also appeared in a few of them. Gen Z celebrity book clubs aren't there yet.
Book clubs continue to evolve in fascinating ways. From companies to schools, from small businesses to celebrities, from offline to online, and now to young readers, book clubs have come a long way.
"Gen Z-focused celebrity book clubs are reshaping the way we think about reading and community," said digital entrepreneur Liam Lucas. "They're not just about promoting literacy but also about creating a space for young readers to engage with each other and the wider world."