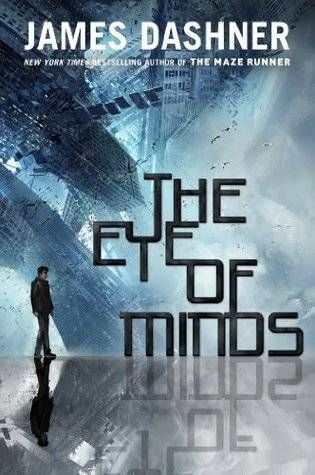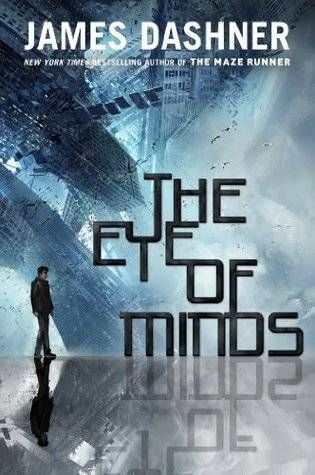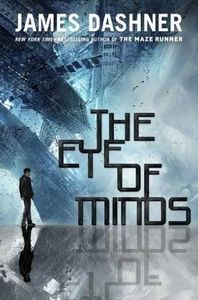 James Dashner wrote the wildly popular Maze Runner series (being made into a movie for 2014 release), and this fall published The Eye of Minds, the first book in a new series. I had the immense pleasure of chatting with him on the phone. We gravitated to our shared geekdom of Lord of the Rings and Stephen King, but we talked about some other stuff as well.
With your busy schedule [Dashner is on tour right now for his new book], how do you find time to read?
I really try to plan my schedule so when I'm on tour, I'm not really working on writing and editing. I've still got plenty of time on my flights and even in the hotel to read and watch the TV shows I like. I actually look forward to my flights because that's when I just have nothing else to do and can catch up. I feel like even though it's a constant, hectic schedule there's a lot of down time where I can relax and read.
So what are you reading right now? What's on your nightstand?
I am reading book 13 of the Wheel of Time series. It's a series I've been reading off and on for the last 20 years, so every once in a while I'll gear myself up and read the next one. The last couple have been really good, so I'm enjoying that. And I actually am really good friends with the guy who wrote it. The original author died and they had someone else complete the series… He [Brandon Sanderson] did the last three and they're really good. Before that I read Doctor Sleep by Stephen King.
Did you like that one?
Yeah, I really really liked it. It's one of my new favorites of his.
I finally just watched The Shining for the first time on Halloween night, actually.
Oh really? Wow, that's a classic. It's really the first time he's written a sequel for one of his books so it was pretty cool.
I love Stephen King but I've not yet read The Shining or Doctor Sleep, so I'll have to pop those up on my list.
I highly recommend reading them close together. I actually re-read The Shining and then read Doctor Sleep.
What kind of books did you love when you were the age of your middle-grade or young adult audience?
Growing up I loved the Hardy Boys, and A Wrinkle in Time was one of my favorites. But then it was high school when I fell in love with Stephen King and Stephen Coonts. I feel like those teenage years were my favorite time of reading, so it felt really natural for me to write for that age.
What do you think of the state of the YA category as a whole? There's more crossover than ever and it's getting a lot of press. Do you think that label pigeonholes you at all, and do you think it's still a valuable label?
I have mixed feelings about it. It's a really hot market right now, especially because adults are reading them so much. And it's a really exciting time to be a part of that. But sometimes it does bug me that the media has to always pigeonhole it as YA, which prevents some people from trying it. They say, "Oh I can't read that, it's for a YA audience," when in reality probably half of my audience is adults.
You've said Lord of the Rings — the entire trilogy — is your favorite movie. So how did you think that compared to the books?
To me it's the most brilliant adaptation ever. I love the books, and I read them growing up, but I feel like Peter Jackson really understands how you take a book and transform it into the completely different type of storytelling that is a movie. Instead of trying to directly translate it, he made you experience what it's like to read the book. I think it's by far the best adaptation ever.
So did you like The Hobbit movie as much as LOTR?
I don't know if I can say as much — we're only one movie in — but I really loved the first one. I went to see it twice, and we're counting down the days until the next one comes out. A lot of people complained when he [Peter Jackson] said he was making it into three movies but I was all for it. I say make it into 10 movies, I don't care. I love being in that world, and I love that he's pulling from extra source material.
He seems to play with timelines a little bit and rearrange things and make it easier for the audience to follow.
I don't understand why people get so upset by that. The book will always be there. If you want to read the book, go read the book. Seeing a movie is a different experience.
You've said that Maze Runner being made into a movie is the most exciting thing of your career up to this point. What could top that?
Most directly, that it does well enough that they decide to make the sequels. For my personal career, if I ever could be involved in an original screenplay and see that come to life, that would be amazing as well.
So have you tried to write an original screenplay, or is it just something that's in the back of your mind?
It's still in the back of my mind. I haven't actually attempted it yet. I think I would be good at it. I just need to learn – I know it's a different skill set. I need to learn the basics and the craft of it. But the idea side of it and the experience I have of seeing a million movies, I think I could definitely give it a fair shot.
You're still a young guy and you've already had so many books published. As you keep writing do you think you'll ever cross genres and try new things or do you think you'll stay within that realm of sci-fi and fantasy?
I definitely want to write more of a true horror novel. I think my books will always have some sort of speculative, supernatural tone to it, though. I don't see myself writing real-life mysteries or anything like that. But I also never want to write something that's just barely different from one of my other books.
Stephen King is kind of the same way. He's always in that horror genre and yet all of his books are very different.
Totally; easily more than any other author. He's written 50 or 60 books, none of which are really like any of the other ones. He's amazing.
So what's your favorite Stephen King novel?
Probably The Stand.
Classic.
Just because it's so big and epic and sweeping and there's so many characters. But there's so many of his that are really close, like It, The Shining, Salem's Lot. I really like 11/22/63. I just love all his books.
What are some of your favorite authors who aren't in that horror or sci-fi genre?
I've always liked Tom Clancy. I read all of his books. I've really enjoyed Gillian Flynn's books. I've always liked John Grisham. Dan Brown. I read all kinds of different stuff. I like non-fiction as well. Stephen Ambrose and David McCullough especially.
I'm the same way. I'll read anything that someone puts in front of me. What are some of your favorite classics? Older stuff that has stuck with you?
One of my favorite books of all time, easily, is Les Miserables. In college I read the unabridged version, which is like 1,400 pages. It wasn't for an assignment or anything – I just really loved that book. It's probably my favorite classic. Not really quite as old but I love Agathe Christie. Her books are timeless. My mom loved her so I grew up seeing her read Agathe Christie and I love them too.
_________________________
Sign up for our newsletter to have the best of Book Riot delivered straight to your inbox every two weeks. No spam. We promise.
To keep up with Book Riot on a daily basis, follow us on Twitter, like us on Facebook, , and subscribe to the Book Riot podcast in iTunes or via RSS. So much bookish goodness–all day, every day.