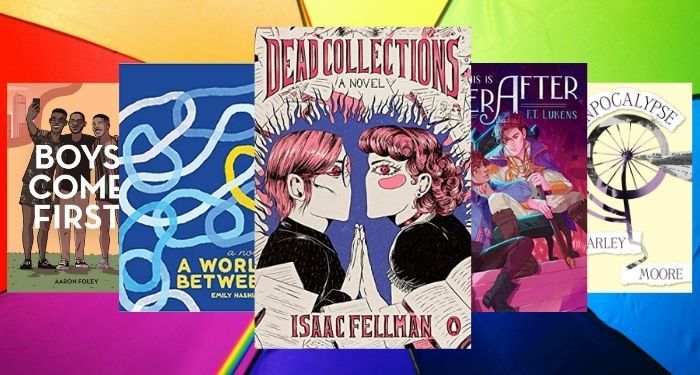 This content contains affiliate links. When you buy through these links, we may earn an affiliate commission.
You know that feeling, when you're reading a book, and you think to yourself: You know what would make this even better? A WHOLE LOT OF GAY! So you keep reading and hoping. You wait. You wait some more. And then, finally, on page 1,423, it gets gay. And you can't help wondering why the gay party didn't start back in chapter one.
I've been there, too. And while there's nothing wrong with a slow burn or a "Surprise! It's queer!" book, sometimes I'm just not in the mood to slog through 3/4 of a novel before the author decides to inform me that we're actually reading about queer people. Sometimes I want gay from page one. Gay from the first sentence. Gay from the cover. Undeniably, unapologletically queer from beginning to end.
If that's what you're looking for, too, read on! These 10 books are very gay, very fast. I didn't include any romance because with romance you usually know what you're getting from the beginning anyway. I have included several non-genre love stories, as well as contemporary fiction, historical fiction, fantasy, and fabulism, both YA and adult. We've got vampires, we've got agender bakers, we've got queer aunties, we've got time travel, we've got pining. So whatever you're in the mood to read, as long as you're in a gay mood, you can't go wrong with any of these fabulous books.
---
Want to keep the gay book party going? Take a tour through the treasures of our LGBTQ+ archives! Or check out these heartwarming queer YA books like Heartstopper — I can attest to most of them being full-on gay parties.