Fiction
The Future is Now: 6 Books About Time Travel
This content contains affiliate links. When you buy through these links, we may earn an affiliate commission.
Obviously yesterday was a big day. A day of hoverboards and the Cubs winning the Series. I'm obviously talking about Back to the Future Day, the day that Doc and Marty travel to in Back to the Future Part II.
So welcome to the Future, friends.
In honor, here's a list of our six favorite time travel books. Just in case you get the urge to hop in a DeLorean anytime soon.
The Time Traveler's Wife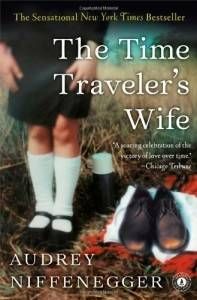 by Audrey Niffenegger
The romantic story of Henry, a librarian who inadvertently jumps around in time, and his artist wife, Claire, who has no such abilities, and the ways in which they intersect over the course of Claire's linear and Henry's not-so-linear lives.
Kindred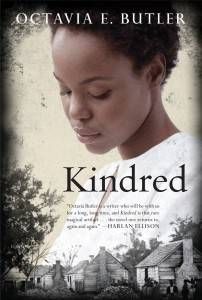 by Octavia Butler
Twenty-six-year-old Dana, a black woman, is snatched from her modern life with her husband in California, and dropped into the antebellum South. Butler's sci-fi future classic is a striking and powerful glimpse into the treatment and abuse of slaves, as Dana bounces between two realities.
The All Souls Trilogy by Deborah Harkness
A charming centuries-old vampire and a powerful headstrong witch fall in love, and must contend with a ban on their forbidden romance, the disapproval of their supernatural families and peers, and a fantastical underworld.
Landline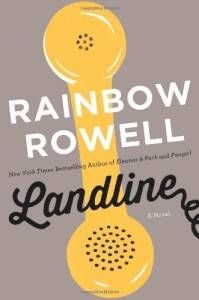 by Rainbow Rowell
Think of this as time travel-lite. Georgie McCool is a TV screenwriter, whose marriage and career are simultaneously taking a nosedive. Her husband Neal is sick of her prioritizing work over family, and takes the kids to his parents' place for Christmas while she stays in LA to finish her big break project. Thanks to a magical phone, Georgie can speak to Neal – but the Neal from when they first met in college. Rowell's first adult novel was a one-sitting read for me.
Flight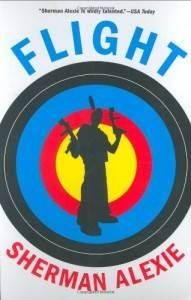 by Sherman Alexie
A Native American teen is shot in the midst of commiting a horrible act, and his being resurfaces alternately in the body of an FBI agent during the civil rights era, an Indian child during the Battle at Little Big Horn, an Indian tracker in the 1800s, and a modern airline pilot before coming back to his own self. Classic (and wonderful) Alexie.
Long Division
by Kiese Laymon
City Coldson's coming-of-age story is actually two stories: one set in post-Katrina Mississippi and one set in 1985. And then there's another time traveler in 1964. It sounds confusing, but really it's fantastic. Fan-freakin-tastic.