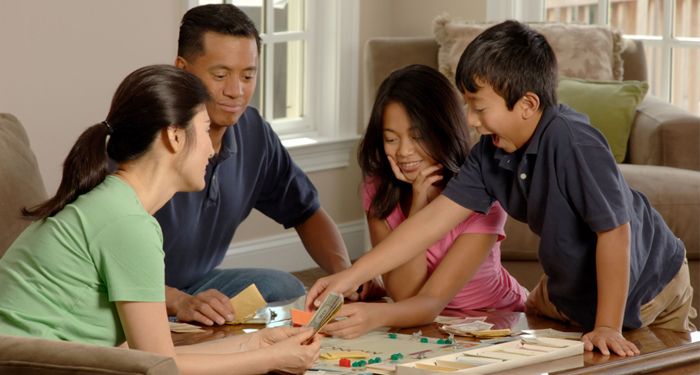 Lists
10 Funny Parenting Books, From Pregnancy To Raising Preteens
This content contains affiliate links. When you buy through these links, we may earn an affiliate commission.
Ahhh parenting. Most people would say it's one of the most challenging roles that one can take on in this world.
It's me. I'm most people. Especially in the time of corona.
That said, it's never boring. And, unlike most everything else, you can't really train for it. Sure, you can try to prepare for it but you know what is said about best laid plans. Every pregnancy and child is different. I have a close friend with four children and each and every one of them have their own personality. Which means each one requires a different type of parenting.
Fun times.
Even though you can't really prepare for parenting, there are some parenting books that try to help out along the way. Most mamas will get at least one copy of What to Expect When You're Expecting at their baby shower. However, you may be looking for funny parenting books that are a bit more humorous and a little less clinical.
Below you'll find a list of funny books that touch on the most humorous aspects of parenthood. From pregnancy to the toddler age, to blended families, each one presents a unique perspective on this change in life. Most of this list is nonfiction; but there's a few fictional novels thrown in there to try to balance it out.
That said, there is also a substantial lack of pregnancy and parenting books aimed towards mothers of color. This was highlighted in this Washington Post article. While it specifies Black mothers, the lack of diversity for anyone non-white is painfully noticeable. As such, this list may not be as diverse as I normally like. And I love a good mother story. Sometimes what gets me through the day is knowing that I'm not in this alone. If you know of any please be sure to let us know over on social media.
Funny Pregnancy Books
Pregnancy is an amazing thing. But even with all the doctors, midwives, or other birth plans one can have it is still scary. It's nice to have a guide to help you know what to expect. It's reassuring to know that whatever challenges you encounter, there is someone out there who shares your story.
Funny Parenting Books
These books highlight what comes after birth. Mommy groups, playdates, clamoring for just five minutes alone so you can pee in peace…we've all been there. And despite what Hollywood may tell you, that doesn't necessarily end when the child hits 5 years old. In my personal observation and opinion, that is a struggle that you will have until they move out.
Step-Parenting Books
I'll preface this by saying that I am not a step parent. However, step-parenting is just as important as regular parenting, and that is a hill I will gladly die on. Most fairytales will have us believe that all stepmothers are evil and stepdads are lecherous. However, this is not an all encompassing truth. Being a step parent doesn't make one evil as these funny parenting books serve to show.
---
Hopefully, one of these funny parenting books will help to make your journey down the parental path lighter and full of laughter. Because sometimes, in life and in parenting, that's all you can do.