Lists
Funny Family Memoirs: A Reading List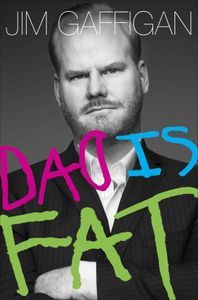 This round of Riot Recommendation is sponsored by Biographile.
Love true stories about fascinating people? So do the folks at Biographile, a website dedicated to helping readers discover a rich mix of real lives through author interviews, news updates, reviews, essays, contests, and more. One of their latest Q&As is an exclusive interview with the hilarious comedian and actor Jim Gaffigan, whose explosively funny memoir recounting the joys and horrors of raising five kids (in a two-bedroom apartment) is just out from Crown.
_________________________
We asked Riot readers to share their favorite side-splitting family memoirs. Who knew there were so many people writing about their freakishly funny families? Take a look:
Sharp Knives, Boiling Oil; My Year of Dangerous Cooking with 4 Year Olds by Kim Foster
One Bird's Choice by Iain Reid
My Family and other Animals by Gerald Durrell
Oh the Glory of it All by Sean Wilsey
Angela's Ashes by Frank McCourt
Let's Pretend This Never Happened by Jenny Lawson
Sh*t My Dad Says by Justin Halpern
The $64 Tomato: How One Man Nearly Lost His Sanity, Spent a Fortune, and Endured an Existential Crisis in the Quest for the Perfect Garden by William Alexander
Bitter is the New Black: Confessions of a Condescending, Egomaniacal, Self-Centered Smartass, Or, Why You Should Never Carry A Prada Bag to the Unemployment Office by Jen Lancaster
Naked and Me Talk Pretty Some Day by David Sedaris
This is Where I Leave You by Jonathan Tropper
Black Swan Green by David Mitchell
The Bucolic Plague: How Two Manhattanites Became Gentlemen Farmers: An Unconventional Memoir by Josh Kilmer-Purcell
Funny in Farsi: A Memoir of Growing Up Iranian in America by Firoozeh Dumas
Bossypants by Tina Fey
The Life and Times of the Thunderbolt Kid by Bill Bryson
Wishful Drinking by Carrie Fisher
Manhood for Amateurs: The Pleasures and Regrets of a Husband, Father, and Son by Michael Chabon
Fun Home: A Family Tragicomic by Alison Bechdel
My Mother Was Nuts by Penny Marshall
____________________
Sign up for our newsletter to have the best of Book Riot delivered straight to your inbox every two weeks. No spam. We promise.
To keep up with Book Riot on a daily basis, follow us on Twitter or like us on Facebook. So much bookish goodness–all day, every day.